Lean biscuit cake-pie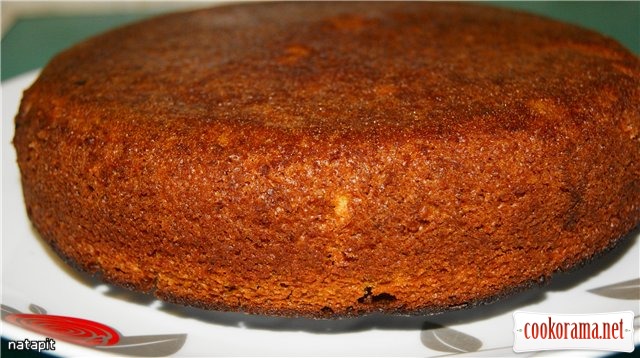 Ingridients
Ingridients
350 ml
0,5 tsp.
150 ml
2 tsp.
150 ml
70 ml
30 ml

baking soda (dissolved in 2 tbsp. of water)

1 tsp.
Drenching
100 ml
75 g.
Ingridients
250 g.
2 spoon
This simple yet delicious, fragrant and sweet cake we really liked! Try it and you! P.S. Oh, and do not tell anyone at once that cake is lean — would not guess!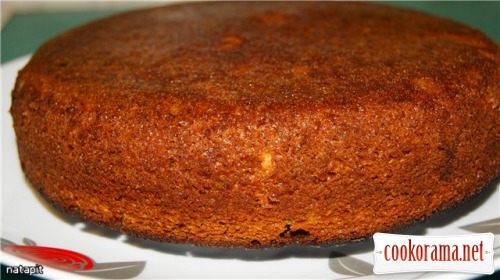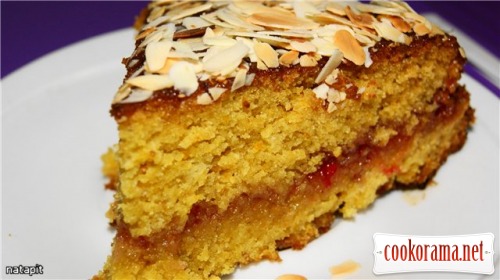 Preparation
Stir flour with salt.
Grind in blender glass juice, butter, peel and sugar till complete dilution of latter, add vinegar and grind again.
Add flour, stir and mix at low speed till smooth.
Enter soda solution, quickly stir, dough starts to increase in volume, and quickly pour it into a pre-prepared form.
Bake in heated oven at 175-180℃ for 50 min, check readiness with toothpick.
Cool finished biscuit completely, cut sides and remove from form, cut in two parts horizontally.
Soak with syrup (boil 100 ml of orange juice for 15 min with 75 g of sugar), grease with heated jam, pour syrup on top and sprinkle with fried almond flakes.
You can cook cream from vegetable cream whipped with powdered sugar.