Stuffed trout with Tuscan salad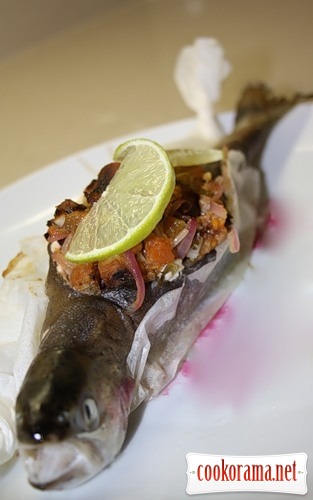 Speed:

not specified

Difficulty:

not specified

Method:

not specified
Ingridients
6 шт.
250 g.
2 шт.
3 шт.
2 шт.
160 g.
3 шт.
3 шт.
40 g.
Spectacular dish for festive table.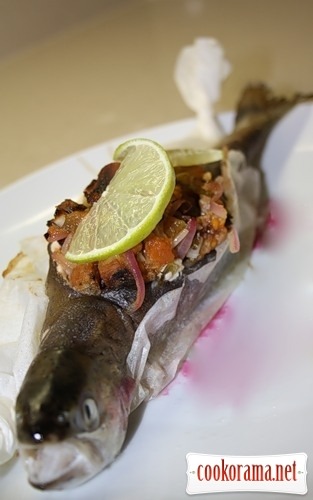 Preparation
At first, let`s do the hard work, clean the fish. We need very sharp knife for this. Begin with a cut along the spine from head to tail about 1 сm depth. Then carefully remove the spinal bones and remove the insides (do not cut paunch). Remove the remaining bones with tweezers. Wash the fish, dry it, inside add salt and pepper. From a cooking paper make boats, and put fish in them.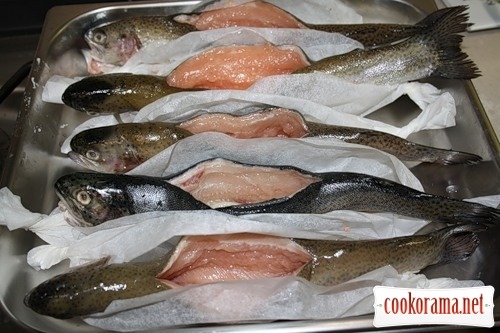 Dice the bread. Peel and mash the garlic. Heat 2 tbsp. of oil on the pan, add bread, garlic and rosemary. Fry for 5 min on a low heat. Remove garlic and rosemary.
Blanch tomatoes and dice them. Peel the onion, slice it into thin strips. In a bowl mix tomatoes, oninon, bread, add chopped basilic, lemon juice, olive oil and sauce «Balsamic». Mix it.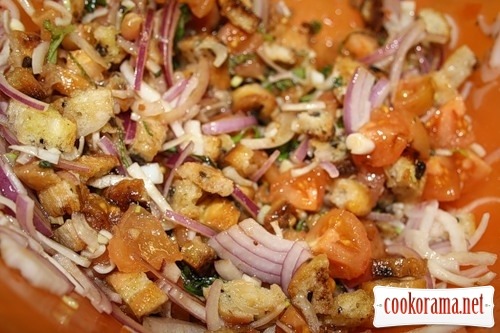 Fill the fish with this salad.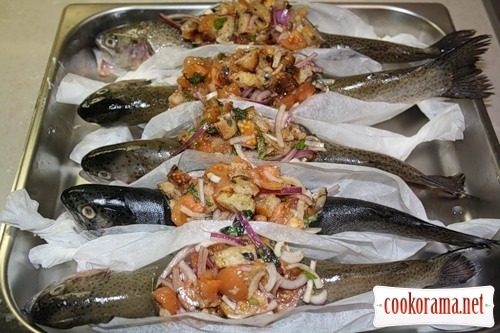 Sprinkle with olive oil. Bake in the oven at 160 degrees for 30-40 min. Before serving, decorate with lemon. Rice or salad from fresh vegetables will be perfect as a side dish.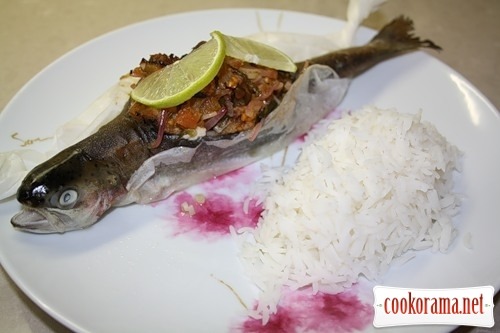 Bon Appetite!