Wheat porridge with pumpkin and chicken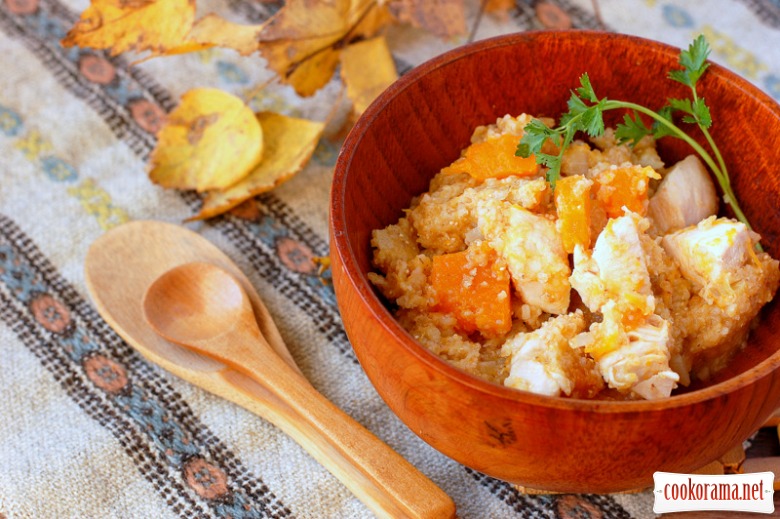 Ingridients
1 glass
2,5 glass
2 шт.
500 g.
2 шт.
2 шт.
3 spoon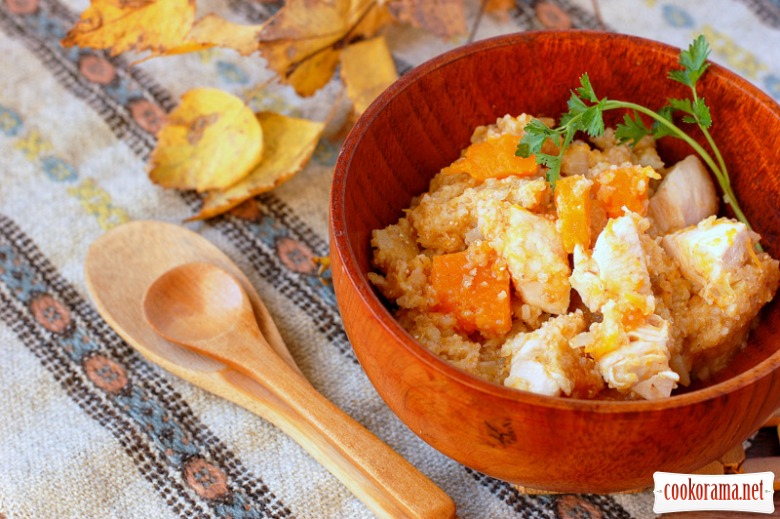 Excellent and useful daily dish of pumpkin — always great, no matter how many times I prepared it.

Preparation
Dice the pumpkin. Boil water with half of the pumpkin and salt for 5 min.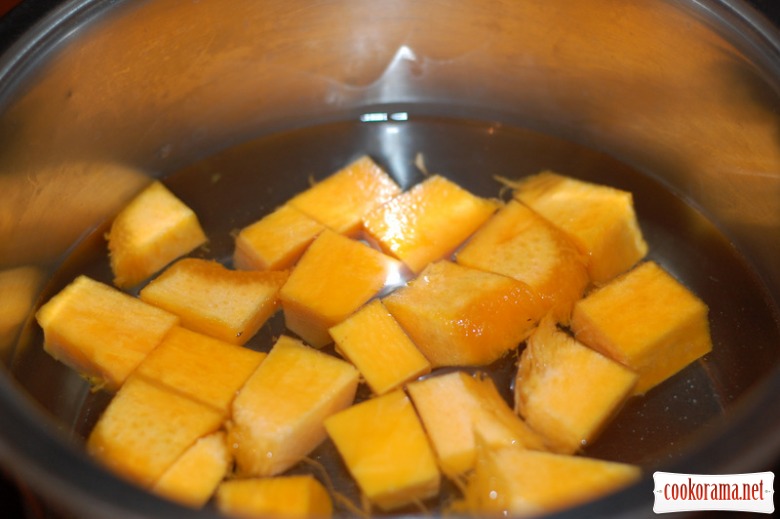 Dice the breast. Fry on oil for 3-4 min.Add diced onion and stew for another 2-3 min.
Add another half of the diced pumpkin and stew for another 2 min.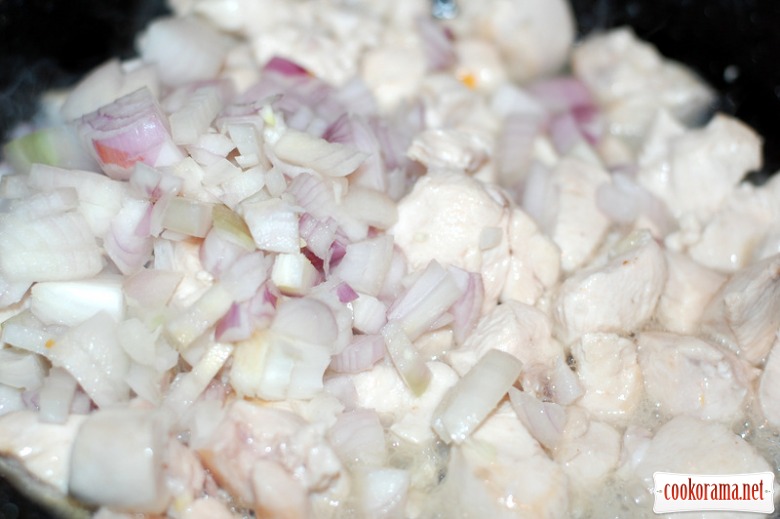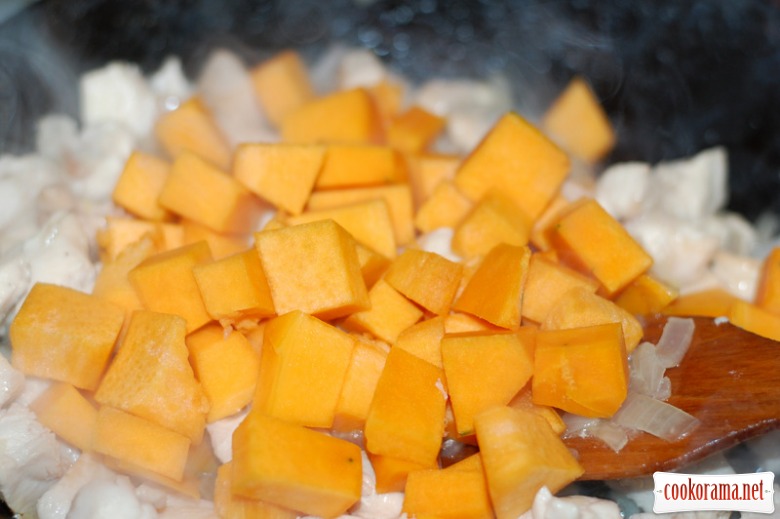 Cooked pumpkin mash right in the pan and add the wheat cereals. Cook for 10 min.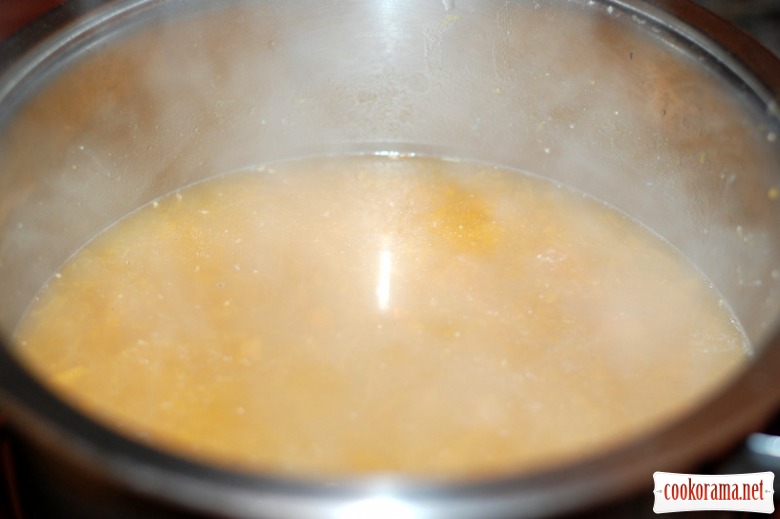 :
Add pumpkin0chicken mass and boil till readiness. In the end add bay leaf, and remove it in 1 min.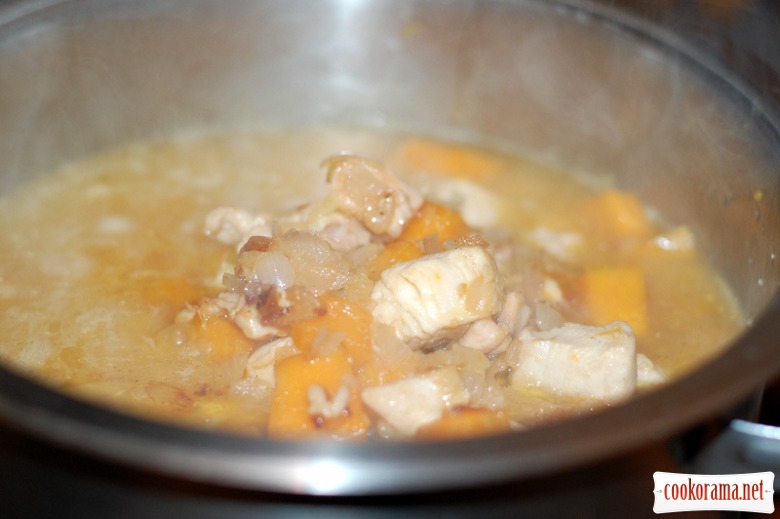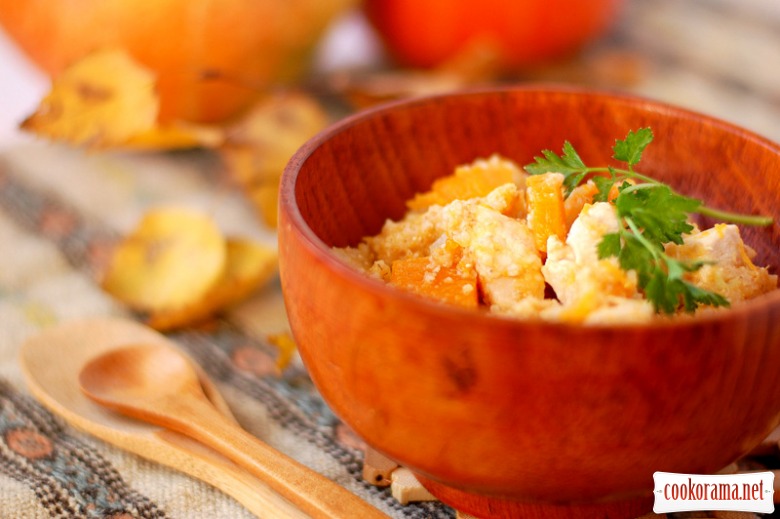 Bon Appetite!
762

11 November 2012, 21:19