Shrimps with rice and vegetables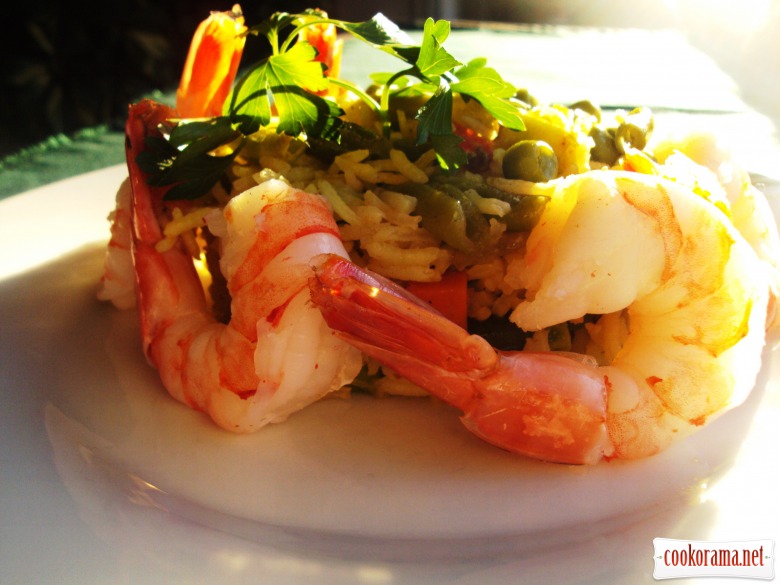 Ingridients
60 g.
1 шт.
2 шт.
200 g.
100 g.
200 g.
250 g.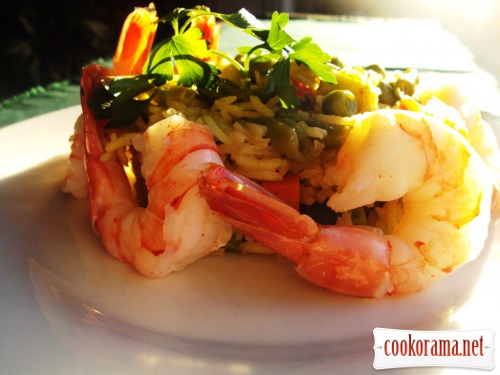 Fast, tasty, aromatic.
All you need for a quick, light supper! And it's not ashamed tj serve for guests.

Зreparation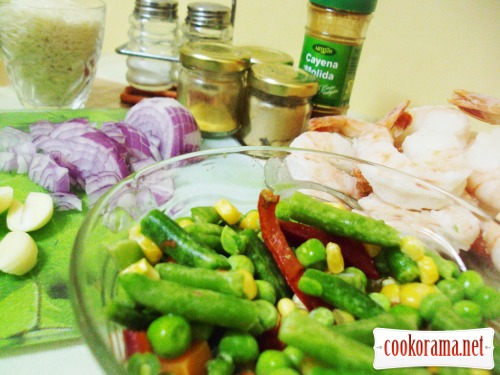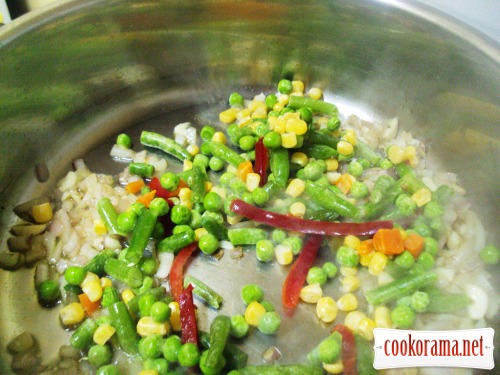 Warm up olive oil in a deep frying pan or saucepan. Sauté chopped onions until transparent. Add finely chopped garlic. As soon as characteristic aroma of garlic will reveal itself (garlic should stay white), pour mixed vegetables into the pan.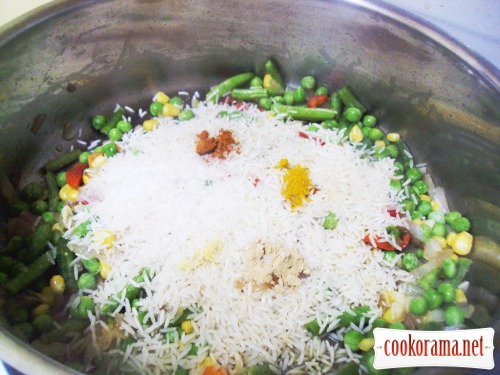 Simmer, rapidly stirring for 5 minutes and add washed rice. Season with spices (turmeric and ginger can be replaced by kari — 0,5-1 ч. л.) and pour boiling water over.
Cover with cap and cook for 15 minutes over medium heat.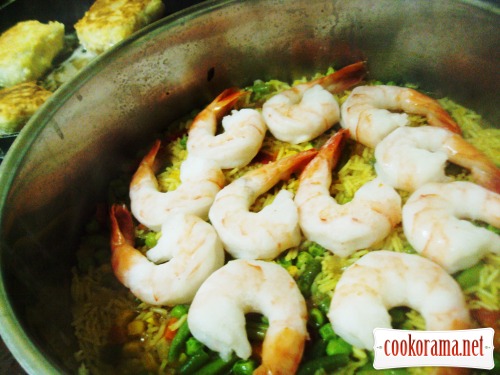 Lay shrimps on rice, cover. Continue to cook for 5 minutes.
Take prepared rice rice with vegetables off the heat. Cover pan with a towel and cap. Live it for 10 minutes.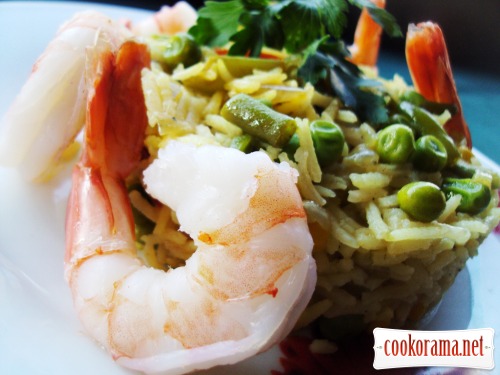 Put the rice and shrimps on a dish and serve.
Bon appetite!
658

21 October 2011, 09:52