Shrimps and scallops, cooked in an Asian style, in cream sauce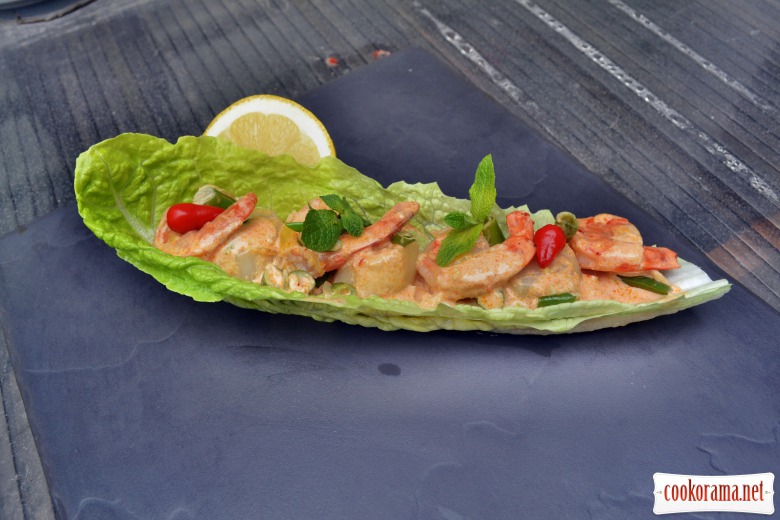 Ingridients
3 шт.
4 шт.
2 tsp.
70 ml
2-3 tsp.
30 g.
30 g.
1 шт.
Preparation
Clean shrimps, remove intestine.
I'll tell you about the cream and coconut. It is certainly possible to use the coconut cream or coconut milk. BUT! It provided if you already have an open jar. If not, no sense to run in the market in search of a product that would then open the 400 ml. jar, take out 70 ml and then in 5 days to throw it with mold. I take coconut, further chop it with a knife, put in a jar with cream, and leave for the night. I really like the result. Cream gains a bright aroma of coconut.
So heat wok, pour oil and a little of sesame oil, fry finely chopped onion and garlic, for 10 seconds, add shrimp and scallop, fry stirring for 30 seconds, add beans, tom yam pasta, cook stirring for 1 minute, pour wine, evaporate it, pour cream, reduce fire, add the fish sauce instead of salt.
Bon Appetite!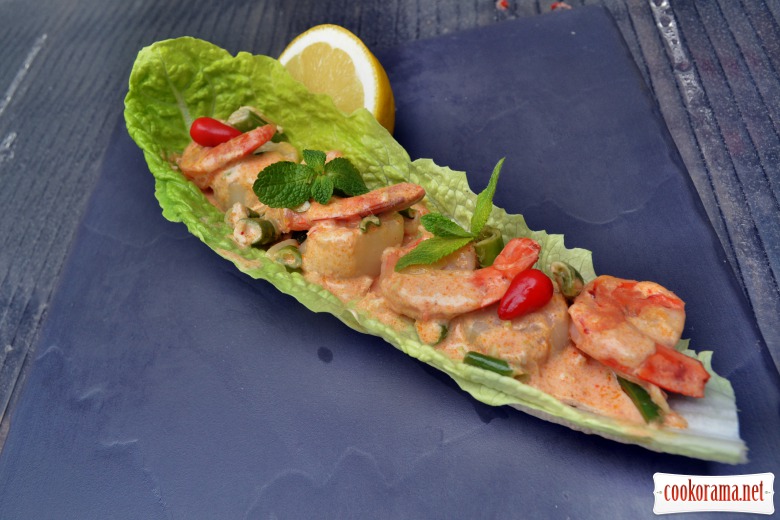 Top of recipe "Shrimps and scallops, cooked in an Asian style, in cream sauce"