Lentils with sausage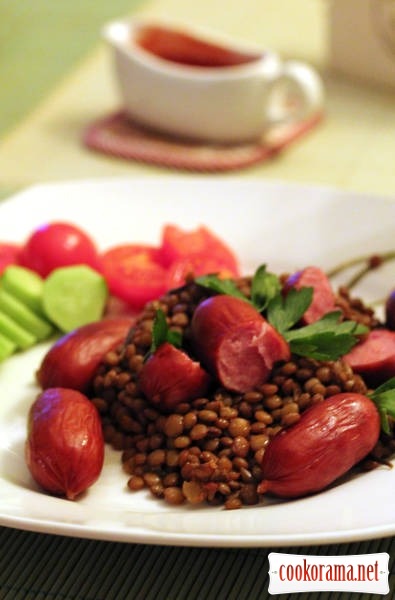 Ingridients
Preparation
Wash lentils, generously pour with water, add herbs, garlic and mash in the saucepan two tomatoes. Bring to boil and cook for 30-50 min, depends from lentils, it should be soft, but not crashed. When it is ready, take out tomatoes, garlic and herbs, drain water. Fill lentils as salad: mix vinegar and oil 1:2, press garlic, add salt, pepper to taste.
Serve with fried sausages, fresh greens and ideally, tomato salsa.
Personal impression — very unusual but interesting taste, I`ll cook the lentils again.
PS. photo symbolizes full victory of laziness — we are too lazy to get up and go for a tripod, so sorry if someone's sense of beauty suffered