Stewed lentils with fragrant carrot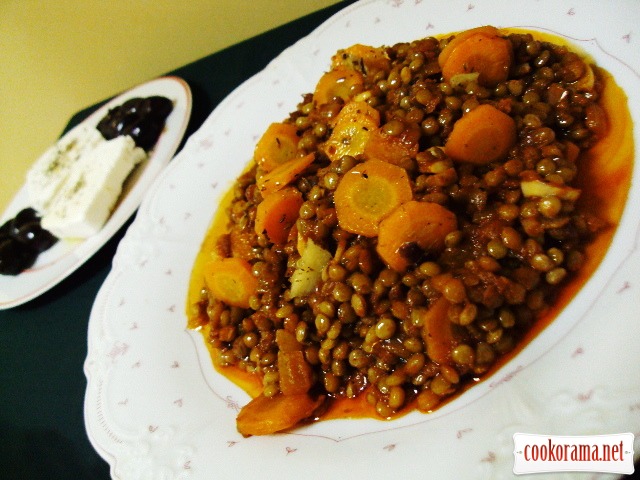 Ingridients
200 g.
100 g.
1 шт.
3 шт.
20 g.
3 g.
3 шт.
10 g.
300 g.
20 g.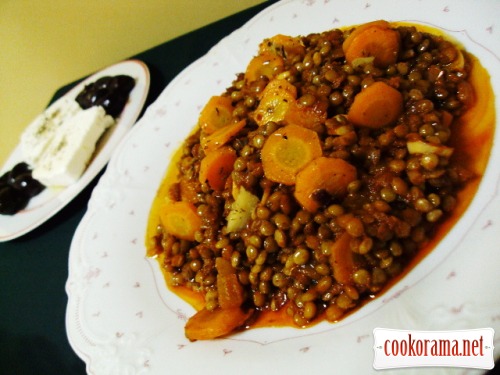 Usual lentils and taste new — spicy-sweet. Is more like Turkish, Arabic cuisine.
Try it!!!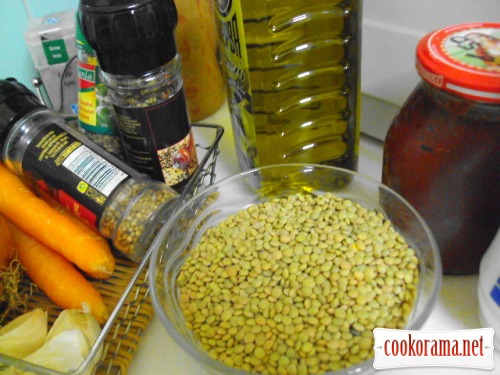 Preparation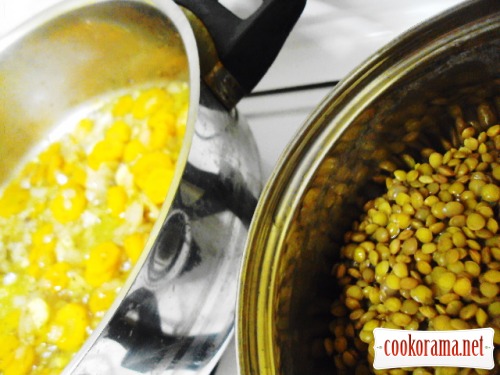 Wash the lentils, pour with cold water. The water should cover the lentils a little. Boil for 10 minutes on average, closer to the intensity fire. Fold the lentils in a colander and rinse with cold water. Put aside.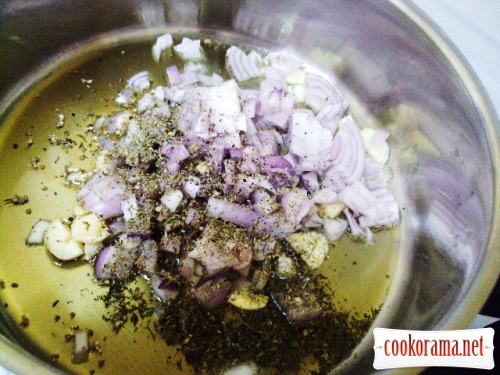 Heat the oil in a saucepan and sauté on a middle heat diced onion, sliced garlic, thyme and coriander for 2-3 min, until it will spread fragrance in the kitchen.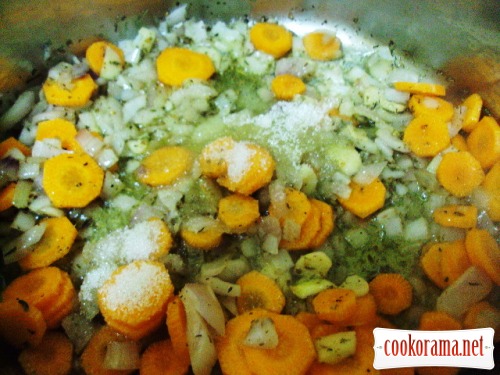 Add sliced carrot, sprinkle with sugar and continue to sauté for 7-8 min to caramelize onions.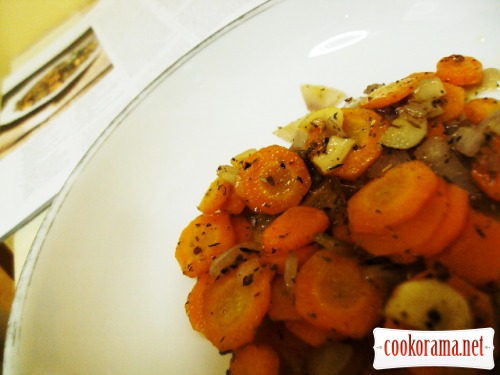 Take half the carrots and set aside.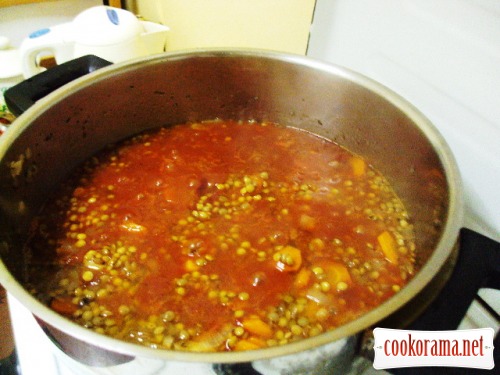 To the rest of the vegetables add lentils, tomato paste and hot vegetable broth. Cover with lid on the half and cook on average fire for 35-40 min to evaporate liquid. In 5 min before readiness add salt, pepper and remained carrot.
Serve the dish hot or of a room temperature.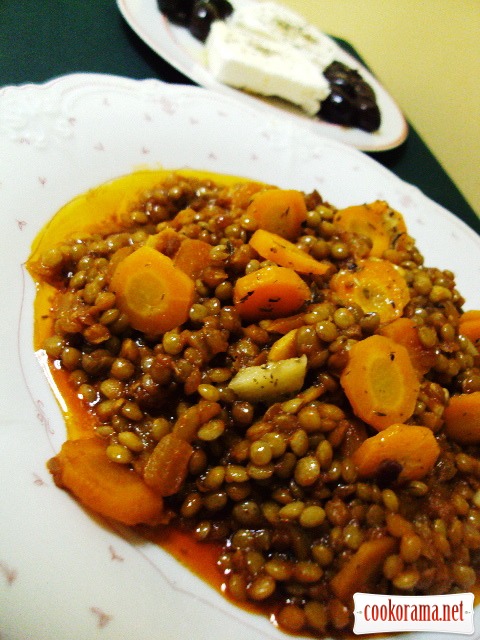 Enjoy your meal!!!
597

02 October 2011, 21:58