Delicious sauce for all kinds of pasta (macaroni)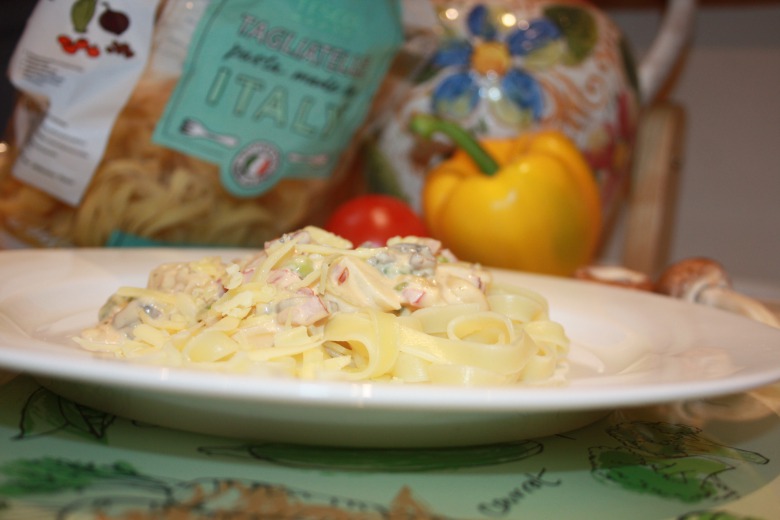 Ingridients
broth (chicken or vegetable)

150 g.
25 g.
1 шт.
2 шт.
1 шт.
3 шт.
50 g.
150 g.
75 g.
50 g.
20 g.
10 g.
The most favorite sauce of our family (after Bolognese) to any pasta

Sometimes the meat ingredients replaces smoked salmon or tuna (canned is added at the end, when all the vegetables are stewed well enough ), while the king of green necessarily acts dill

Preparation
Melt butter over low heat, add chopped garlic and onion (half rings) and simmer, covered for 2-3 minutes. then add 1 tsp sugar, chopped bell peppers, mushrooms, peas and broth and simmer a couple of minutes. (liquid should almost 'disappear").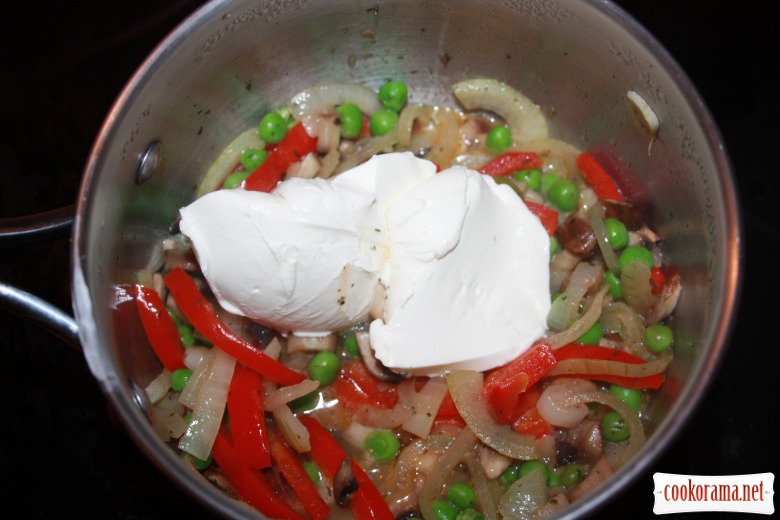 Cut meat products (to your taste) in thin strips, mix with cream cheese, chopped herbs and add to vegetables and bring mixture to a boil.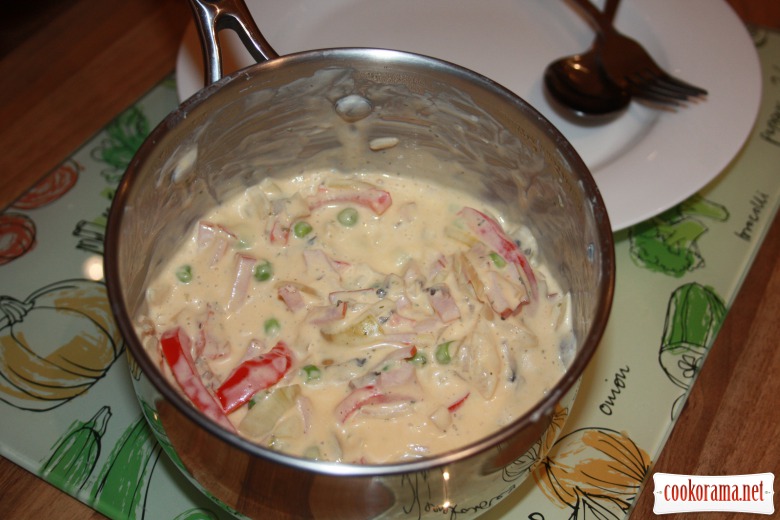 You can add grated hard cheese in sauce (at the end, stir well) or sprinkle finished dish. You can add white vine. I still sometimes adds sweet sauce from chili peppers.
Bon Appetite!!!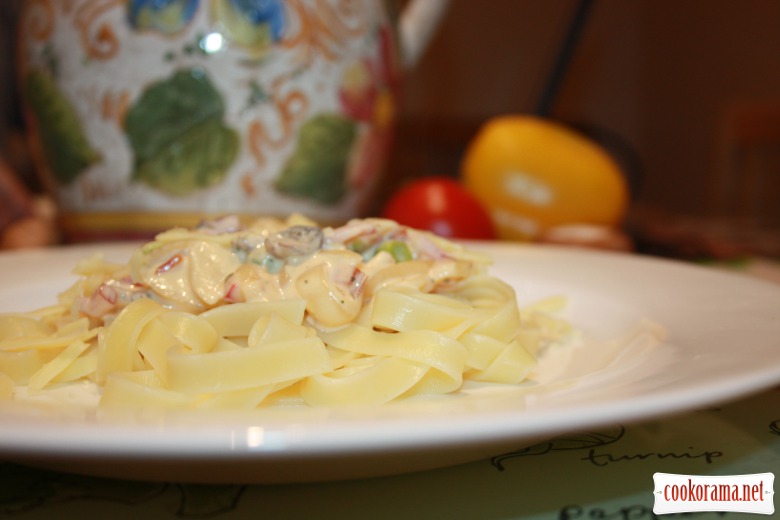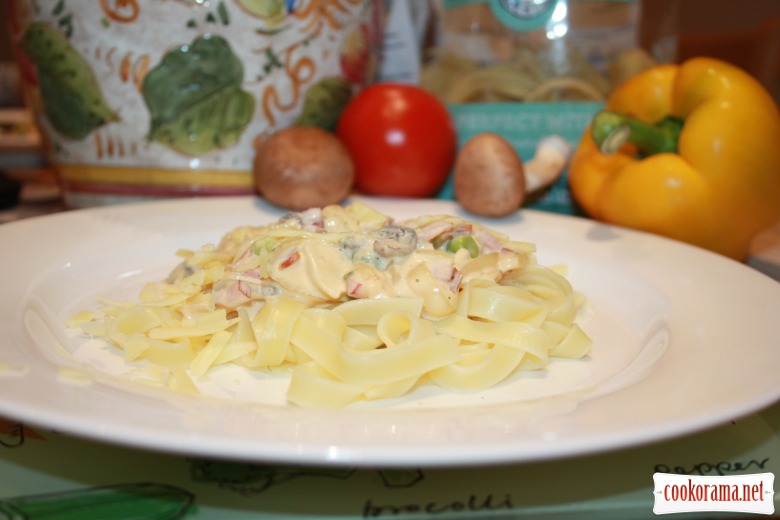 Top of recipe "Delicious sauce for all kinds of pasta (macaroni)"
919

18 March 2015, 23:59