Homemade ketchup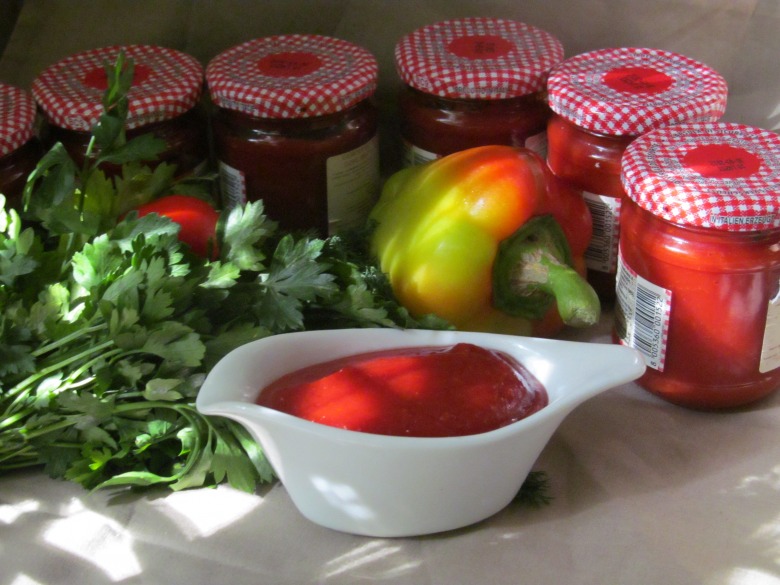 Ingridients
2 kg
2 шт.
1 шт.
40 g.
200 g.
10 g.
10 g.
10 g.
10 шт.
2 шт.
50 g.
20 g.
Every year I cook ketchup according to this recipe, my friends love it.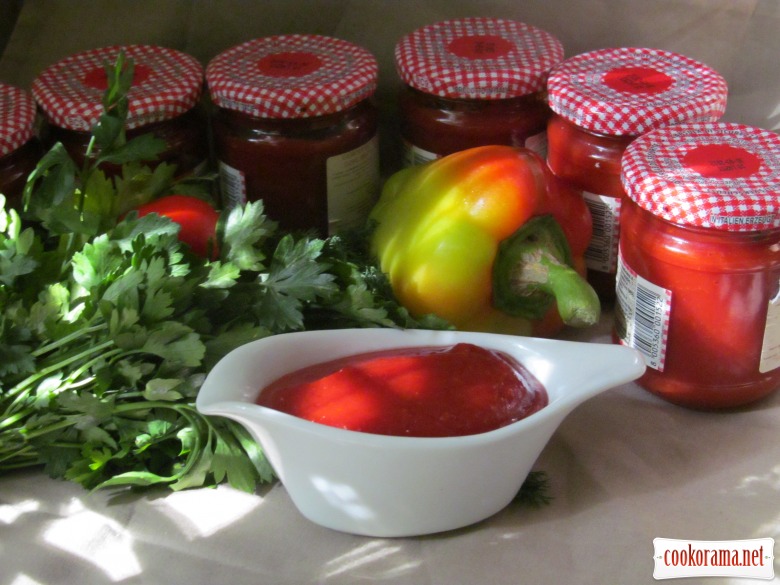 Preparation
Cut tomatoes into cubes, remove stalks, onion and pepper also cut into squares

. In a saucepan with thick walls pour tomatoes and put on a slow fire.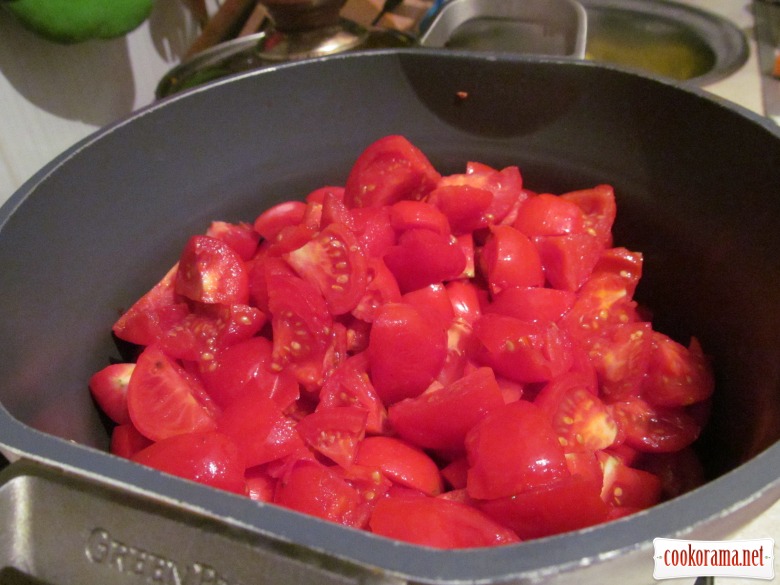 Then add onions, pepper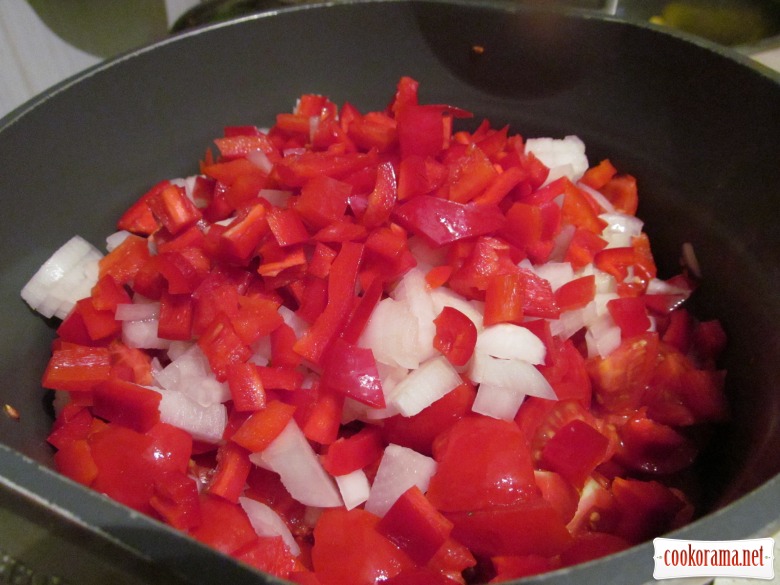 и специи, все кроме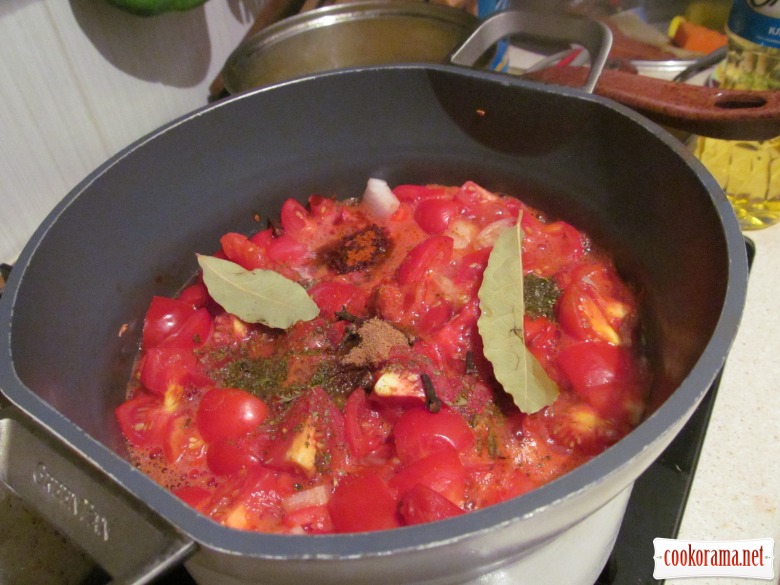 vinegar and starch. Boil down the mass for three hours. After three hours, remove the pan from the heat, catch cloves and bay leaf, with the help of a blender grind mass until smooth, pour vinegar and starch (dissolve with two tablespoons of tomato liquid) and put on the fire, as soon as ketchup boils, can be poured in jars. Wrap in a towel for two days.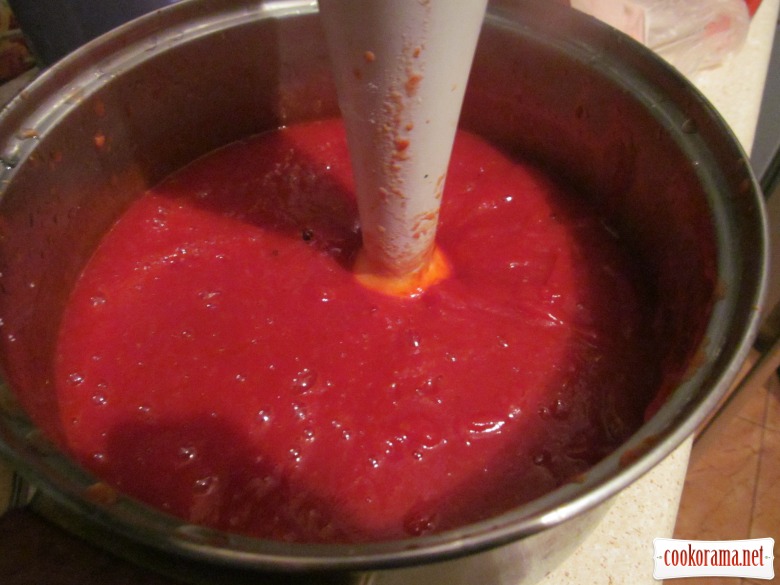 Output — 6 jars of 220 gr + saucepan and quickly eaten few spoons for my household