Duck breast in orange sauce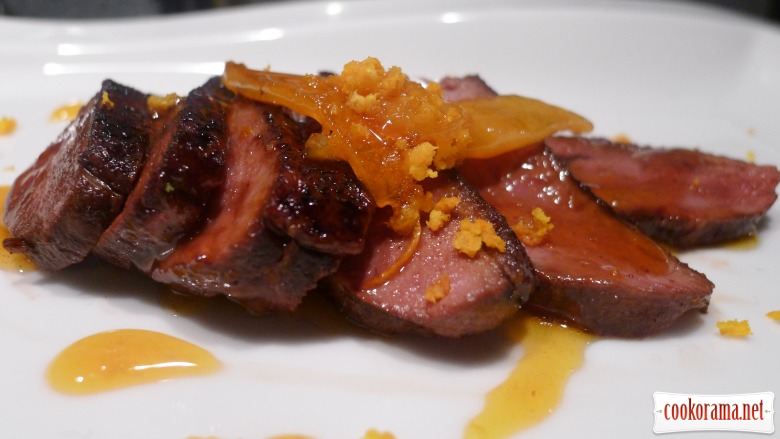 Ingridients
2 шт.
4 шт.
180 g.
100 g.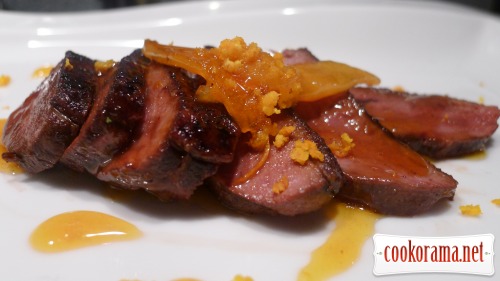 Excellent and very simple recipe, which will decorate your table. I advise you to add it to your arsenal of recipes.

Preparation
Let`s start from the orange sauce. Take a deep pan (depth not less than 20 сm) to prepare an orange juice. Squeeze the juice from 4 oranges, mix it in the pan with chicken broth, sugar and orange peel (I thinly cut off peel from oranges and put everything in the pan). Wait till boiling, then reduce heat and stew till thickening. (about 30 min)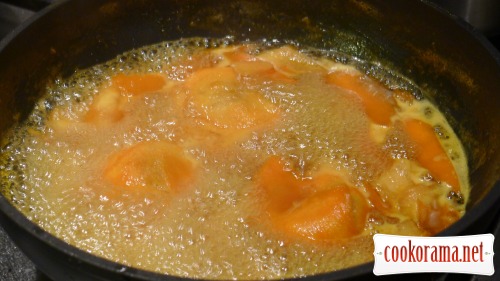 Preparation of duck breast.
Add salt and pepper to the duck breast. Put the pan on the heat. You don`t need any oil for frying! Put the duck breast on a hot pan skin down. Fry for 12 min.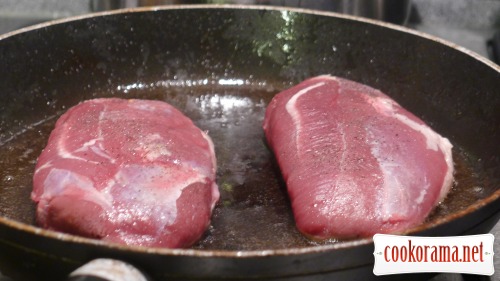 You`ll get a middle fried fillet, and if you like well fried breast, then you should fry it for another 5 min. Turn down and fry for another 10 min. Pour out the duck fat.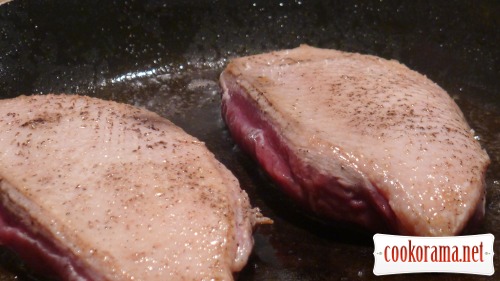 Continue to fry duck fillet till readiness.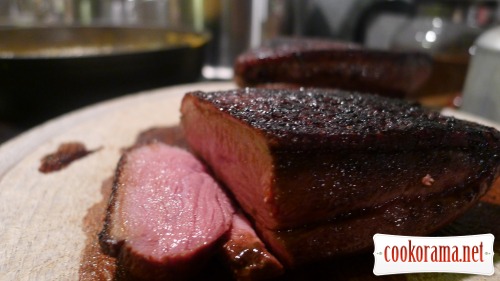 That`s how the ready sauce looks like.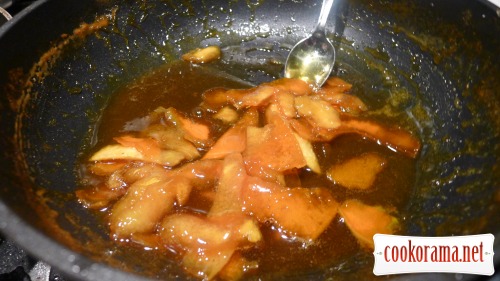 Slice the ready fillet and pour with the orange sauce.