Pie from cheese pastry with chicken and mushrooms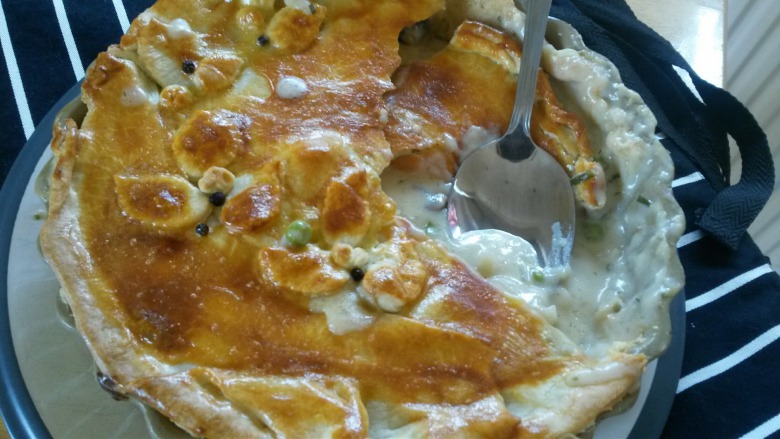 Ingridients
Dough
240 g.
60 g.
60 g.
120 g.
1 tsp.
Filling
2 шт.
150 g.
1 шт.
25 g.
1 spoon
300 ml

broth (chicken or mushroom)

200 ml
This pie combines two classic flavors: chicken and mushrooms, and even unique flavor sauce. And all this yummy baked in tender cheese pastry. By the way, if you are too lazy to do dough, you can take a pack of frozen ready (shortbread, or puff), but with own made cheese dough much tastier.

Preparation
Sift flour, add salt and mix with cold butter (margarine) and lard and knead wellwith his hands, to the formation of «crumbs». Add grated cheese (smaller as you can) and one (beaten) egg and mix to get smooth mass.Wrap in film and refrigerate. Fry in oil diced chicken, mushrooms (champignons), onions and garlic. (I still add frozen green peas) and pour broth and stew for 3-5 minutes over low heat.
Sift flour in separate bowl and add (gradually, well stirring, to avoid clumps) half of milk. Once you get smooth flour-milk mixture, pour it to main stuffing, add white pepper, herbs to taste and stir constantly to let it thicken a bit.) Add butter in finished stuffing stir well.
Remove dough and devide in two parts (smaller and larger ones).Roll larger part, spread in form, pierce with fork,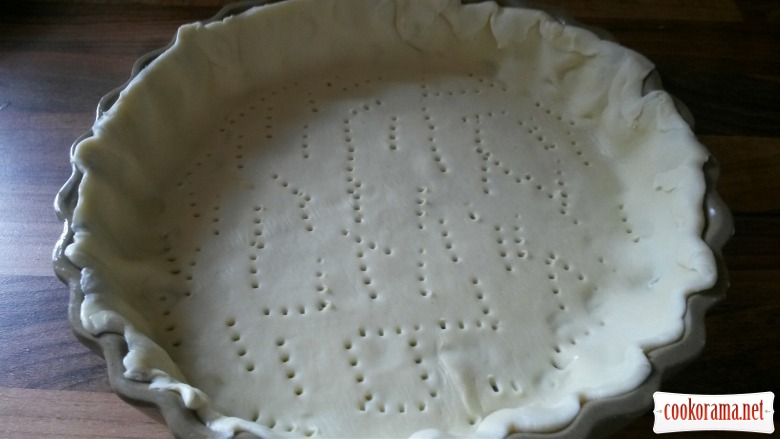 and bake in oven until light yellow. In baked «basket» of dough pour the stuuffing,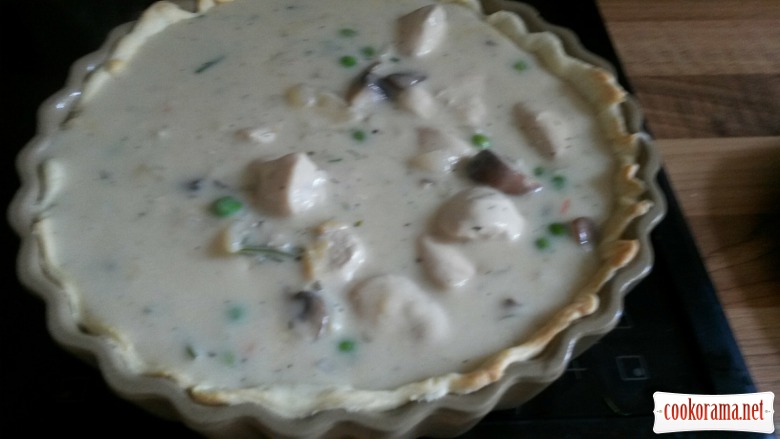 top with rest of dough (rolled) and decorate with pastry figures.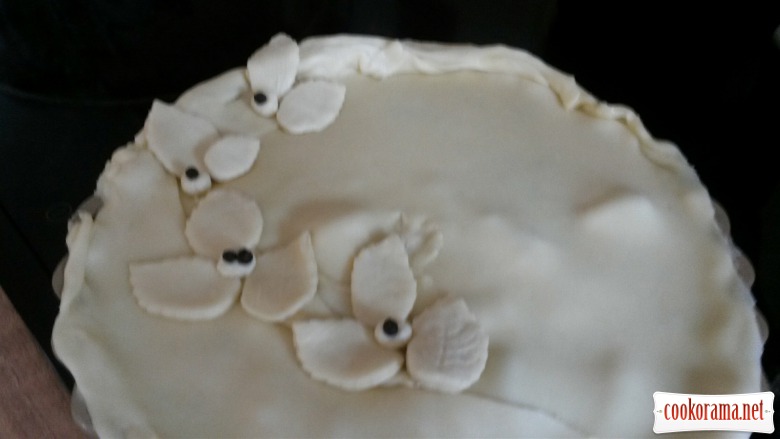 Grease top with mixed egg and NECESSARILY make a hole (to release steam out during baking). Bake in oven (I made with convection) at 160℃ for 20-25 min till golden-brown. Serve hot, you can garnish with salad or mashed potatoes.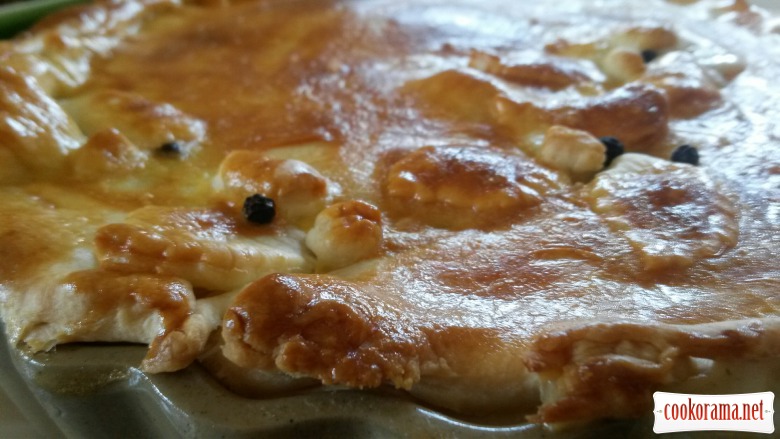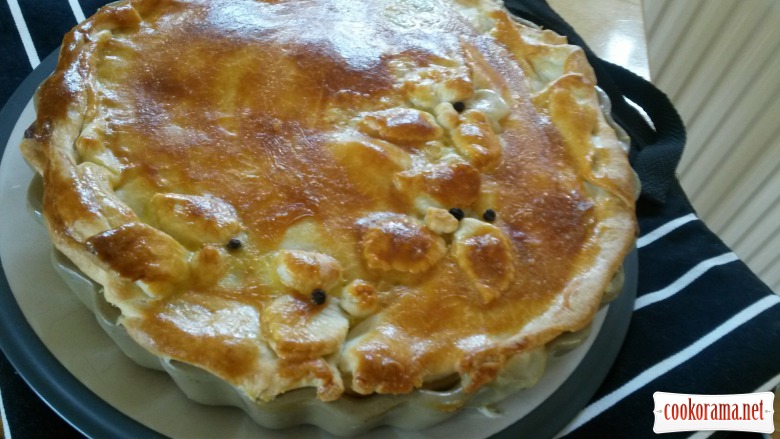 Bon Appetite!!!
Top of recipe "Pie from cheese pastry with chicken and mushrooms"
680

21 March 2015, 18:00