Chocolate tarte with pears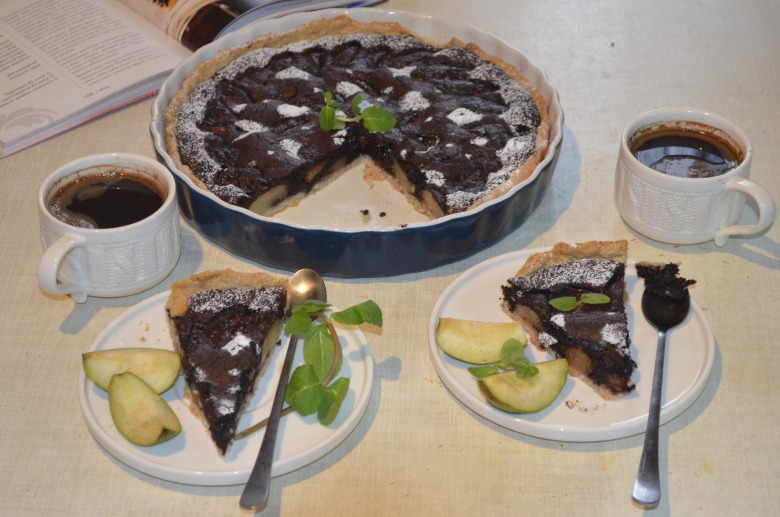 Ingridients
Dough
165 g.
30 g.

almond (replaced with walnuts)

30 g.
3-4 spoon
125 g.
Filling
700 g.
90 g.
1 шт.
45 g.
200 g.
45 g.
10 g.
Preparation
Grind walnuts in blender or coffee grinder. Sift flour, add salt, sugar, ground nuts, stir it. Dice butter and stir with flour mixture to crumbs. Add water, knead dough, put it in the refrigerator for half an hour. Then roll it, put in a greased and floured form and again put in the refrigerator.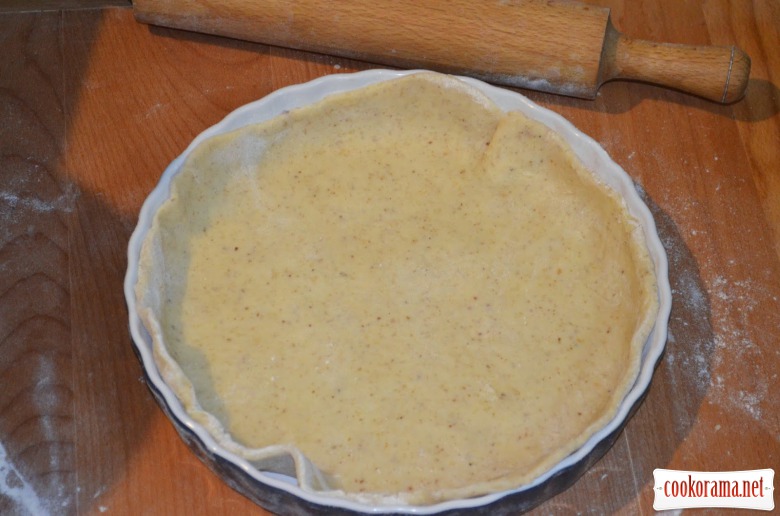 Peel pears, remove cords and cut in 4 parts. Pierce dough with folk, sprinkle with 2 tbsp of sugar. Spread pears on dough. I had small fruits, so put in two rows, if pears are large — put in one.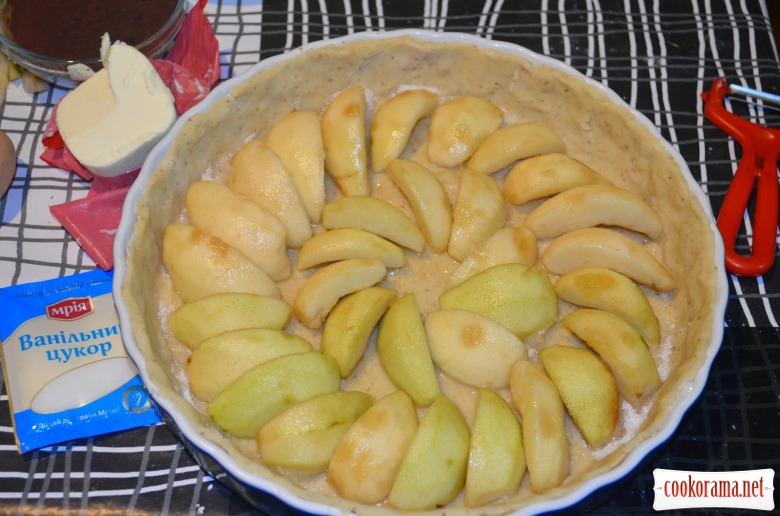 Bake in heated at 180℃ oven for 15-20 min. Meanwhile prepare chocolate dough-cream. For this, melt butter in water bath, or in themicrowave. Add cocoa to melted butter. Thoroughly mix to a uniform consistency.
Mix eggs with sugar, add mixture of butter and cocoa, sifted flour and vanilla sugar. Stir all. Remove pie from oven. Put chocolate mass on pie на пиріг, spread with spatula. Bake for another 15-20 min. You can let it cool in oven. Sprinkle cold pie with sugar-powder. Cut in portion pieces and enjoy awesome taste of pear-chocolate tarte. Recommendation — cake should be completely cooled before cutting.