Chocolate and vanilla apple charlotte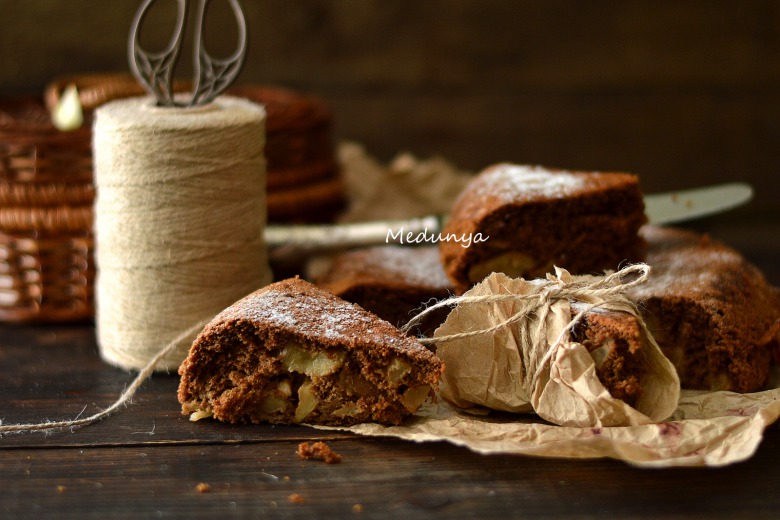 Ingridients
4 шт.
3/4 glass
3 шт.
3/4 glass
1 tsp.
2 spoon
20 g.
Apple charlotte — is one of the most popular types of baking for many housewives. It's cooking is easy, simple and nice.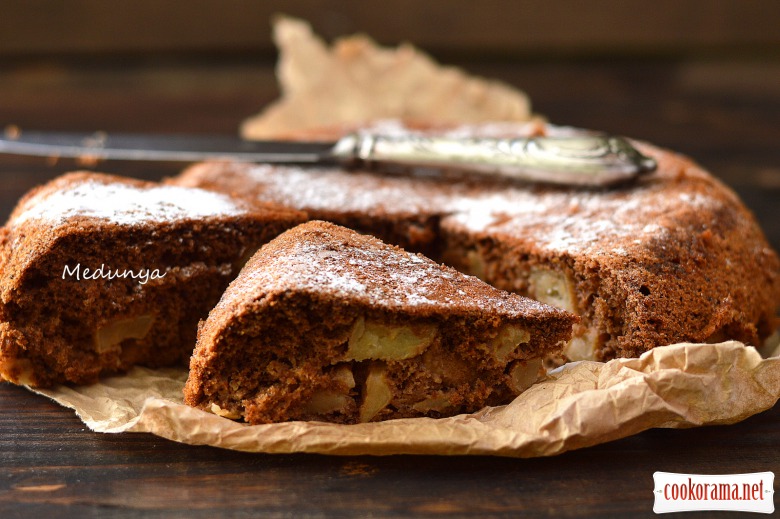 This pastry does not require any super efforts or special knowledge. All products are the most affordable. It takes only 5 min.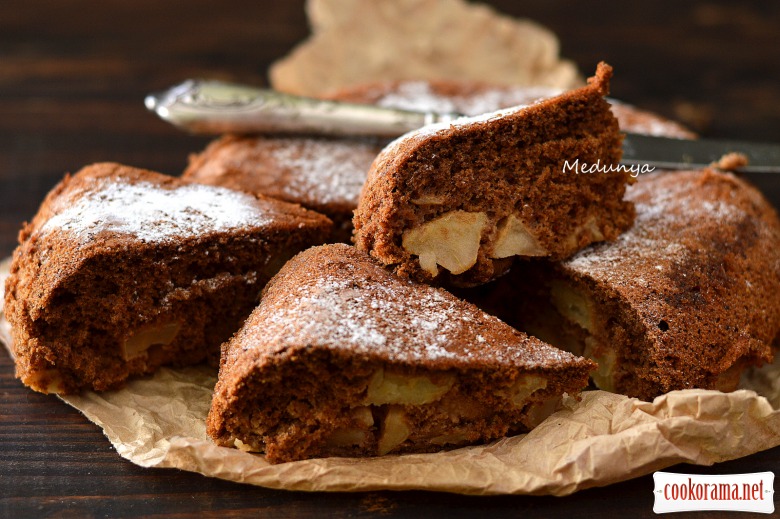 As a result — a fairly large portion of aromatic and juicy goodie that likes everybody without exception. And what are the disadvantages? Only advantages.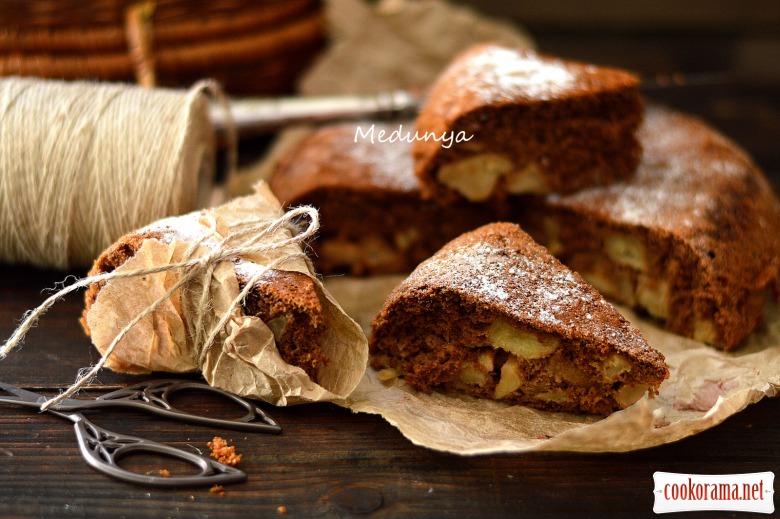 There are a lot of variants of apple charlotte. I propose recipe of chocolate-vanilla apple charlotte. Pieces of apples have a very nice look at the cut of chocolate and vanilla dough. Vey tasty.
I propose to try — your family will be satisfied.

PREPARATION
Combine sugar, vanilla sugar and eggs. Mix into a foam. Mass should become triple bigger.
Add flour, sifted with powder and cocoa. Gently combine with the help of spatula in a circular motion upward.
Spread dough into a covered with cooking paper firm 20 сm in diameter. Spread peeled and sliced apples on the top. During baking these slices will evenly set in dough. Do not mix dough. Bake in the oven at 180℃ for about 35-40 min till tasty smell: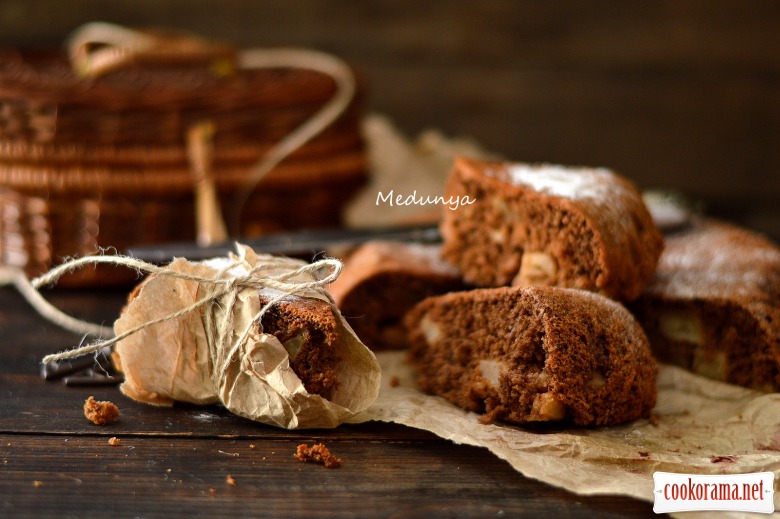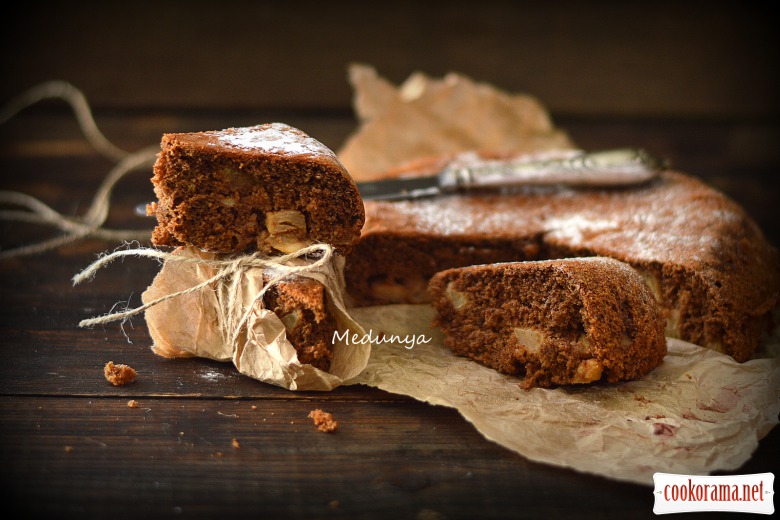 Bon Appetite!