Pie "Fishermen breakfast "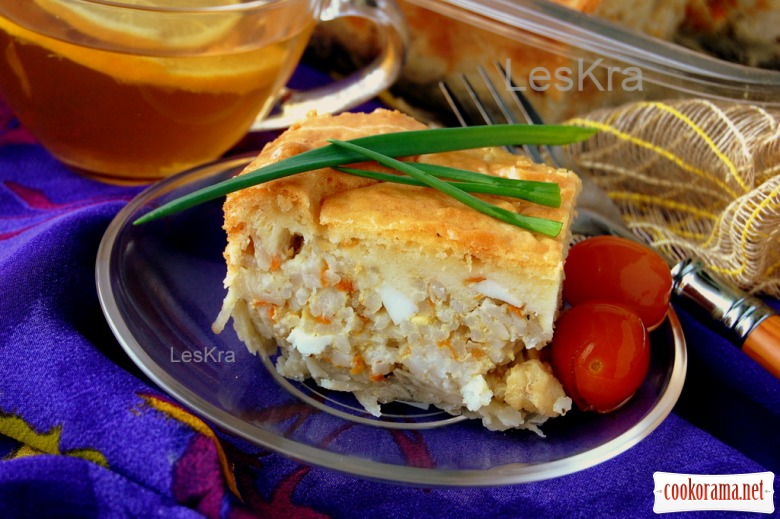 Ingridients
100 g.
5 шт.
2 шт.
1 шт.
1 шт.
200 g.
5 g.
5 g.
2 шт.
200 g.
4 g.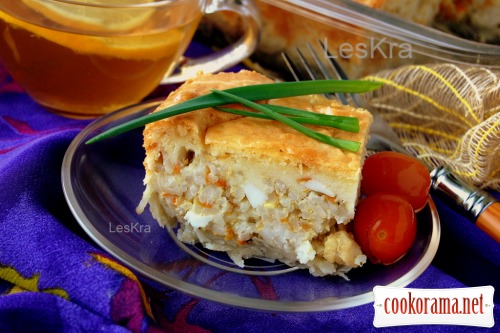 This pie is perfect for breakfast or dinner, is prepared quickly, easily eaten, nourishing and healthy. The main thing — to prepare the necessary products in advance.

PREPARATION
Clean the hake,and bake in the foil with chopped onion and grated carrots, sprinkle all with oil. Boil eggs and rice till readiness.
On the day of cooking you just need to cut the eggs,and remove bones from the fish. Mix rice, fish, baked vegetables, eggs, salt and pepper to taste.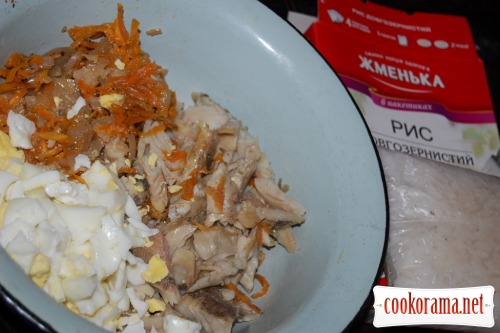 Grease the form with oil. Grate raw potato and spread all over the form. Add salt and pepper.
Put the filling on the top.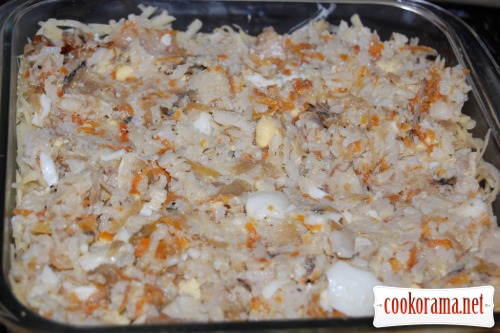 For dough mix eggs, soda, sour cream, salt, flour, spices for fish.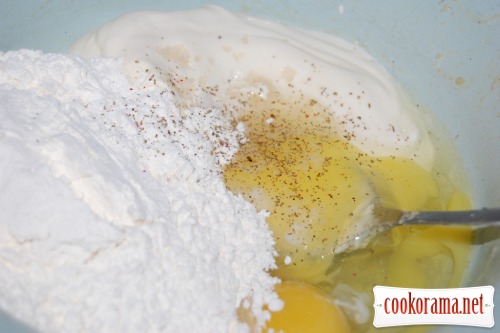 Pour this dough on the top of the pie. Bake for 30 min at 200℃.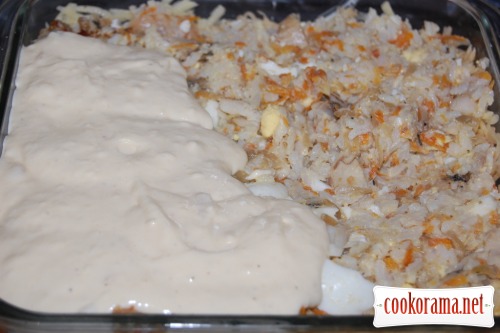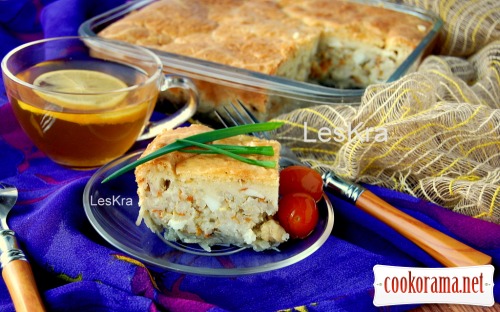 Bon Appetite!