Hychyni to any taste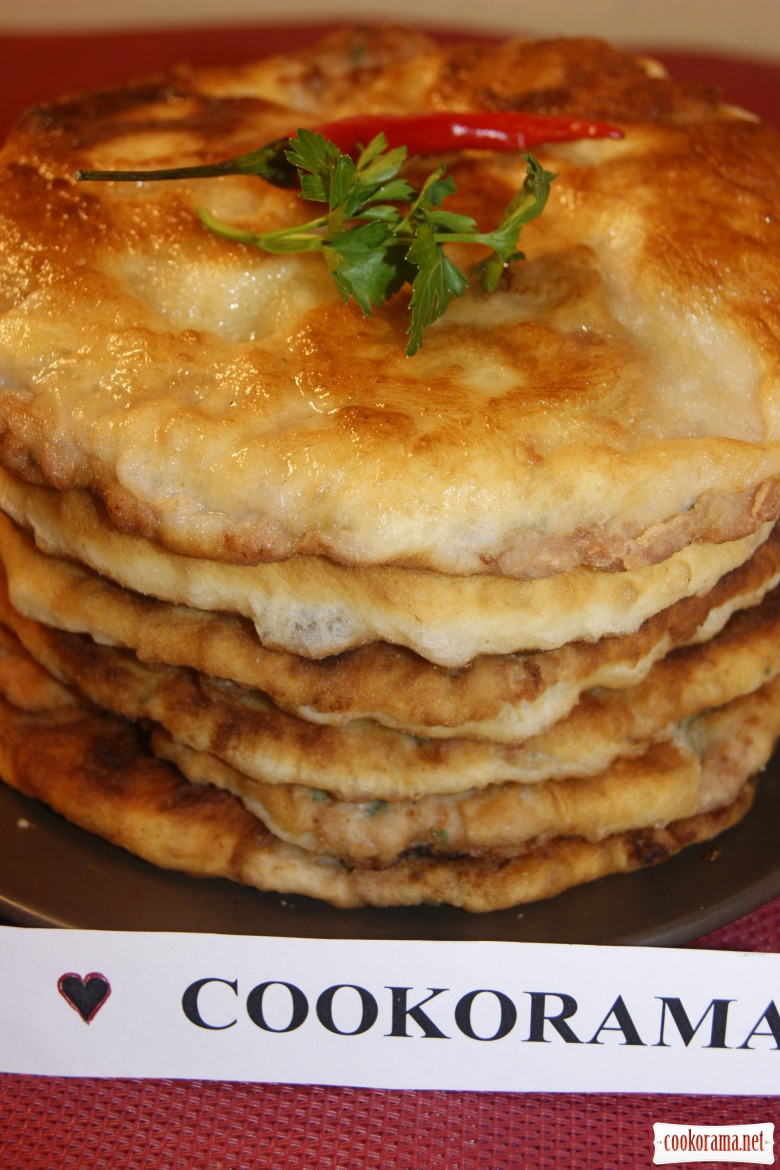 Ingridients
Dough
400 ml
1 шт.
20 g.
20 g.
5 g.
750 g.
Meat filling
300 g.
1 шт.
1 шт.
Cheese and potato filling
200 g.
500 g.
Hychin (karach.-Bulk. Hychyn; hychin; hytsyn) — pie with potato and cheese or meat stuffing with greens, national dish of Karachays, Balkars and Nogais. In its prestige they were evaluated by Karachays, Balkars, Nogais in different ways, but all varieties were very popular among the people. High hospitality of hostess in the past considered the invitation «to hychiny.» This is one of the most prestigious courses in the list of Karachay-Balkar kitchen. Every meal was simply unthinkable without hychin.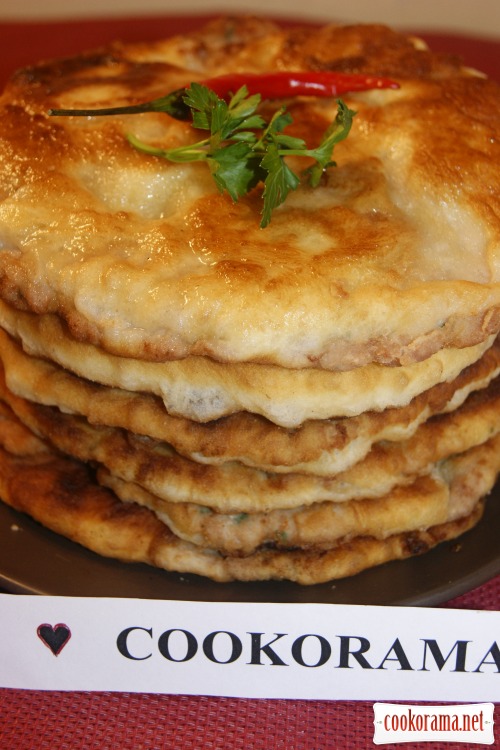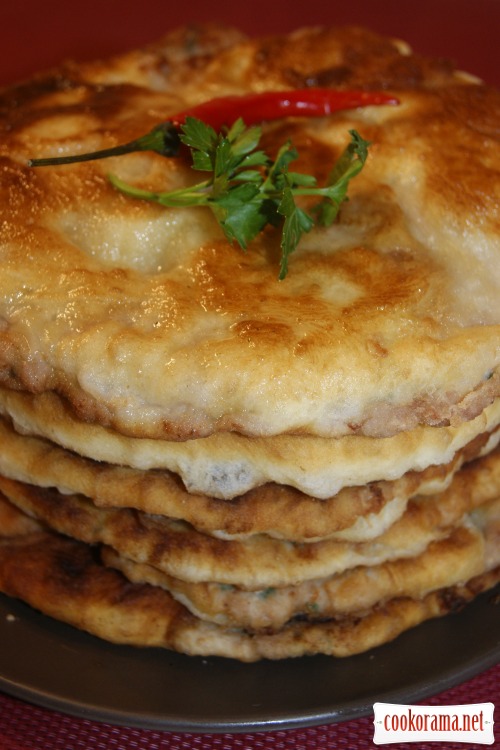 Preparation
Knead dough from flour, ayran, eggs, salt, baking soda and olive oil.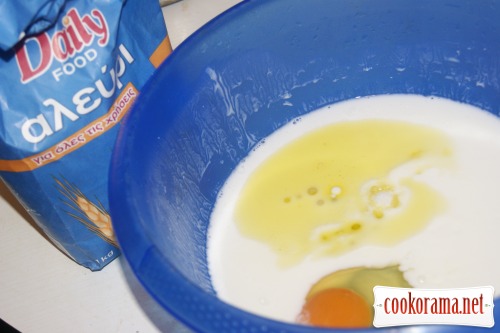 Put dough in warm place, to rise.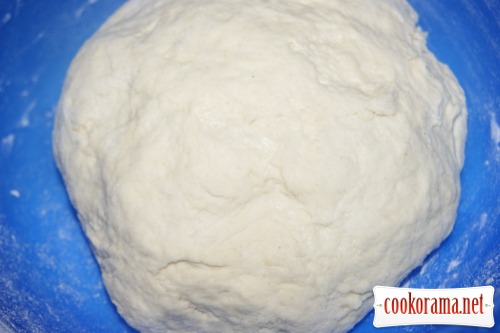 Prepare meat stuffing from mince, onion, garlic, salt, pepper and greens.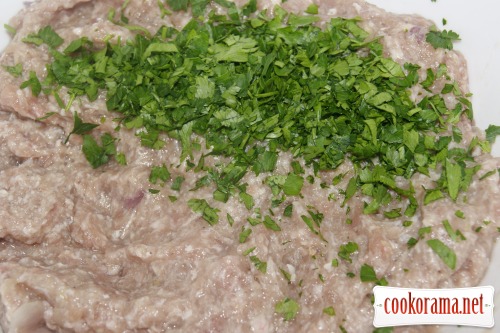 Boil potatoes and mash, add grated cheese – better brynza, Adyghe (ideal for pies, Ossetian), but can be any other, which you can found. Better add cheese in hot potato, then turns out viscous, tender stuffing.
Cut dough in equal slices and roll in balls. Also form from stuffing balls twice bigger, than from dough. Main rule: ball from dough- twice smaller, those from stuffing.
Mash ball from dough, put stuffing in the middle.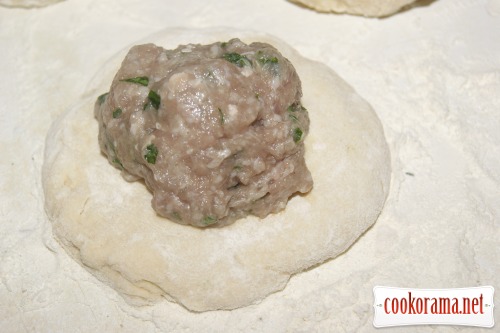 Take dough round it and fix well, to get knot.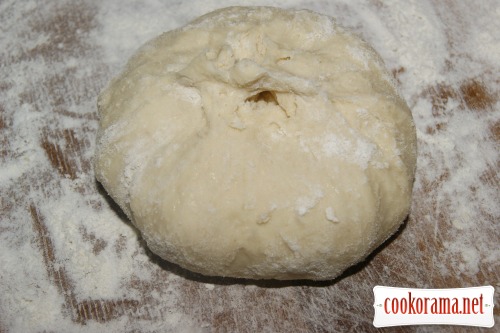 Place with knot down and form thin flat cake with hands, spreading it evenly from center to edges. (thickness of flat cake 0,5 сm, diameter 16-18 сm). If dough will tear, sprinkle that place with flour, nothing to worry about.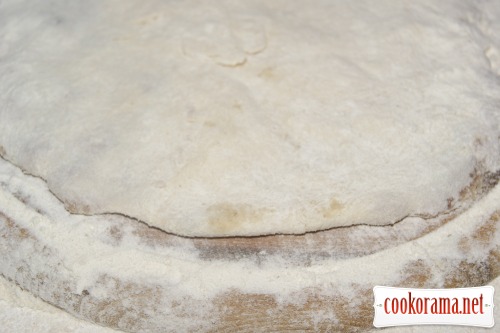 Heat oil in pan and fry flat cake from both sides, gently pierce swelled places with fork.
Smear ready hychyni with butter at once and put one on another, as pancakes.