Apple "pockets"
Ingridients
275 g.
3 шт.
4 tsp.
1 tsp.
1 шт.
When outside is cold and rainy — I want to eat something tasty and warm. This dessert is what we need! Crispy puff pastry and hot apple filling. The idea was inspired by the hot apple pies from MD and approved by children

Preparation
Preparation is simple, now you will see this:
Wash apples,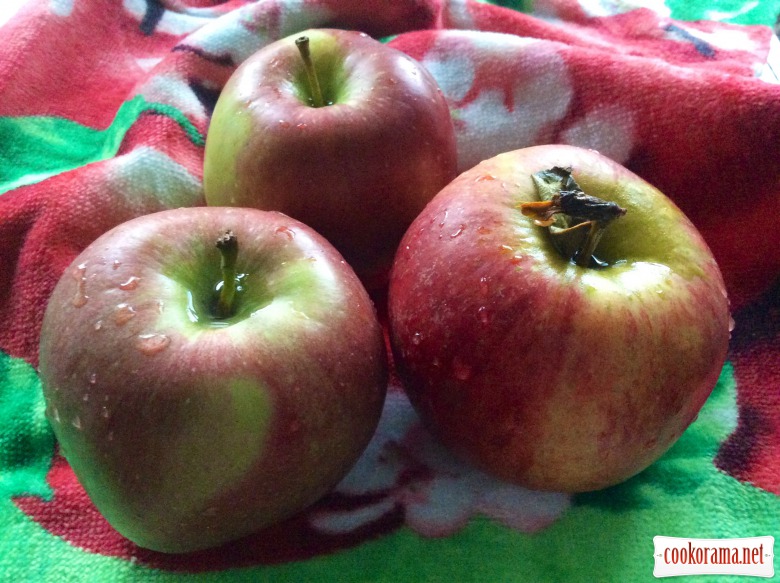 Cut in four parts, peel and remove seeds.
Dice finely, put in saucepan.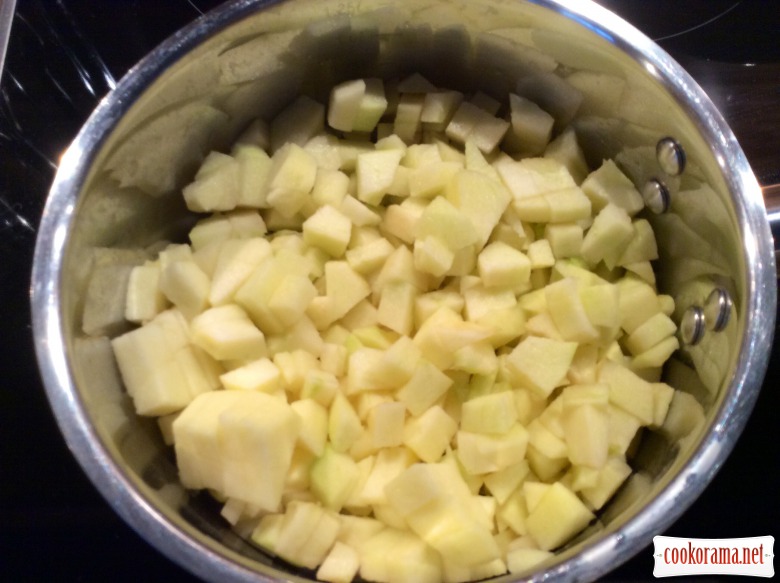 Add 1 tbsp of cold water and sugar. Stirring, bring to a boil.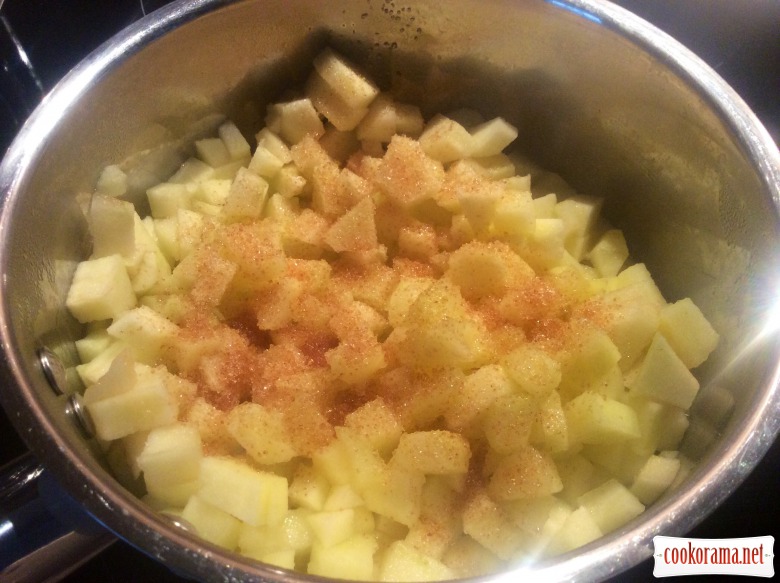 Reduce heat at once and let it stand covered with lid for 5 min. Apples should become soft, but better, not to bring them in state of puree. Add cinnamon and juice from 1/4 of lemon. I added lemon juice, to get not very sweet taste, but a bit sour. If on the contrary, apples more sour, add more sugar.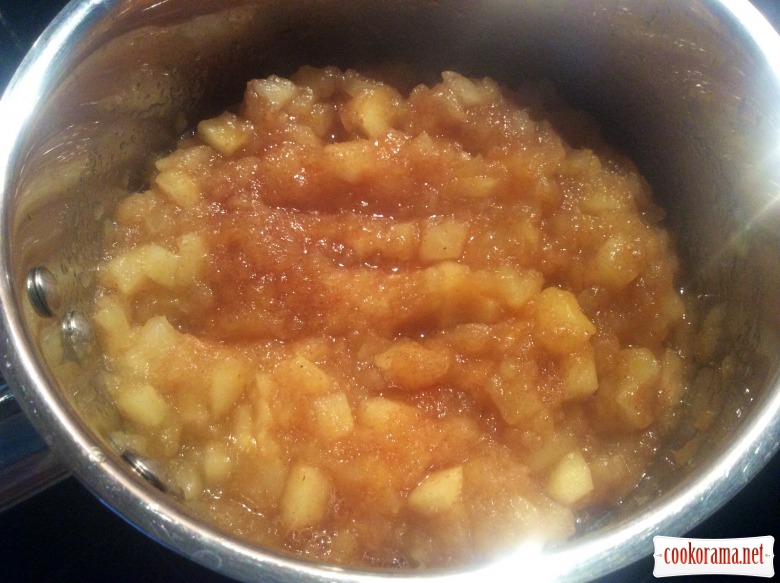 Cook for another minute and put aside to cool it.
Heat oven to 200℃.
Cut layer of dough in 6 equal parts.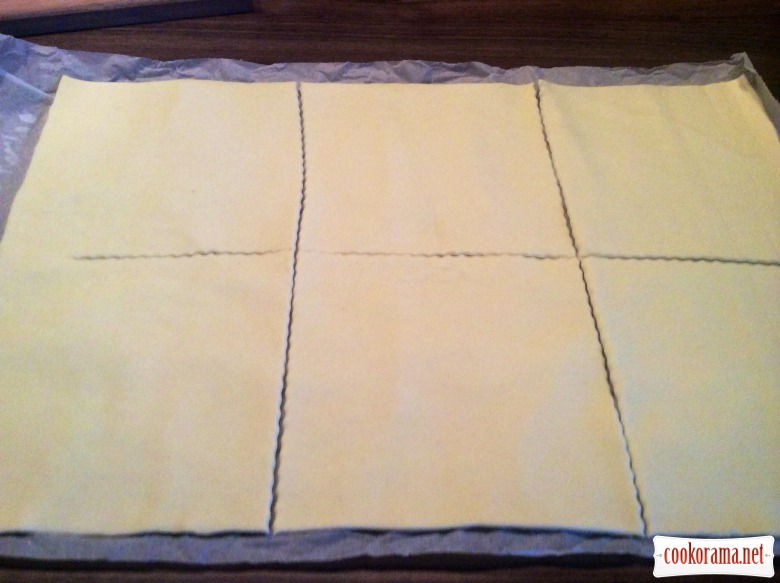 Put on edge of each part 1,5 tbsp of stuffing.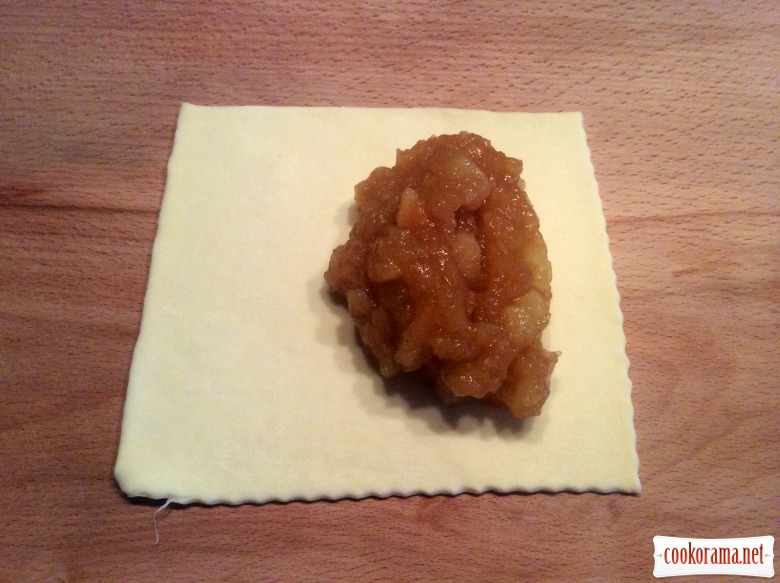 Cover with other edge and, most responsible job, pinch the edges very well, for our filling not to split out!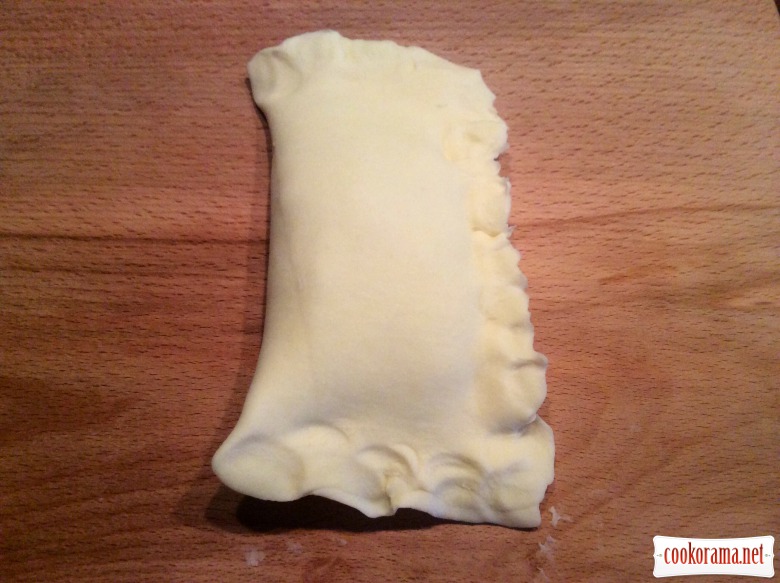 I pinched as vareniki, then tuck and pinch again.
Grease «pockets» on top and from sides with mixed egg two times and sprinkle with sugar at once.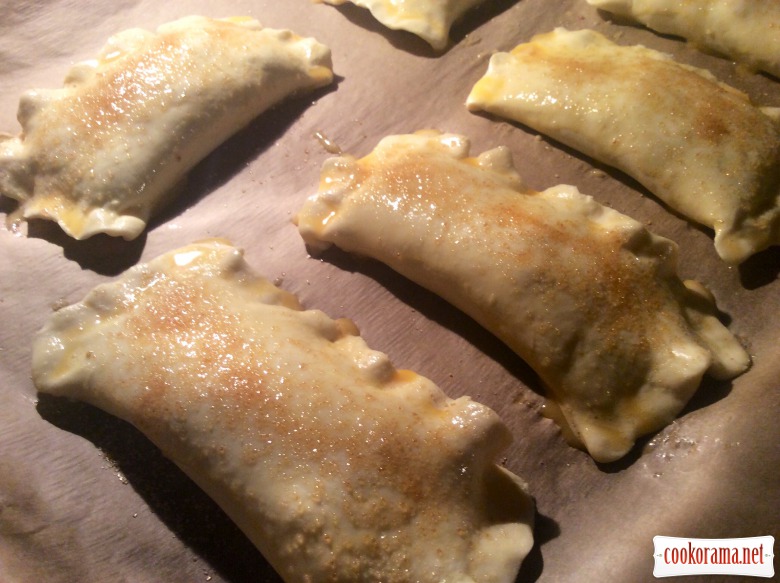 Put in heated oven for 25 min. If possible, for last 5 minutes turn on mode of baking just below. This is in order to get crispy pies from both sides.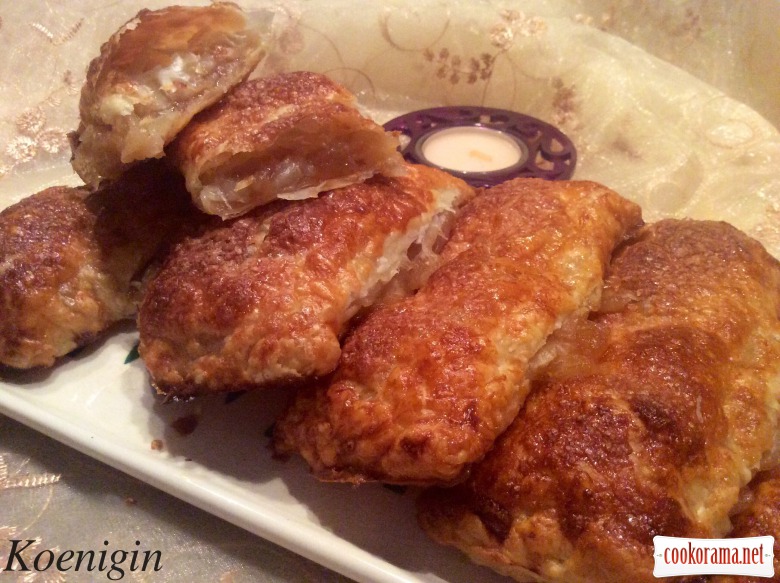 I do not know what will be the result, so prepared only one portion of dough, but judging by the fact that everything was eaten, next time I will prepare more

Hope, you also like it!
Bon Appetite!
859

29 October 2014, 20:46