Cakes "Jaffa" with orange jelly and chocolate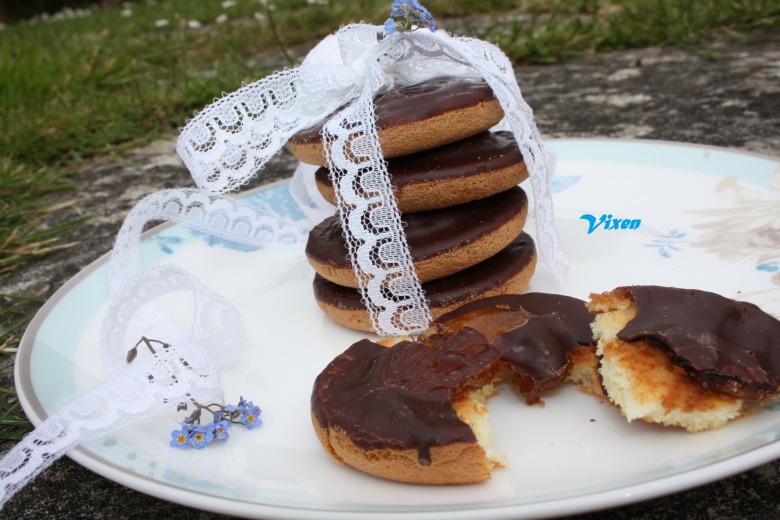 Ingridients
2 шт.
50 g.
50 g.
0.5 tsp.
150-200 g.
1 spoon
This recipe gets its name from oranges sort «Jaffa», which are used for making jelly / marmalade for these delicious cakes.
The base of cake is almost Genoa biscuit, on top is layer of delicious orange jelly and all this is covered with chocolate


Jelly can be done by yourself or take ready from pack, it concerns just chocolate. Of these ingredients turned out 12 cakes (2 per serving).
On a photo my chocolate cooled not much (original must be frozen), because I mixed from half bar of chocolate with syrup and cocoa (because I could have not enough chocolate), forgetting that with syrup chocolate never cools because it`s for «impregnation».


However, it does not «hurt» cake and they were instantly «gone "

Preparation
In a water bath mix eggs with sugar until smooth white mass, add portions of flour with baking powder and stir gently to homogeneity. Oil forms for muffins, put in each a tablespoon of dough (not more).
Bake in heated oven till golden color for 5-8 min (180℃). Let it cool in form and remove on grille.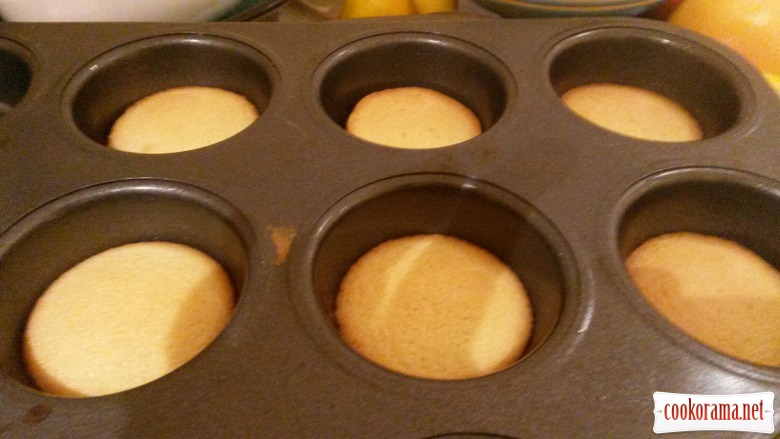 Prepare the jelly according to the instructions (adding half the liquid indicated in the recipe) or make "domestic» (it is more useful than the «package»), and mix with orange marmalade or jam, mix well, pour into a form to get about 1 cm layer of jelly. Refrigerate it. (generally jelly can be prepared in advance).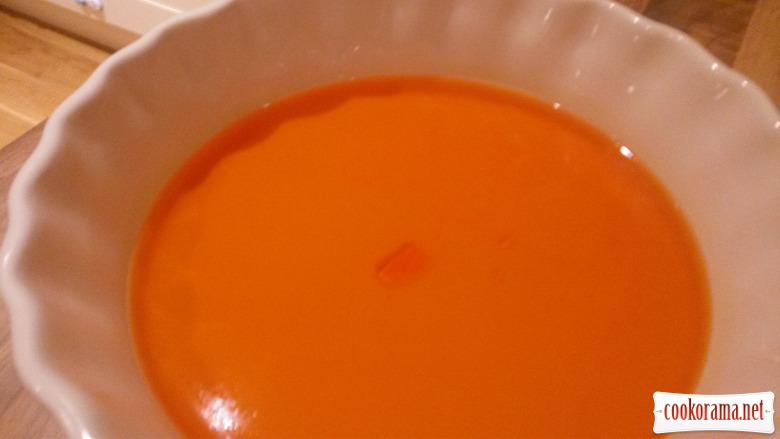 From well frozen jelly cut circles with a diameter slightly smaller than cookies, and put on each top. (really advise you to cut, rather than use a spoon, so the surface will be straighter, which is important for the next layer of chocolate).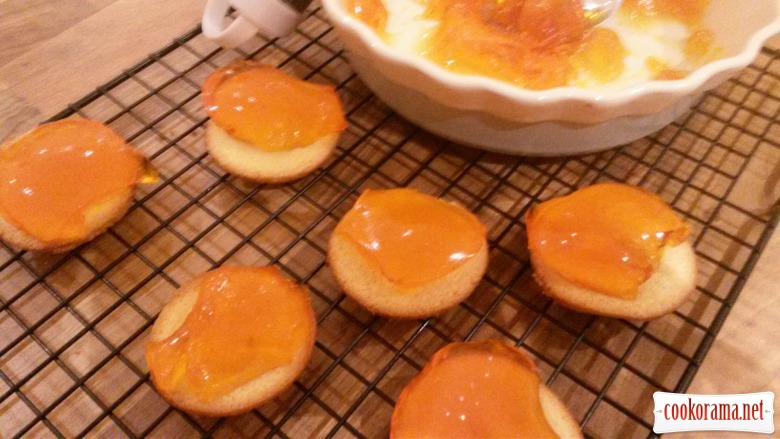 Melt chocolate in water bath, let it cool a bit and pour each cake to form a «candy cap» that would «hide» jelly layer.
You can put for a short time in the refrigerator, but it is better if the chocolate hardens at room temperature.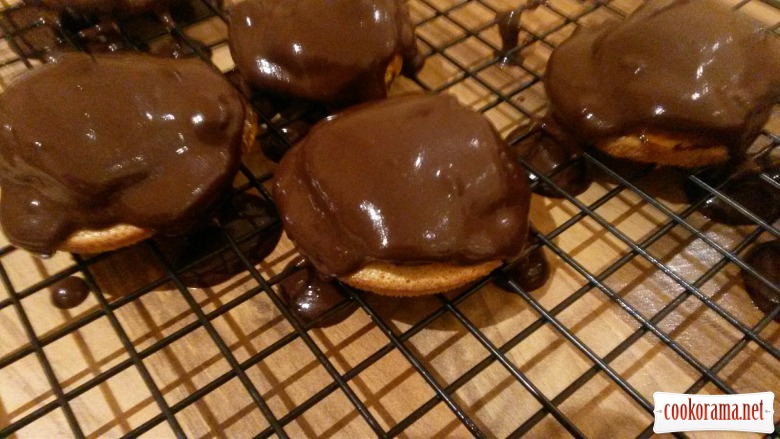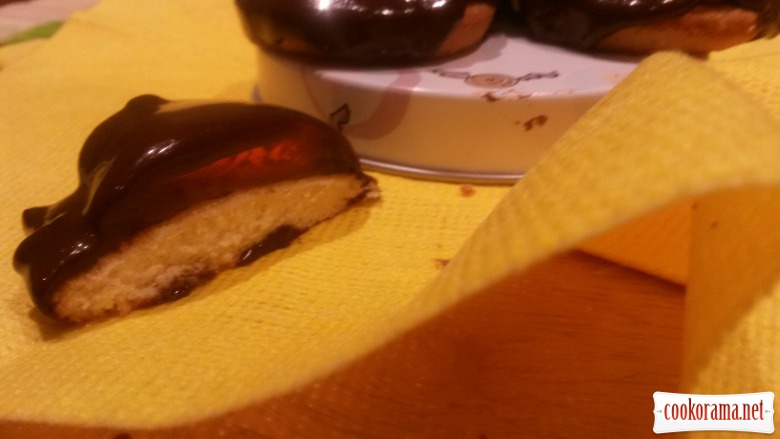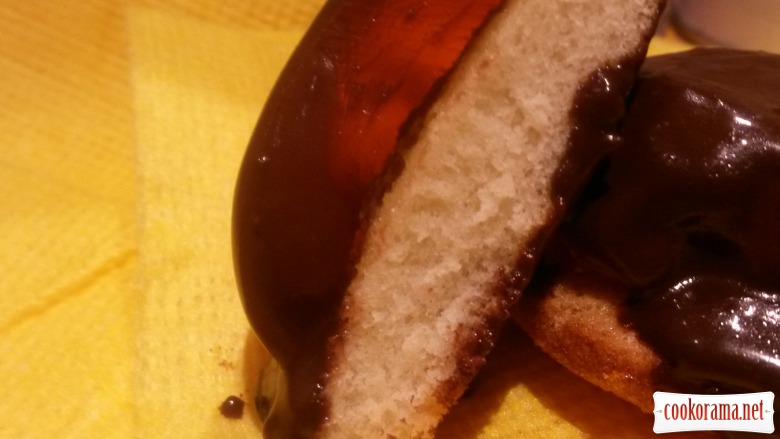 Bon Appetite!!!
Top of recipe "Cakes "Jaffa" with orange jelly and chocolate"