Dessert "Winter cherry"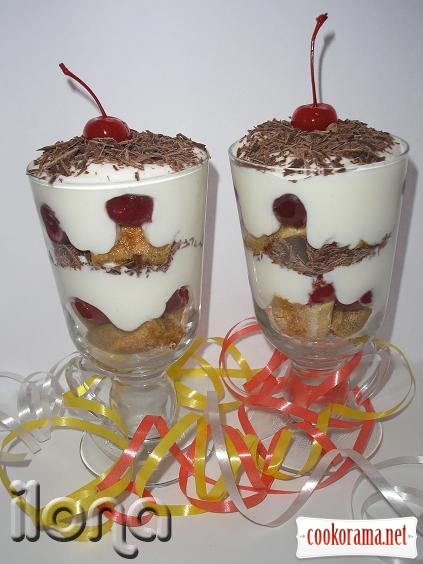 Ingridients
1 шт.
200 ml
1 spoon
1 tsp.
Preparation
Pour coffee with 50 ml of boiling water. Grate chocolate or chop with knife. Mix curd with sugar and sour cream.
Spread dessert by layers. First layer – cookies, poured with coffee and liqueur (do not use liquor in children's portion).
Second layer – cherries. I specifically did not defrost them in advance, my dessert stood about an hour, cherries defrosted, and their juice wonderfully soaked into the cookies.
Third layer — curd-sour cream mass.
Fourth layer – chocolate.
Repeat again all the layers.
Decorate dessert with canned cherry. Let the dessert stand for an hour.