Yeast pancakes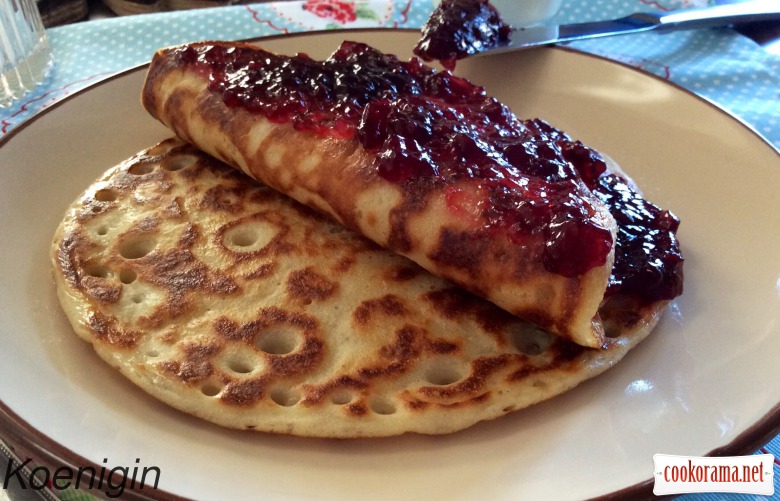 Ingridients
45 g.
3 spoon
2,5 glass
2 glass
A simple recipe of soft plump pancakes that always taste good.
If to replace milk with water – you`ll have Lenten pancakes.

Preparation
Dissolve yeast in glass of warm milk, add spoon of sugar, pinch of salt, half glass of flour.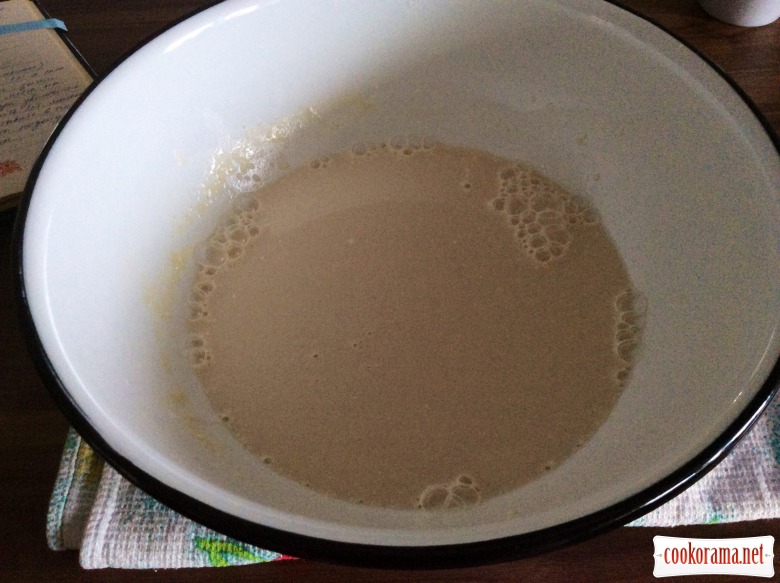 Stir, cover with towel and put in warm place for 1 hour. If it is cold in room, put bottle with warm water under the bowl.
Batter should rise.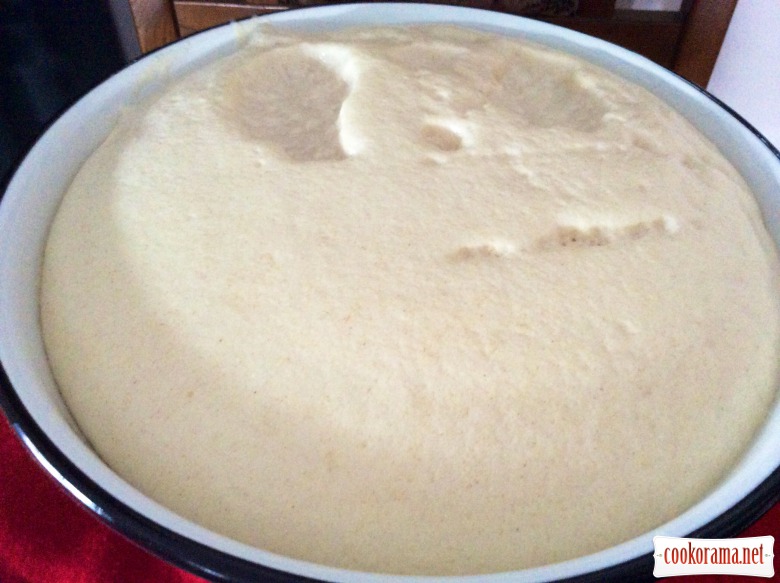 Next add second glass of warm milk, rest of sugar and sifted flour.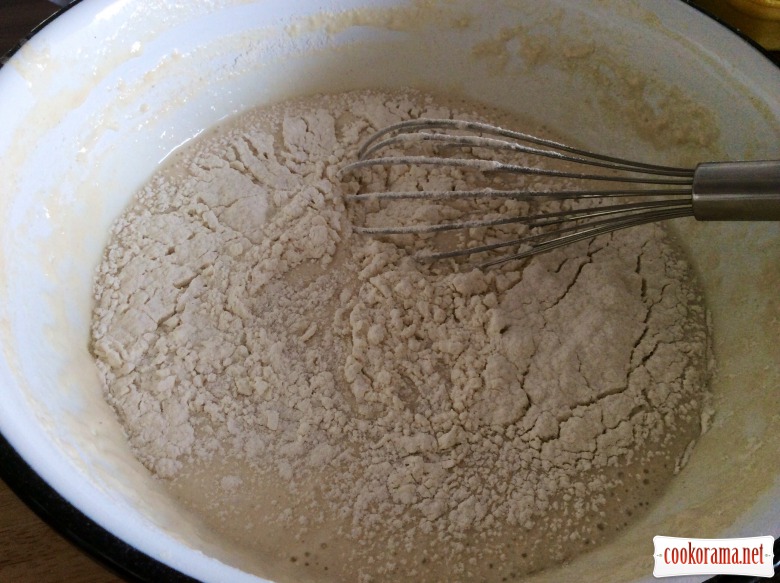 Stir well, dough will be like thick sour cream. Leave again, to rise batter (for 40-45 min) and bake pancakes.
Heat the pan, grease with oil (grease before each baking) and use ladle to put a portion of batter.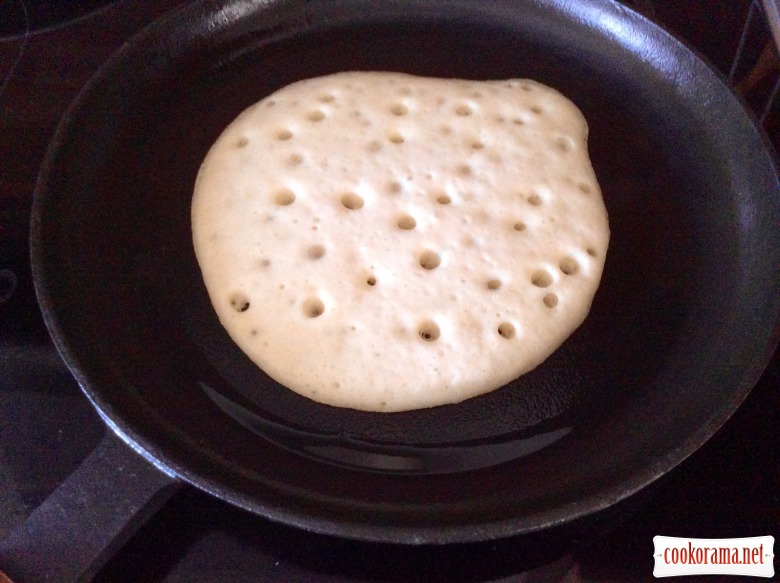 Bake from both sides for 4-5 min. From this portion of batter I got about 12 pancakes.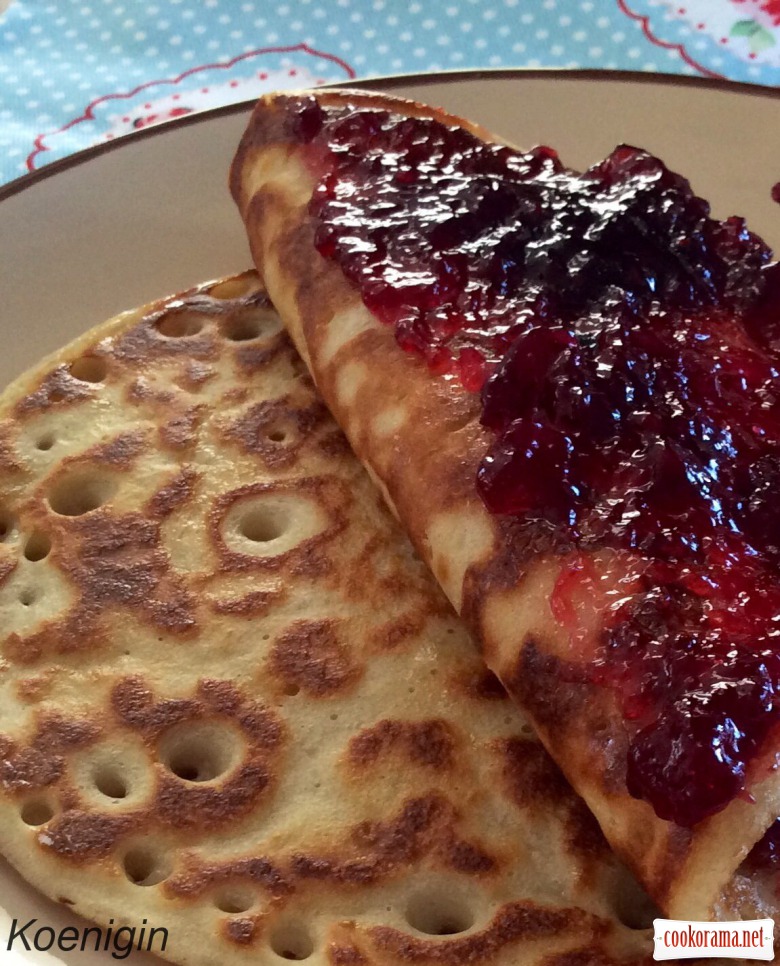 Bon Appetite!
622

18 February 2015, 18:02