Pancakes on whey without eggs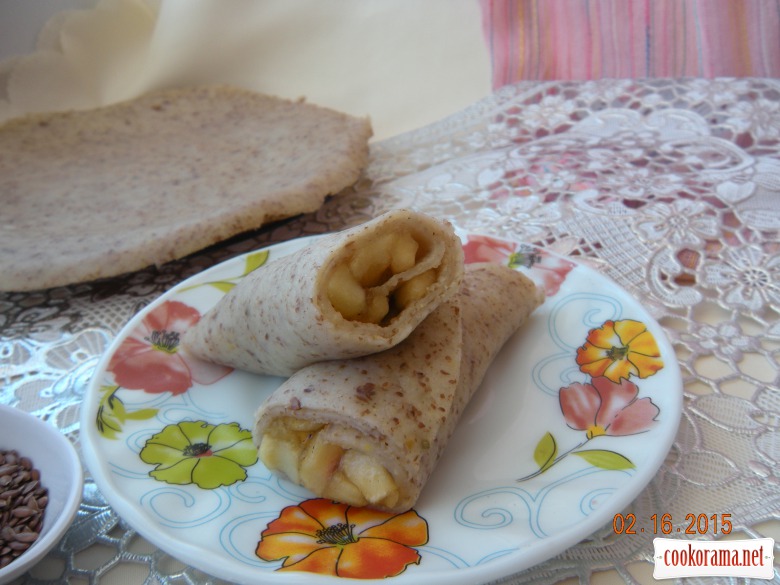 Ingridients
Dough
0.5 l
1.5 glass
3 spoon
2 spoon
3 spoon
1 tsp.
Filling
3 шт.
3 spoon
1-2 spoon
1/2 tsp.
Congratulations to all residents of Cookorama. I propose you a recipe for pancakes without eggs using linseed.
Let`s start.

Preparation
At first grind flaxseeds in a coffee grinder well and pour 5-6 tbsp of hot water. Leave for 10-15 min, to get viscous kissel.
Pour whey in flour and stir to avoid clumps. Add sugar, salt, baking powder and oil and stir all well. Then add flax kissel and stir again well.
Spread dough on well heated pan and bake pancakes under lid, they are cooked longer than ordinary ones. And personally I bake only one side.
In pan or saucepan pour sugar and put butter, melt sugar and add chopped apples with cinnamon, stew to softness.
683

16 February 2015, 13:46