Pancakes from buckwheat flour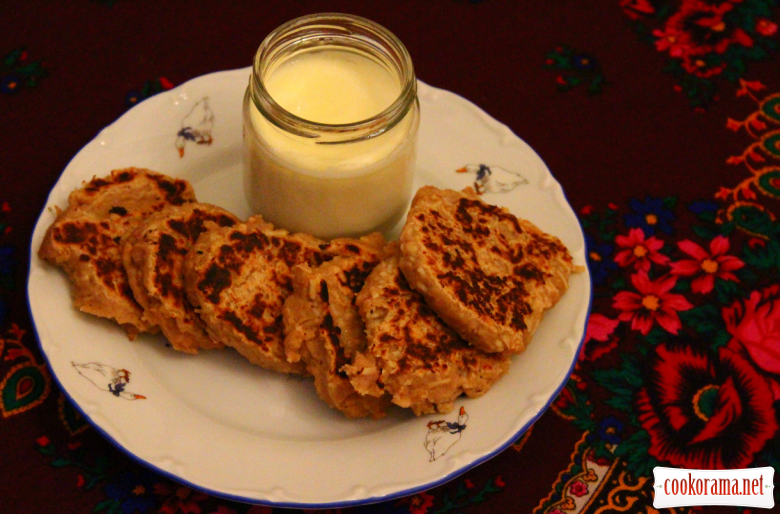 Ingridients
100 g.
100 g.
230-250 ml
200 g.
20-40 g.
Hello, dear friends!

I propose to cook interesting and delicious pancakes from two types of flour. By itself, buckwheat flour is rather specific. It has a distinct taste of buckwheat, so who does not like this cereal, I advise you to experiment with spices. Apples add pancakes juiciness and sweetness. You can add sugar if you want, and if not, then pour jam on top

Pancakes are very tasty with homemade yogurt

Preparation
1. It's simple: mix wet ingredients
2. Mix dry
3. At the end stir grated apple.
Fry without oil. If your pan make products too brown, oil it before first portion.
Bon Appetite!