Fritters with raisins
Ingridients
250 ml
1 шт.
2 tsp.
1 tsp.
4 spoon
I add this so simple, but no less delicious recipe for cocoa topics cookorama.net/uk/blog/garyachi-napoyi/kakao.html, fritters with cocoa – it is very tasty.

Preparation
Pour in deep bowl kefir, add egg, pinch of salt, sugar and stir.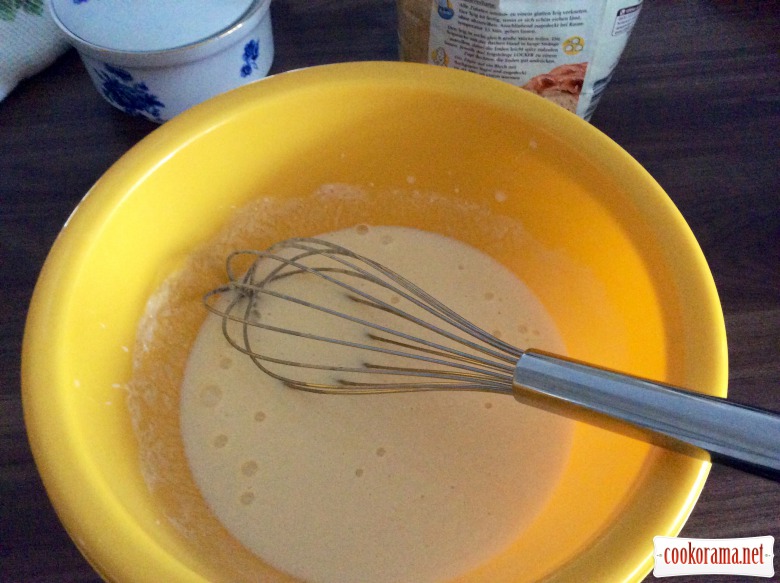 Add raisins, if they are too hard, they need to be pre-soaked in hot boiling water, baking powder or slaked with vinegar soda and flour.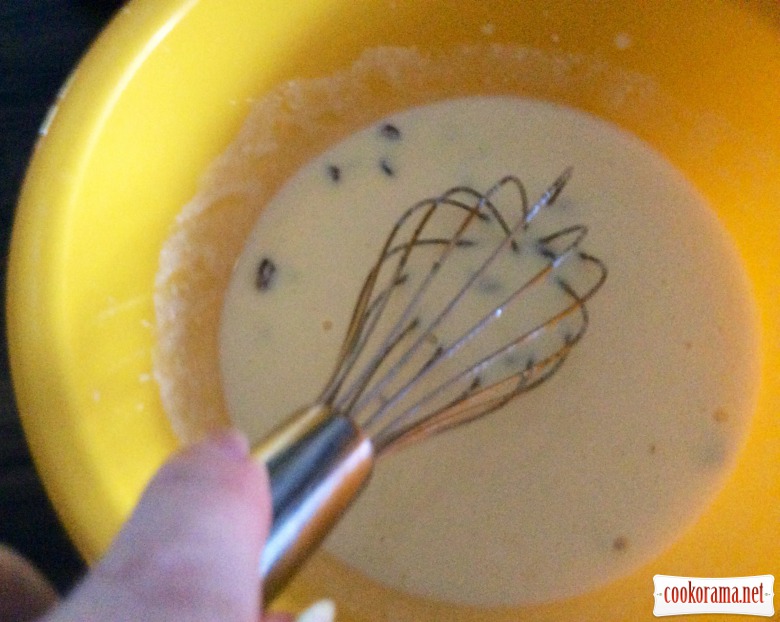 Quickly knead dough (it should be like thick cream, if liquid- add a little more flour) and immediately begin to cook fritters. Spread with tablespoon dough in a heated pan with oil.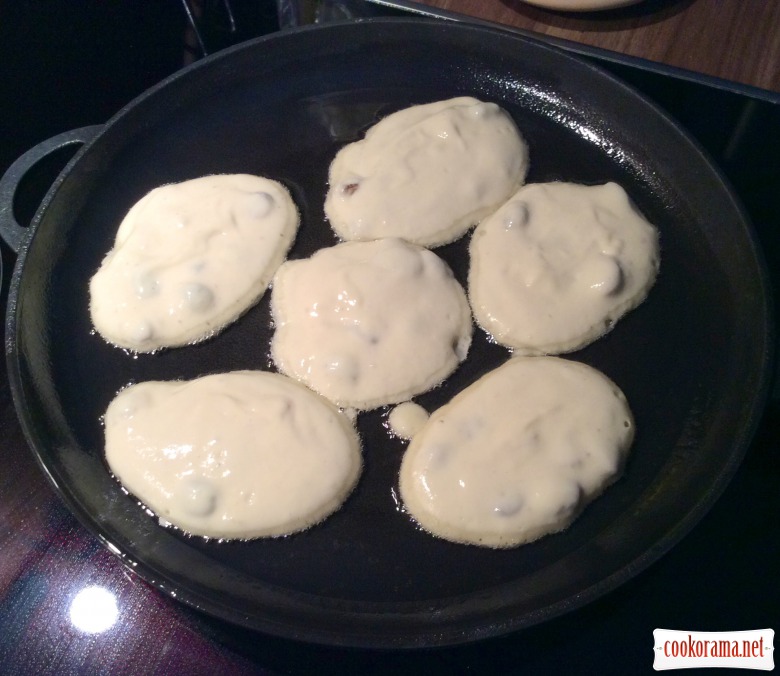 Fry to a nice light brown color on both sides. At first put finished fritters on paper towels to get rid of excess fat.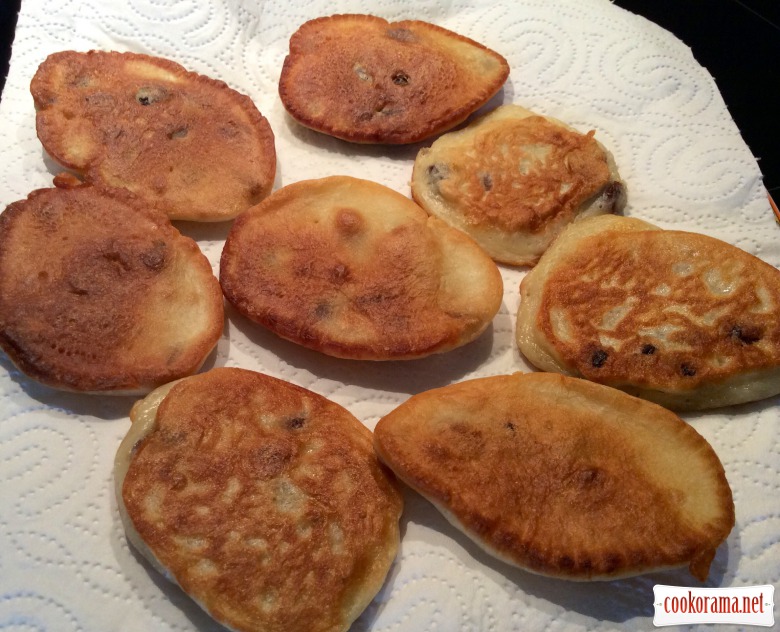 Fritters turn out loose and moderately sweet, so very savor with honey and jam.
I personally prefer cream.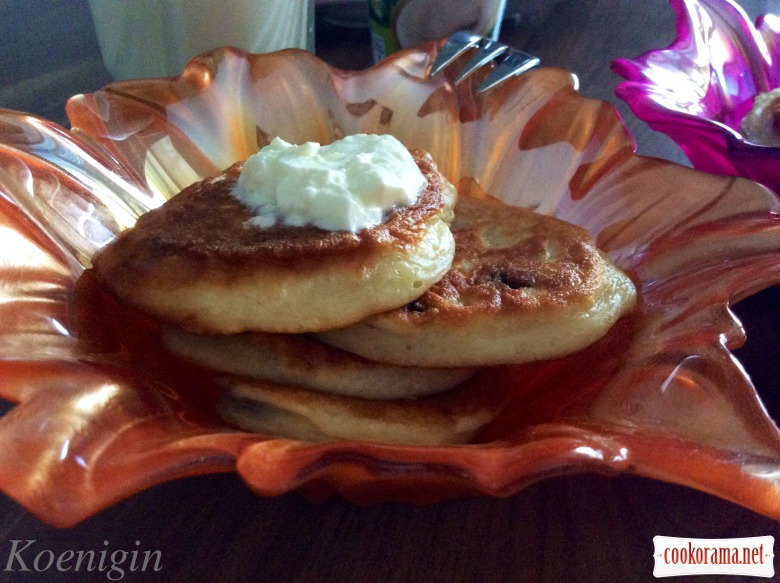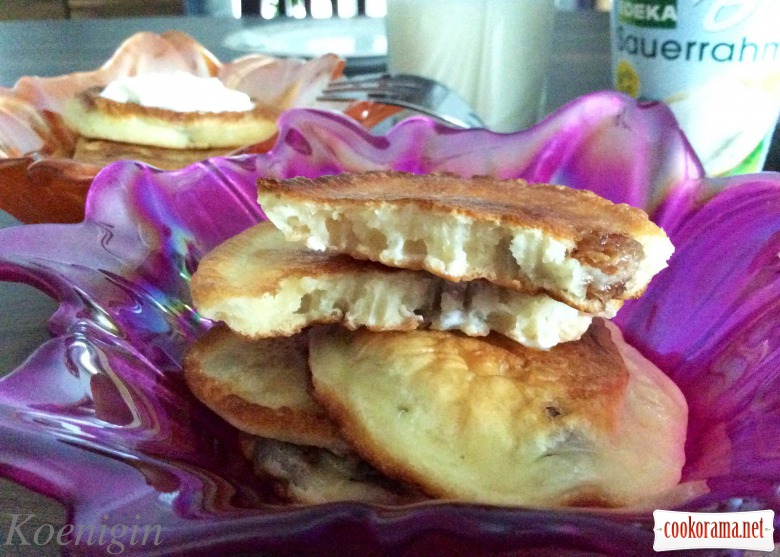 Bon Appetite!
641

06 November 2014, 16:24