Semolina fritters with apples and raisins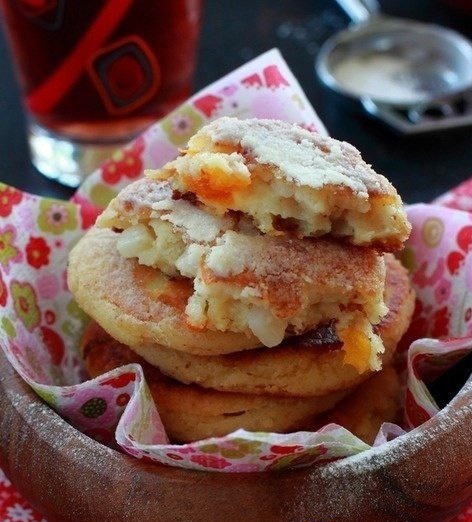 Ingridients
75 g.
50 g.
30 g.
1/2 шт.
20 g.
20 g.
5 g.
Preparation
1. Boil porridge on milk with sugar and 5g of butter, cool it a bit and add an egg.
2. Peel apples, dice finely and add with washed raisins into porridge, stir and spread with spoon small friters on well heated oiled pan.
3. Fry fritters over low heat.
216 kcal per 100g (for people who are lose weight for a note (to recipe)).
Bon Appetite!

741

07 March 2015, 18:56