Crackers with olives "Christmas trees"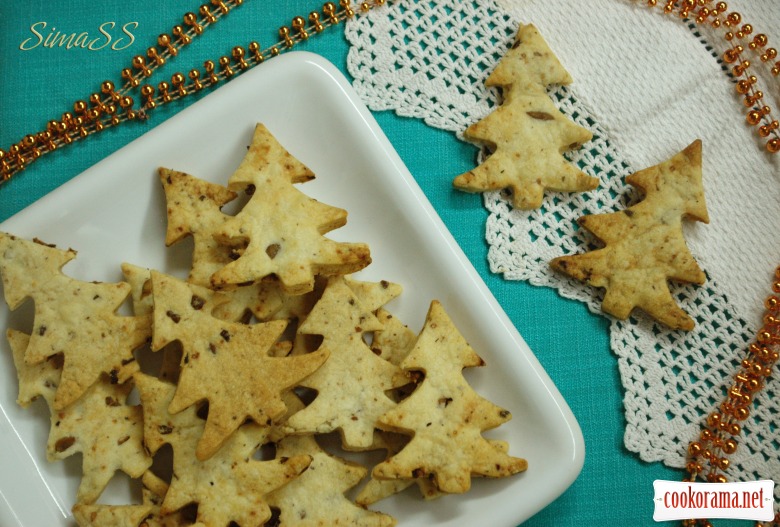 Ingridients
175 g.
100 g.
20 g.
5 g.
5 g.
3 g.
3 g.
20 g.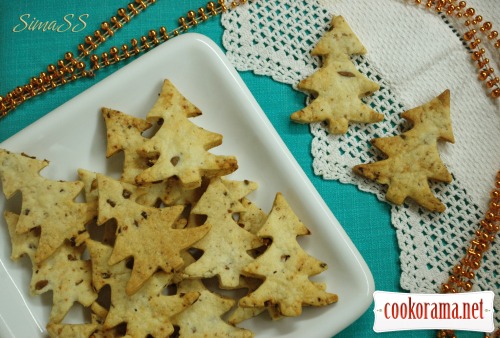 To prepare these delicious, crunchy, sweet crackers you need.

Preparation
To get rid of unwanted impurities in the flour and saturate it with air sift the flour into a bowl.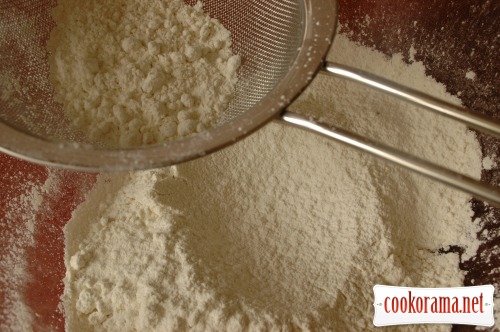 Add in flour sugar, salt, and baking powder. Mix it.
Add cold butter(or margarine) and chop into fine crumbs.
Add chopped olives and oregano. Mix it.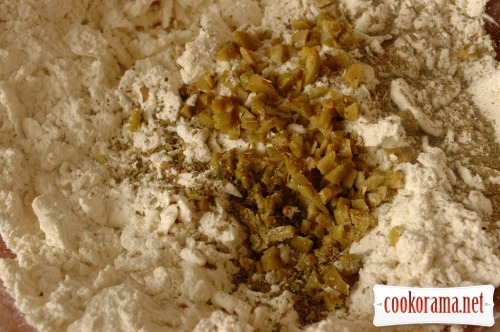 Form a ball, cover it with towel and for 1 hour put in the fridge.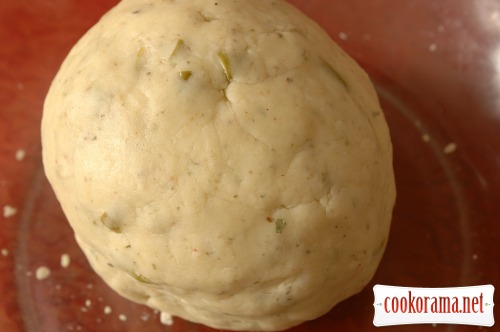 Then roll the dough. It is more comfortable to do it on baking paper. Thickness of dough is near 2 mm.
After that, using molds, cut off forms of trees and put them on the baking sheet, covered with a baking paper.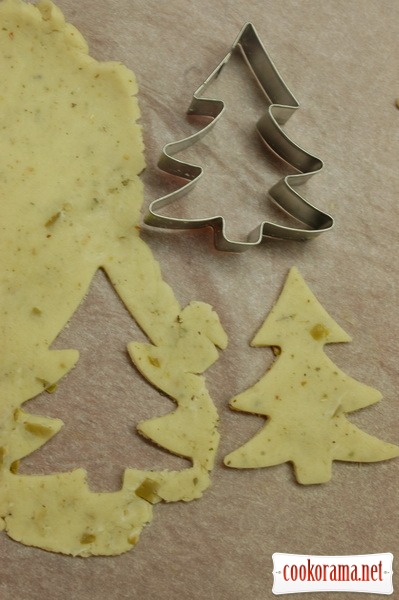 Bake in a preheated oven at 200℃ for 15 min.
501

11 December 2011, 22:04