Aspic from cockerel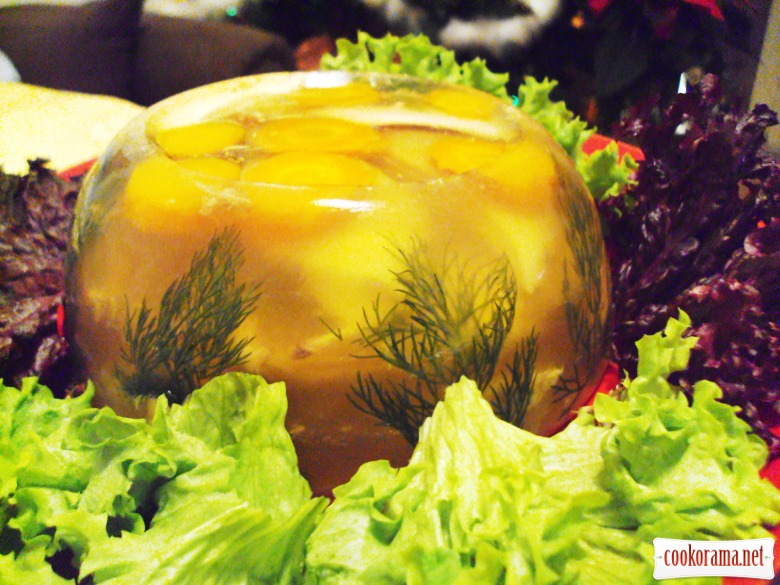 Ingridients
1,2 kg
700 g.
2 шт.
3 шт.
0,5 шт.
1 шт.
3 шт.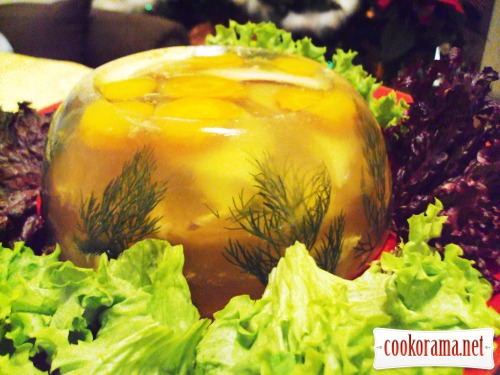 My family, traditional recipe of aspic.
I just changed the form of serving.
Try it!

Preparation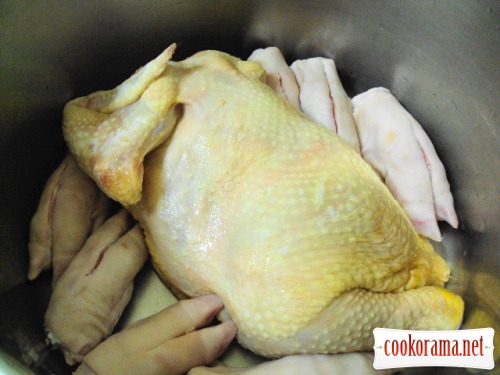 Pork and poultry legs dunk on 12 hours (for a night).
Wash well. Cut the legs along.
Put meat and legs in a wide saucepan. Pour with water. Water should cover the meat a lot.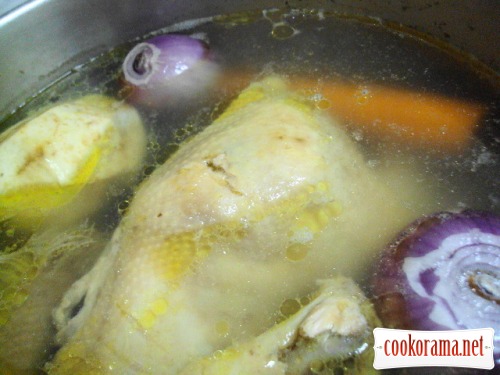 Boil it, remove the foam. Reduce to a low heat, almost minimum.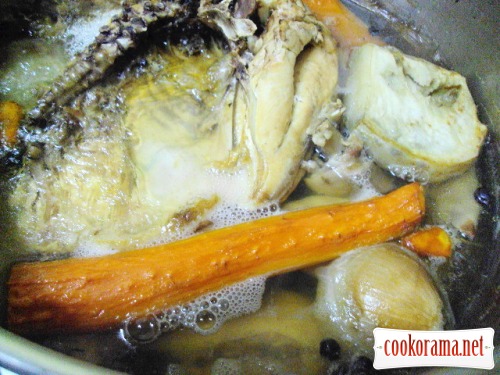 As soon as broth becomes transparent, add the vegetables and allspice. Boil it for 5-6 hours without lid, removing foam and fat. In 30 min before the end of boilin, add salt and chili pepper.
Pull out the meat from a ready broth. Add pressed garlic, leave it for 10-15 min and strain through several layers of cheesecloth.
Clean the meat from bones. Chop the carrot.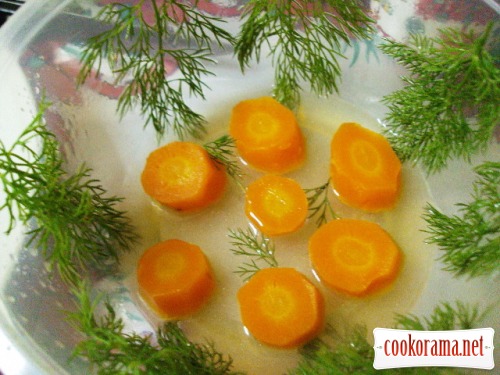 On the bottom of the form pour some broth, put carrot. Grease the walls of the form with broth and «stick» sprigs of dill. Put in the fridge for a few minutes.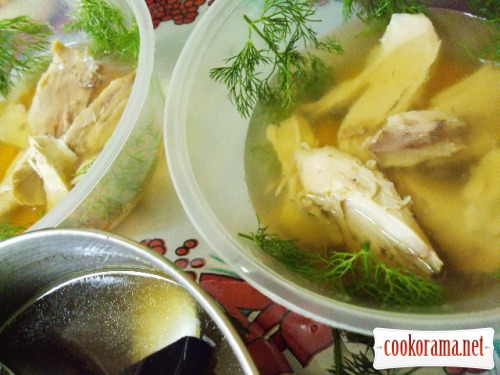 Spread the meat and pour the broth. Put in the fridge for complete cooling.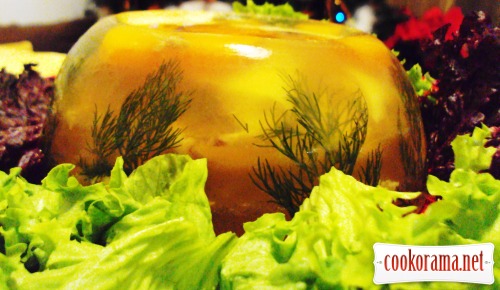 Ready!