Snack tartlets (lean)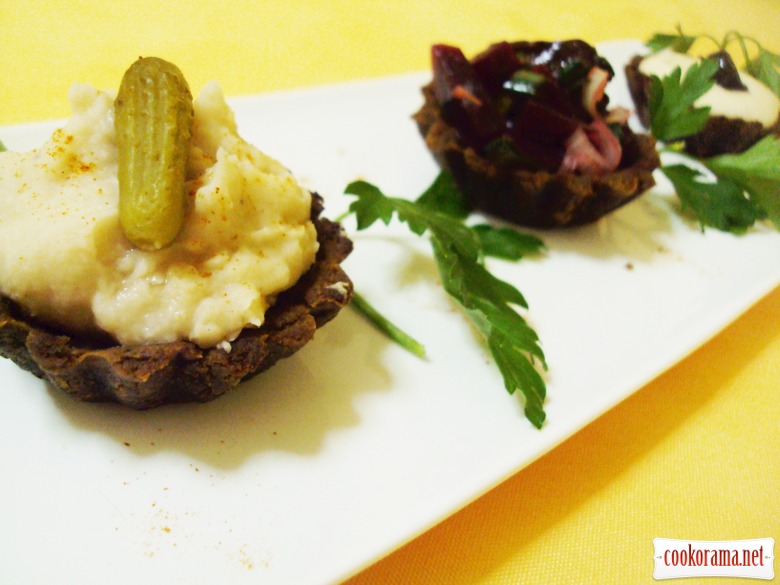 Ingridients
Tartlets
200 g.
1 spoon
2-3 spoon
1 spoon
Bean pate
1 glass
1 шт.
2 шт.
0,25 шт.
2-3 spoon
2-3 шт.

огурцы маринованные (gherkins)

Salad from beetroot and dried mushrooms
2-3 шт.
20 g.
2-3 шт.
2 spoon
Taramosalat

fish caviar (salted cod caviar, hake caviar, pollock caviar)

150 g.
350 g.
1 шт.
100 ml
Hello!
I propose to your tartlets from Natalya (Natapit) for snacks.
And some salads for filling from me.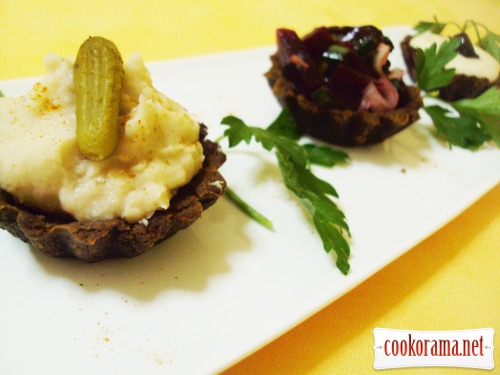 Preparation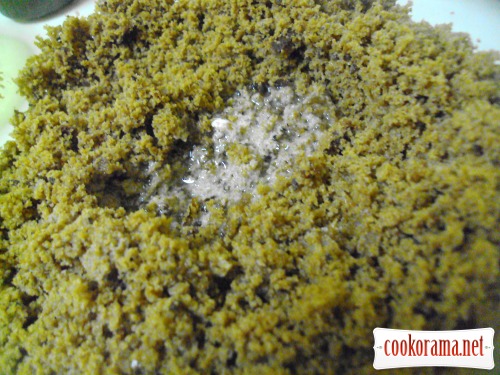 Grind bread in crumbs in blender.
Dilute starch in cold water and add oil.
Add liquid in crumbs and quickly «knead» dough.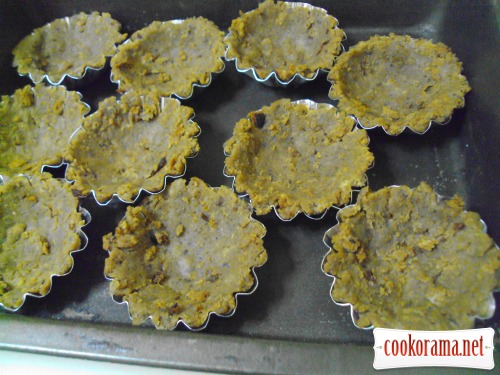 Spread «dough» in greased with butter molds and densely press to walls.
Bake tartlets in preheated oven at 180-190 ℃ for 15 min.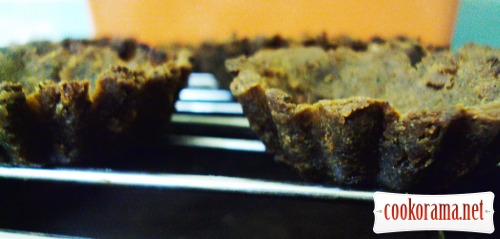 Remove tartlets from molds hot. Cool on grid.
Finished tartlets are stored perfectly for a few days in tightly closed container.
Fill tartlets before serving with your favorite salad, pate, cream…
And now few lean ones, but also tasty, fillings:
№1 – BEAN PATE: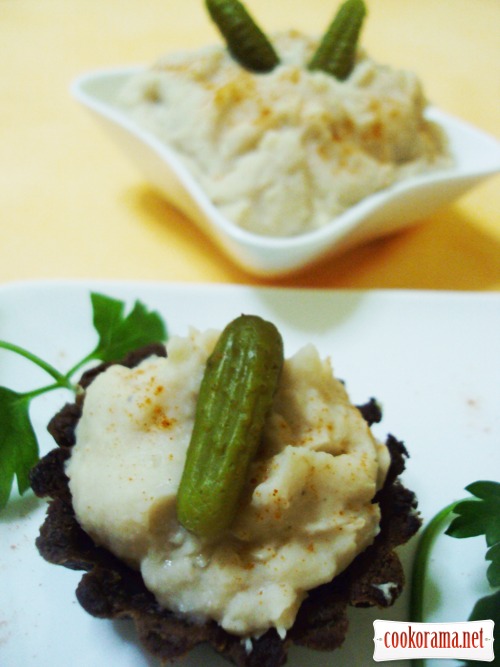 Boil over medium heat to readiness, soaked from evening beans. In 40 min to readiness add onion, carrot and celery root.
Prepare puree from ready beans. I ground beans with boiled onion and celery. Salt it, pepper and grind in immersion blender until smooth lush mass. Cool it.
№2 – SALAD FROM BEETROOT WITH DRIED MUSHROOMS: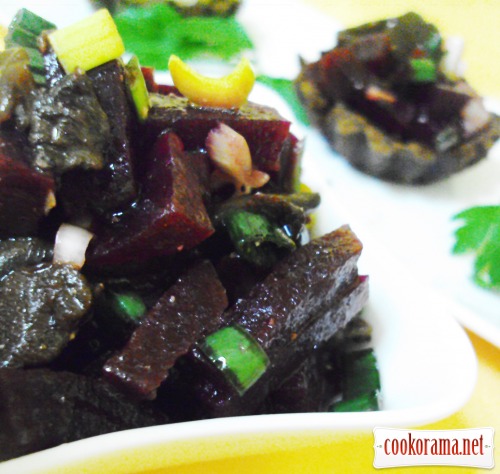 Soak mushrooms for an hour and boil for 30 min over medium heat. Put in colander and drain water.
Cut beetroot in bricks, green onion – in slices.
Stir beet, onion and mushrooms. Salt it, pepper. Dress with olive oil and lemon juice.
Let the salad stand.
№3 — TARAMOSALAT: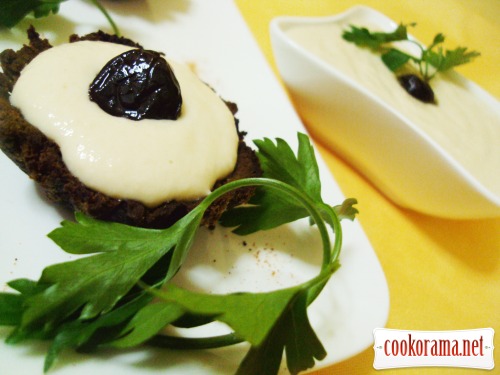 This snack is made of salted fish caviar. The taste reminds forshmak, by consistency — cream.
Soak bread in water, remove peel and squeeze.
Peel onion and chop coarsely.
Grind crumb in blender, better in immerse one, with caviar and onion into smooth mass. Constantly stirring, gradually add oil with lemon juice.
Grind for 10 min to get airy, creamy mass.
Shift finished snack in container and cool in the fridge at least for an hour. Better prepare in advance.
Such snacks we got.
Try, experiment, eat and treat Your relatives, friends, loved ones!!!