Salad "Bukovina" with Mediterranean hint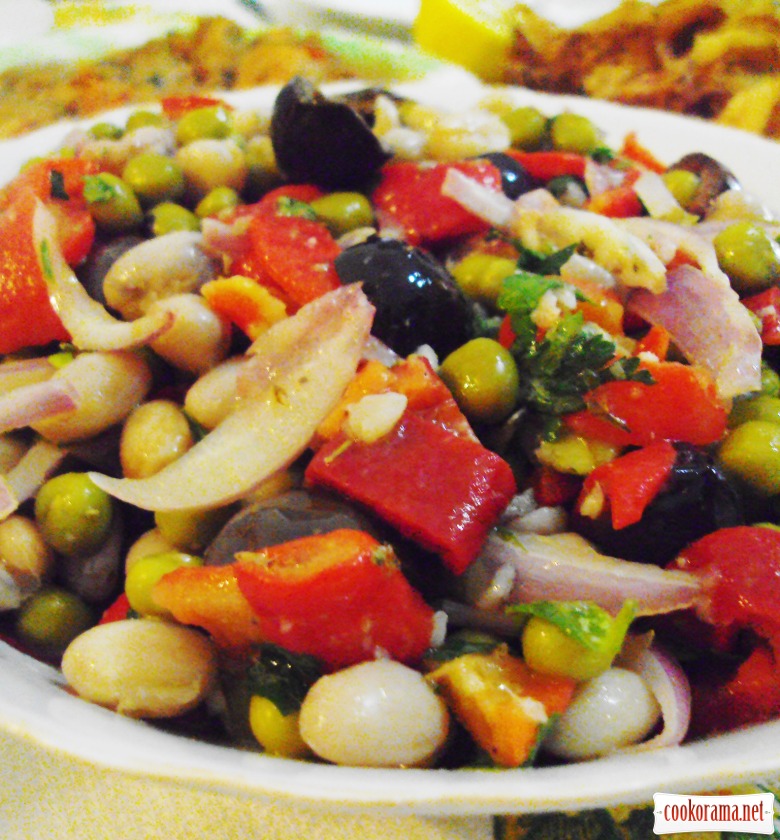 Ingridients
1 glass
1 glass
4 шт.
1 шт.
0,5 glass
50 ml
1-2 шт.
A salad of beans and pickled peppers popular in my homeland — Bukovina (Western Ukraine). I slightly changed the traditional recipe, by adding Mediterranean products: olives, lemons, olive oil.
It turned out very tasty, spicy, hearty! In theme — meatless!!!
Try it!!!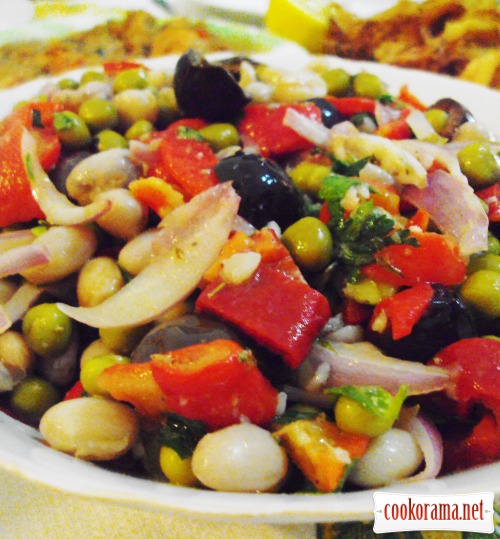 Preparation
Cut pepper into strips, onion – half rings, olives – in half.
     Stir in deep bowl all ingredients for salad.
     Stir ingredients for dressing together.
     Season salad and let it stand for 3-4 h, better prepare in advance.
     Bon Appetite!