Zhur (zurek) –polish Easter soup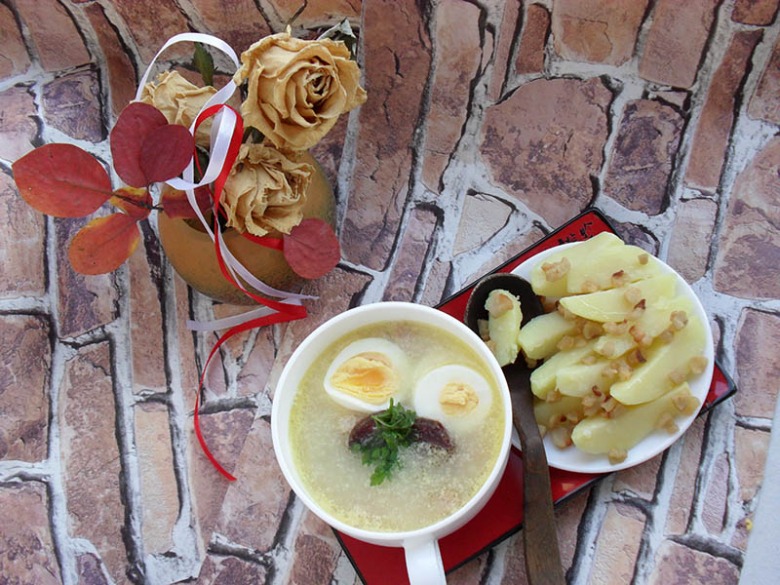 Ingridients
Leaven:
180 g.
400 g.
2 шт.
1 шт.
Soup:
1 шт.
1 шт.
0,5 шт.
1 шт.
150 g.
60 g.
4 шт.
Żurek — sour soup, which is all over Poland prepares differently. But everywhere this plain soup is associated with memories of the house, grandma, holidays, tablecloths fabric. Zurek aroma reminiscent of Easter morning. It is like old snapshot on the wall in the house.
Traditionally it was eaten in the run-up to Easter (lean soup), however prepared it was on a leaven with potatoes, vegetables, mushrooms. Maximum was allowed to fill it with sour milk. On the other hand, when the post was finish, Zhurek was filled with meat, smoked loin, fried slices of breast, halves of hard-boiled eggs, sausages. There was even a funeral ritual of lean Zurek and herring skeleton — symbols of the post. On Good Friday and Holy Saturday morning outside the village solemnly buried pot of vegetable with lean zhur and herring skeleton. This meant the end of penance and the beginning of holidays.
Frankly, I wanted to cook not just Polish -somewhat similar to our first course, and exactly what we are not prepared. After reading the recipe, changed my mind, it was too long to wait for all the ingredients for three days (exactly as preparing basic ingredient -Zhur). But curiosity won. And Zhur is ready and… I tried it, and my husband was treated with a spoon (you should have seen his face). Asked me not to spoil «with this» soup. But how to write a recipe, send and praise him in every way, and the main ingredient just pour?!!! No, it's not about me. I mixed zhur with a spoon of broth – and I liked it, I poured all in the saucepan according to the recipe, and for dinner when my husband ate it I asked- and now? He just showed an empty plate… and asked for another one. So, it is not always what is bad in itself would be bad in duet with something. Cook the soup and its taste is not comparable to anything else and it beckons you to cook it again and again.
And finally, the recipe.

Preparation:
Sift flour in jar and pour with water. Add garlic and on top put a piece of brown bread. Over jar with clean cloth and put for 3-4 days in warm place.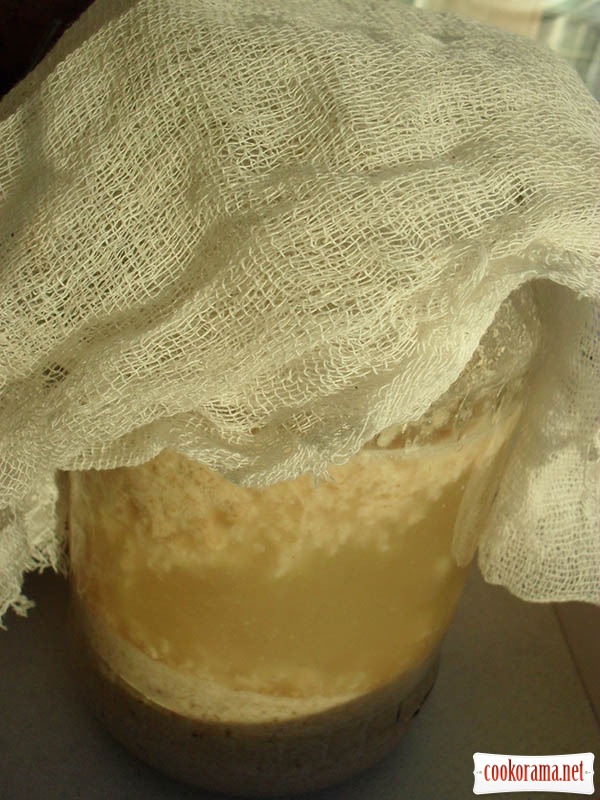 Boil in a big saucepan 1,5 l of water with onion, smoked bacon, carrot and spices.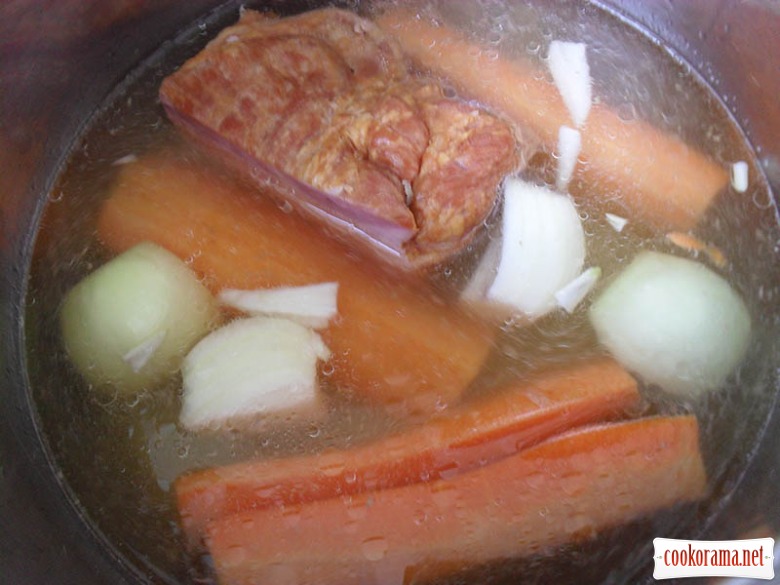 In 40 min, take out vegetables and bacon. Dice bacon. Grate carrot.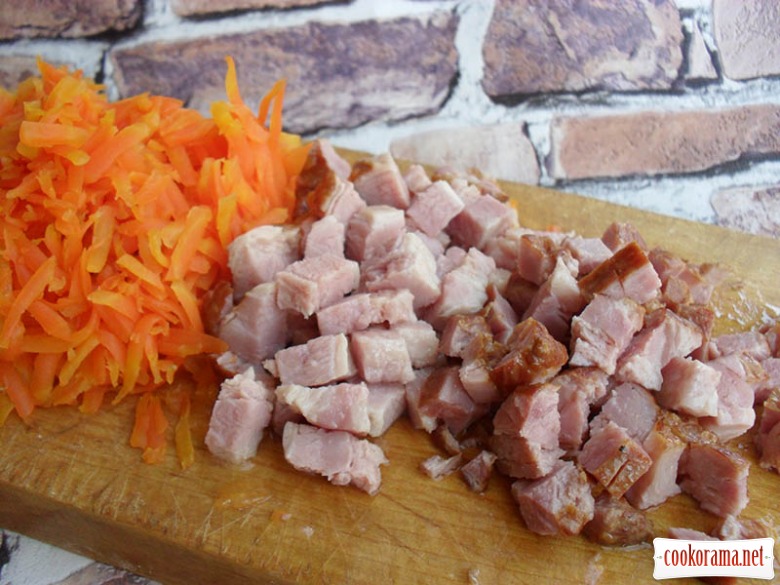 Put back in soup. If you wish, you can add rest of the vegetables. Our aim is delicious broth).
Pour the leaven in a ready broth, add cream.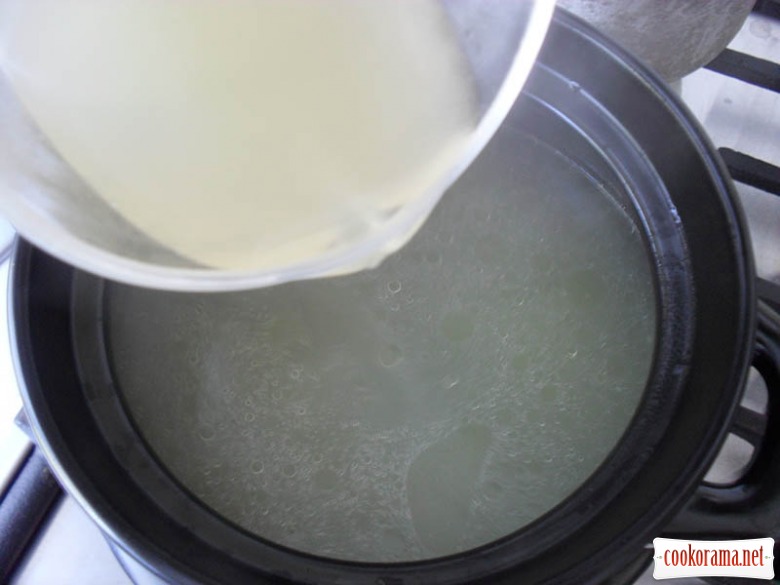 Boil for 15-20 min.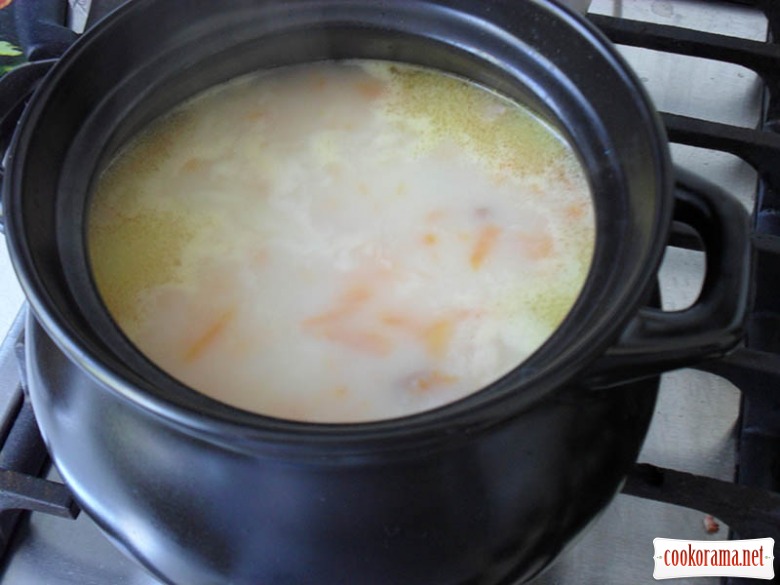 Serve with boiled egg, sausage and separately boiled potatoes with cracklings.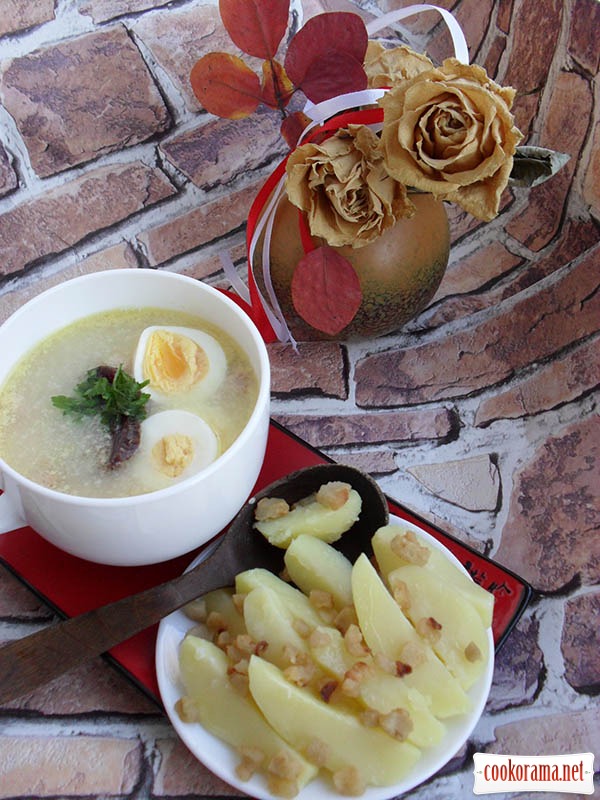 I know for sure, that I `ll cook this soup again and more)))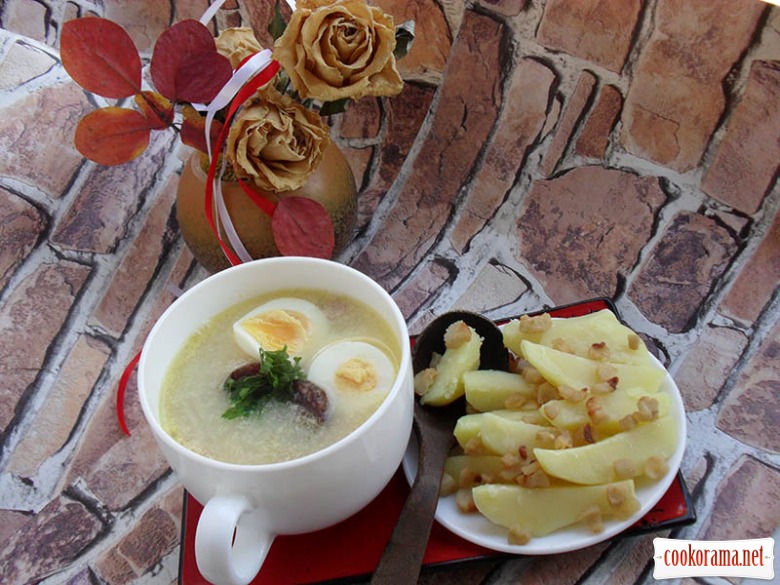 1316

22 October 2013, 15:50