Solyanka with smoked products
Ingridients
2 l

smoked food (breast, smoked pork, smoked sausage)

300 g.
2 шт.
1 шт.
1 шт.
2 шт.
40 g.
100 g.
20 g.
50 g.
2 шт.

sour cream (for supplying)

black olives (for supplying)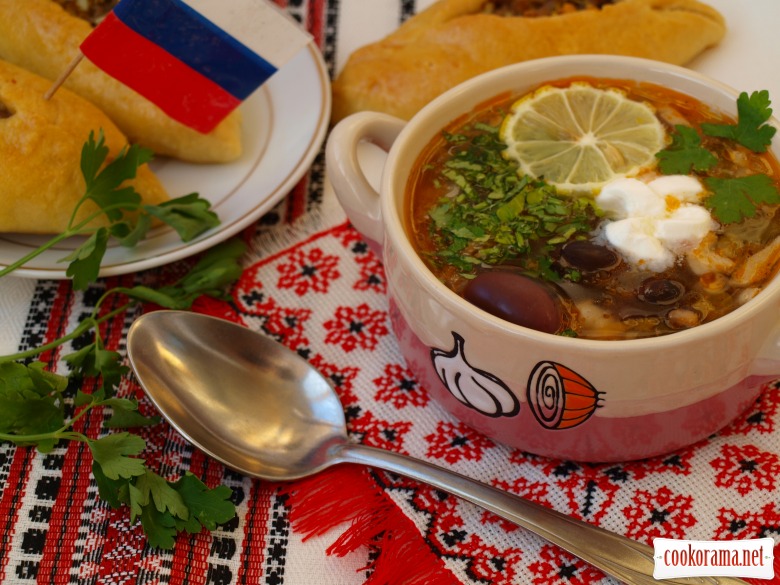 Russian cuisine is very rich in diversity, not only pies and pancakes, but also a wide choice of first courses. Solyanka — a Russian soup with sour-salty taste. There is a great variety of recipes of solyanka and each of them is good. Solyanki are divided into meat, mushroom and fish. For the preparation of soups use different pickles, marinades and even brew. Today I want to offer you a recipe of solyanka cooked with smoked products in meat broth.

Preparation:
I cooked the meat for cooking rastegais and there was some broth, which I used to cook solyanka.
Slice smoked products. You can choose whatever you want, the more varied they are, the tastier will be solyanka. I used smoked sausage, bacon and balyk.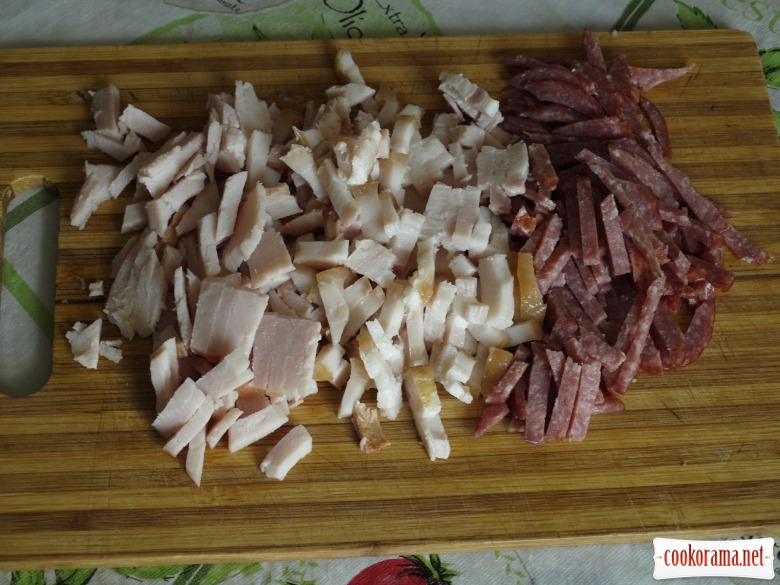 Dice pickled cucumbers.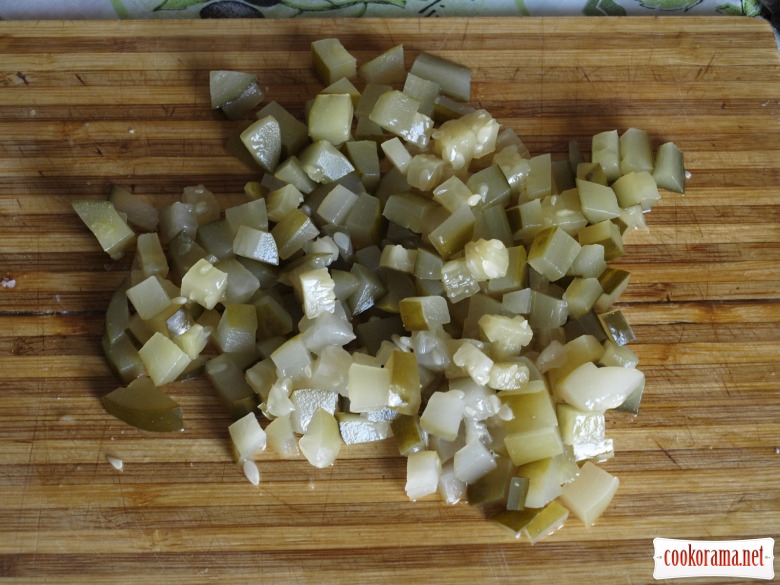 Dice onion and grate carrot. Heat butter in the pan, fry onion till golden color, add carrot. Then pickled cucumbers and tomato paste. Stew for a few minutes.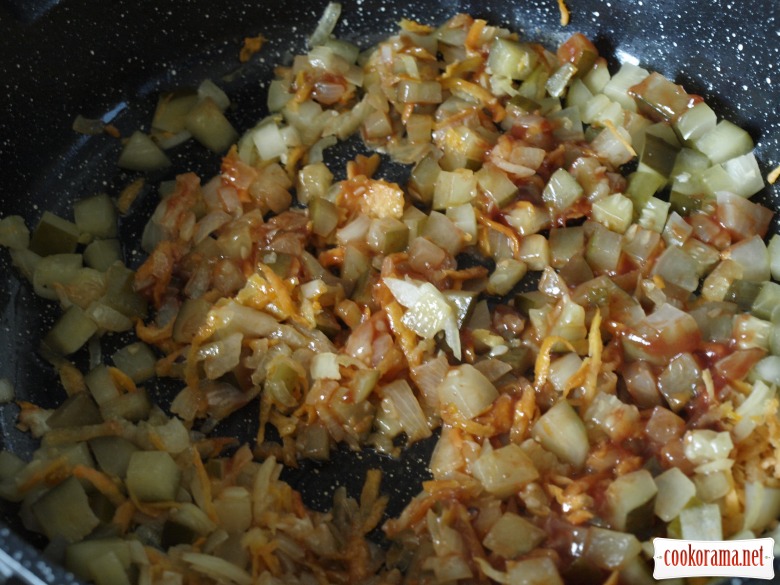 Put diced potato in broth, when it is almost ready, add smoked products.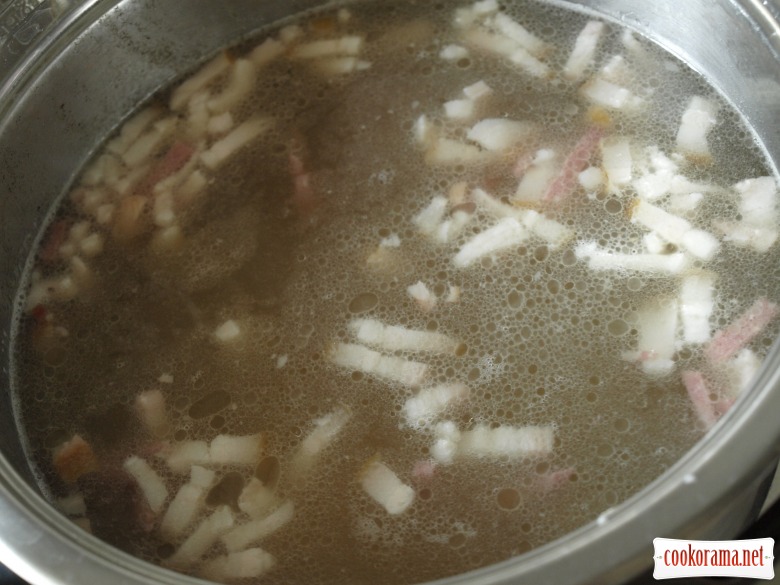 Cook till complete readiness of potato, then add to the broth fruing, capers and cucumber pickle. You can also add pickle from olives and capers. Add salt, pepper, herbs and bay leaf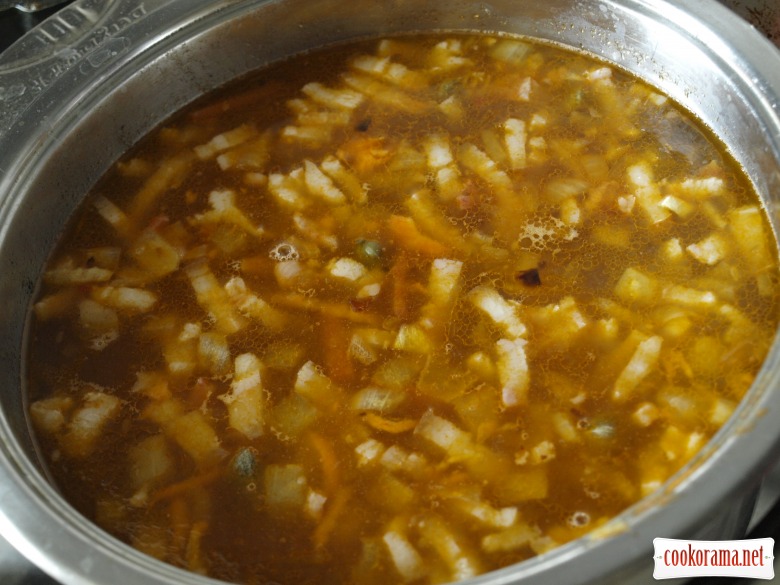 Serve ready solyanka sprinkled with greens. Put in plate olives and slice of lemon. Add sour cream. After some time solyanka becomes even tastier.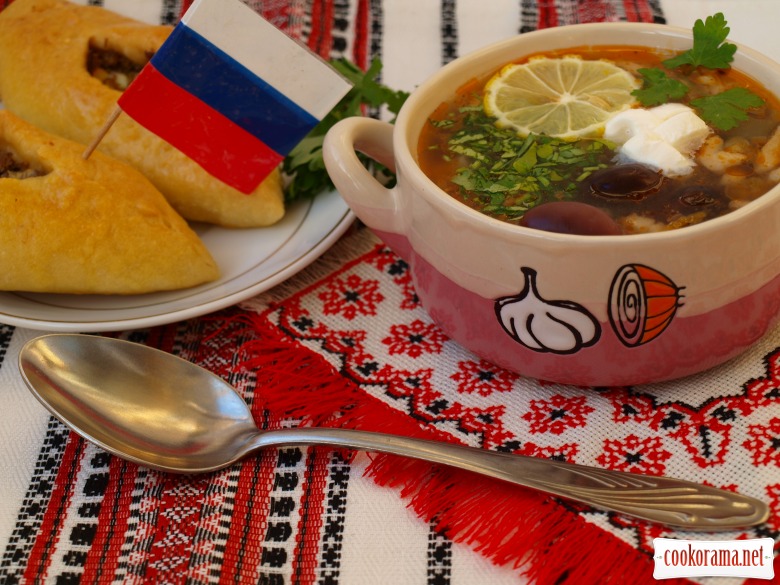 Meat rasstegais are very good with solyanka.
Bon Appetite!