Variations of cordon bleu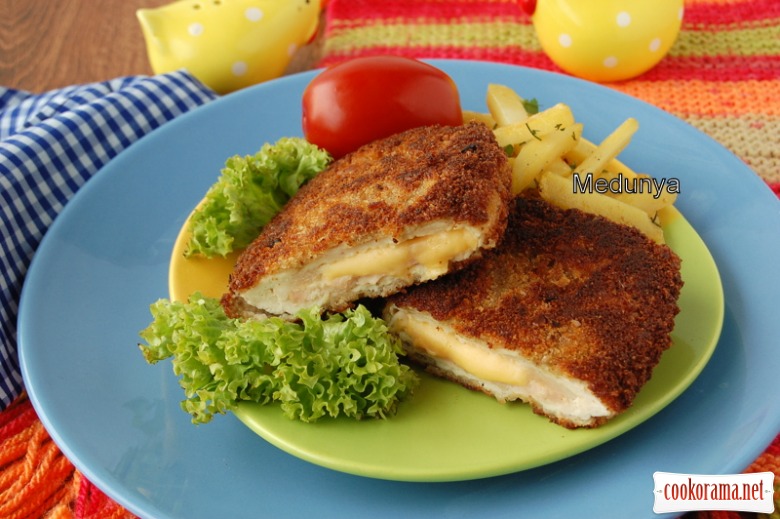 Ingridients
4 шт.
120 g.
150 g.
3 шт.
80 g.
100 g.
40 g.

spices (pepper, turmeric, red pepper, coriander)

5 g.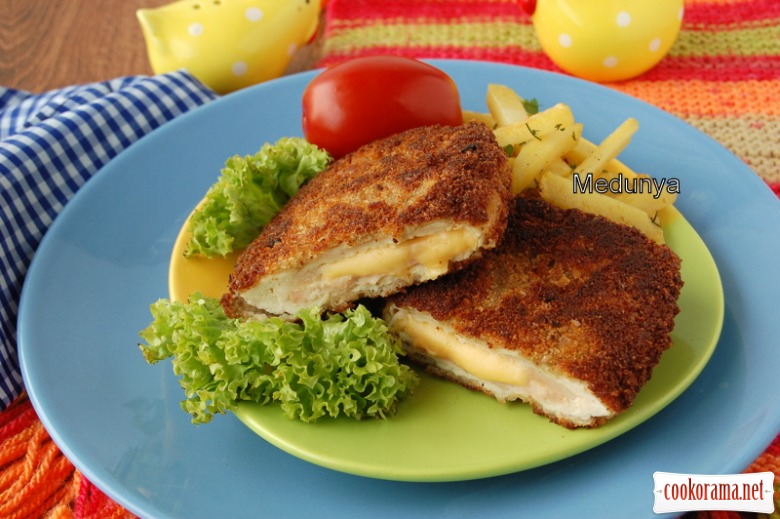 Why is it called the schnitzel there are several versions. According to one chef who invented these schnitzels, at the moment of creation admired blue ribbons in the hair of a little girl who played on the street. By second schnitzel was the winner of one of the culinary competition in France, where the same name has the famous cooking school. By the third schnitzel was previously tied with a blue ribbon before serving. By the Louis XV 15 jokingly presented the Order of the blue ribbon of his cook, Madame du Barry, and since then all good cooks and serves were jokingly called so. But known for sure — a wonderful dish, satisfying and it won great popularity among connoisseurs of great food.

Preparation
Cut each breast in half, not to end. In fold it.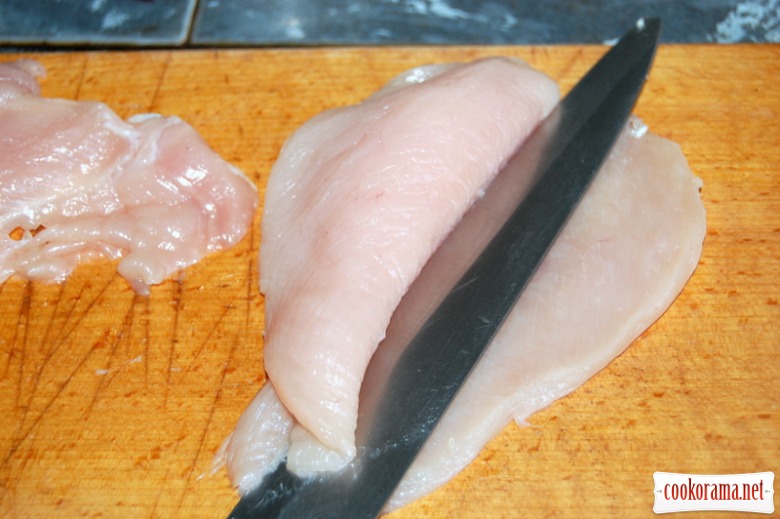 Beat it off through cooking plastic wrap with a hammer.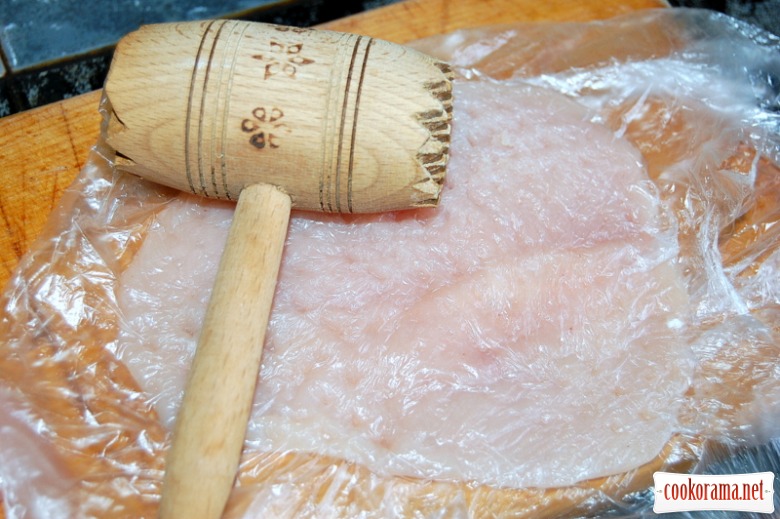 Marinate breasts in milk and soy sauce and seasonings for 1 hour.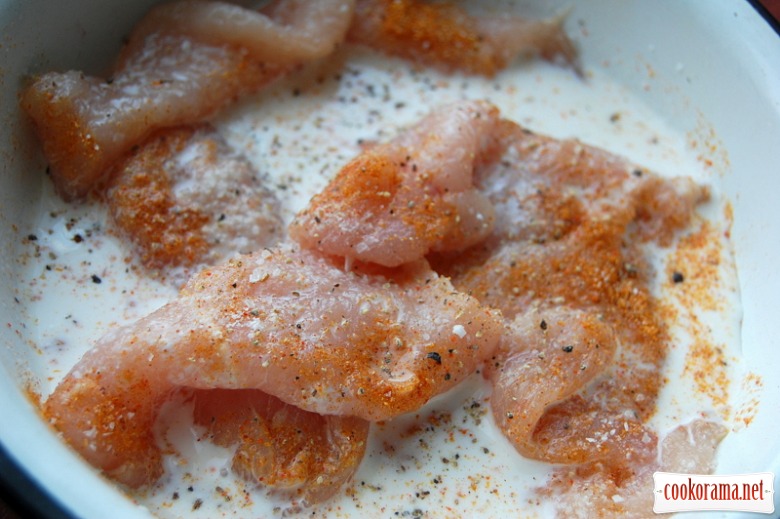 Slice ham (preferably ham, but if not use what you got) and cheese. Put them on the marinated breast on one side.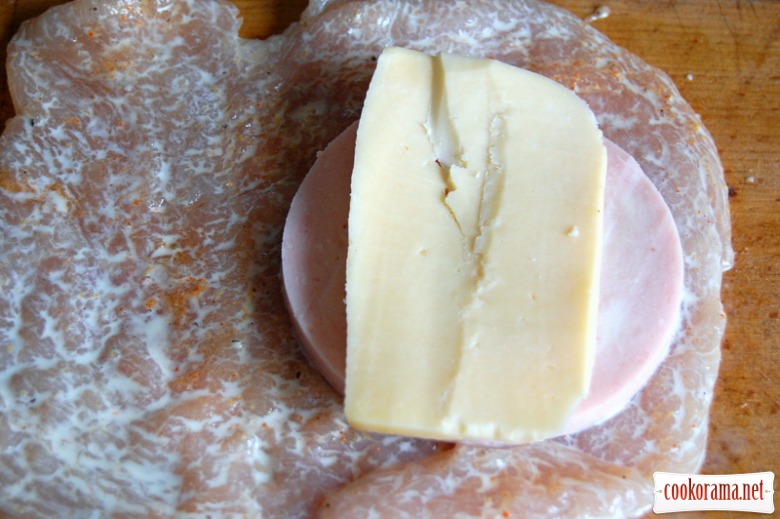 Fold it in half, turn in all the edges and roll in flour.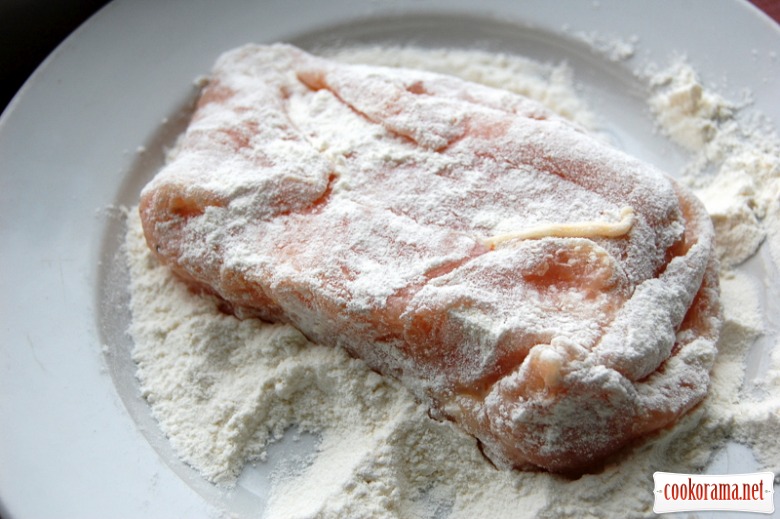 Then soak well in eggs, mixed with 0.5 tsp. of salt and a pinch of curry. After eggs, roll in breadcrumbs well. Let it rest for 5 minutes.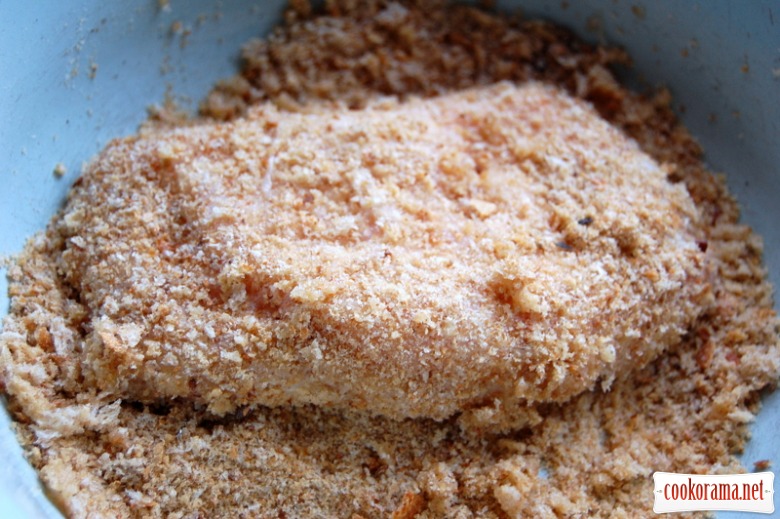 Then do breading again: dipp in egg and roll in breadcrumbs. Put in the freezer for 30 minutes. Fry in a pan until golden brown. Very good option — make a pre-blank, and when you need them, just fry at the right moment before serving.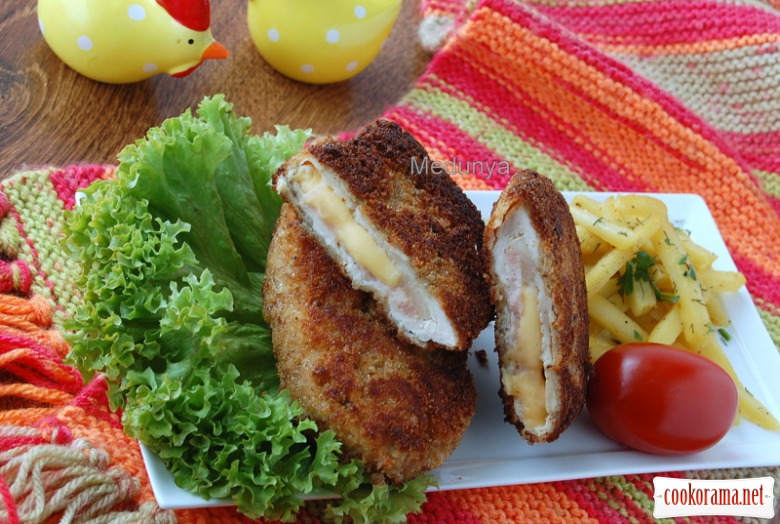 Bon Appetite!
746

30 August 2012, 22:35