Steak from pork loin on the bone and cream sauce with demi glas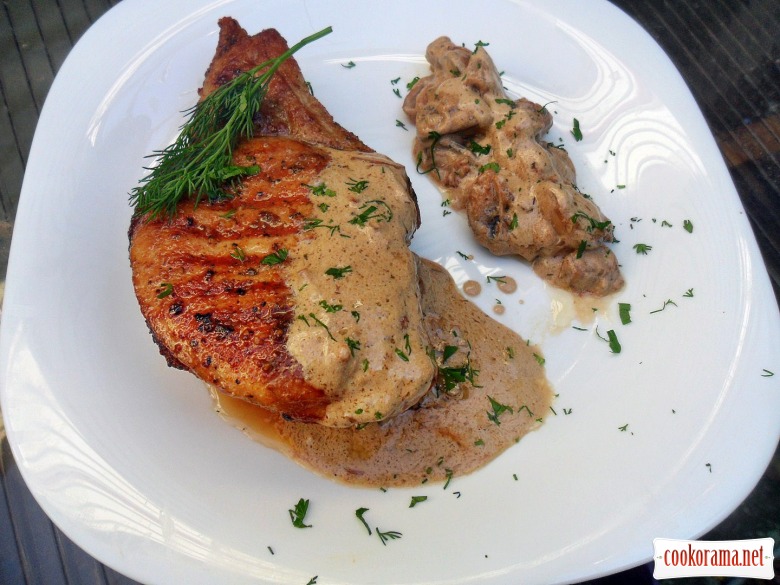 Ingridients
500 g.
70 g.
30 g.
30 g.
60 g.
10 g.
20 g.
20 g.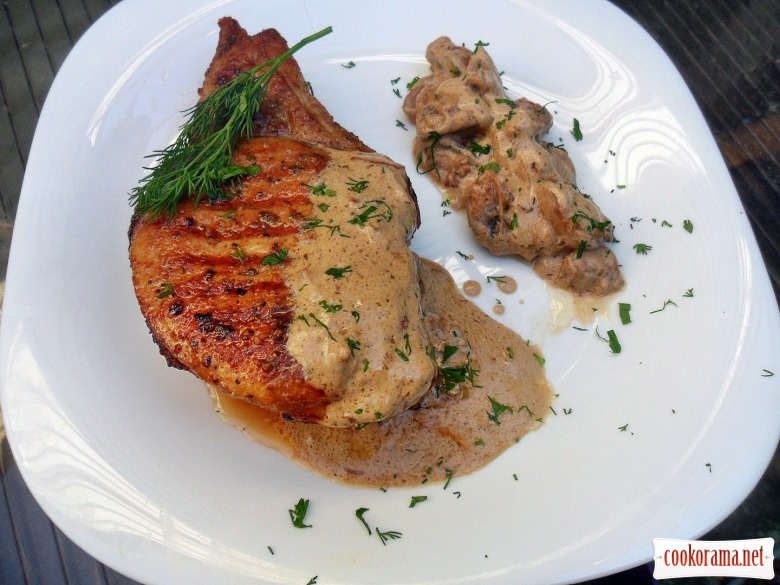 Preparation
Dilute in water dry mixture of demi glas by Knorr — 1 tbsp, to get thick mass.
Was the steak, dry it with paper towel, add salt (I used a seasoning for grilling) and pepper.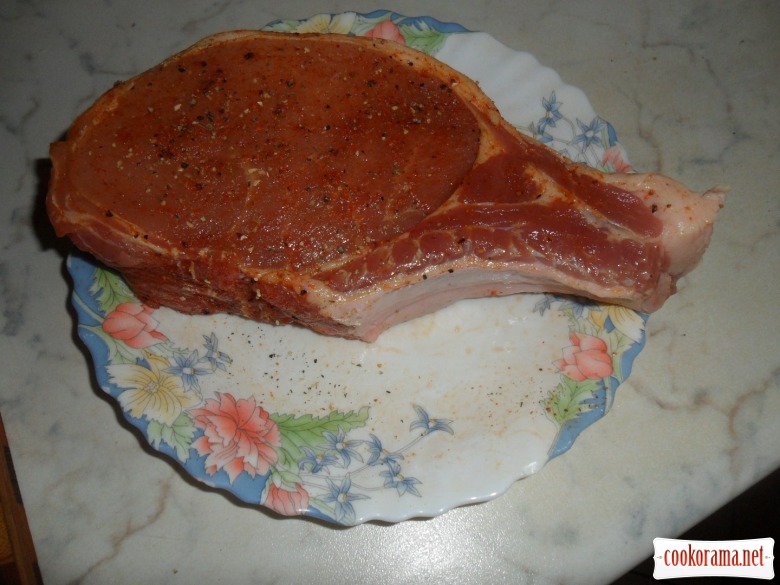 Leave it to stay for an hour or more. Cut the mushrooms in quarters,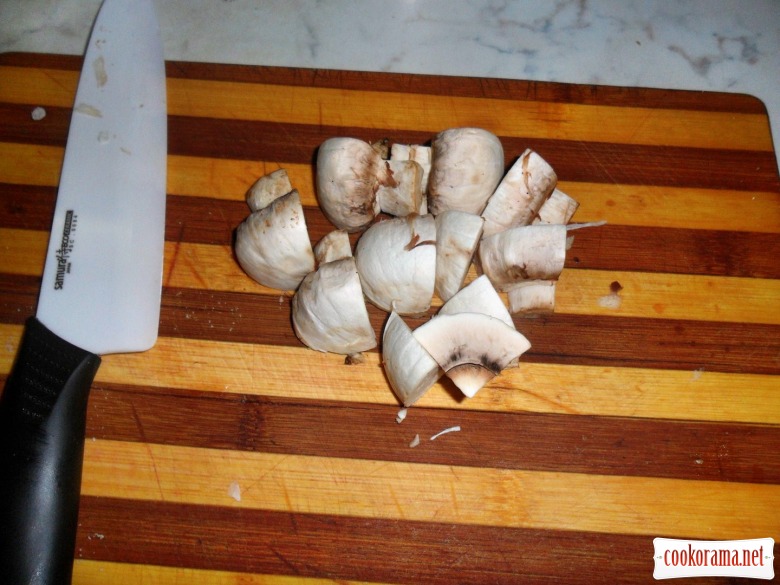 Fry them in mixture of oil and butter, add onion, in a few minutes wine, let it evaporate for 5 min. Aftet that add cream,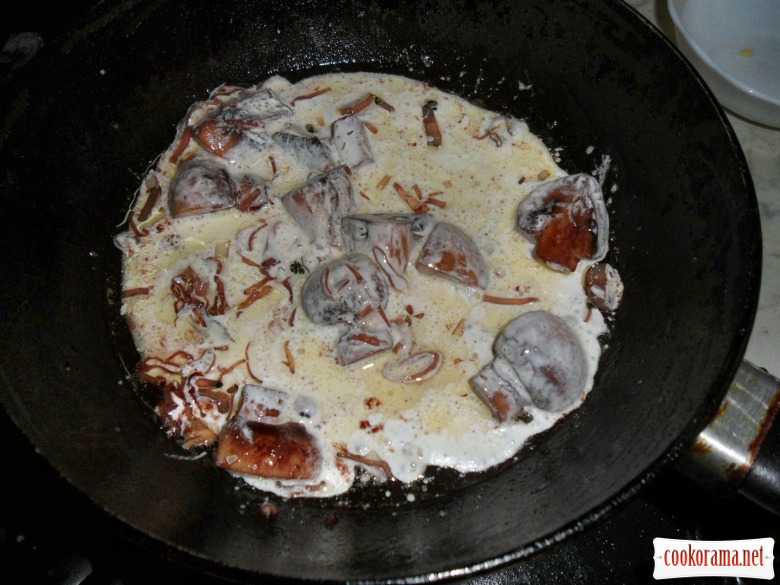 and in a minute sauce demi glas.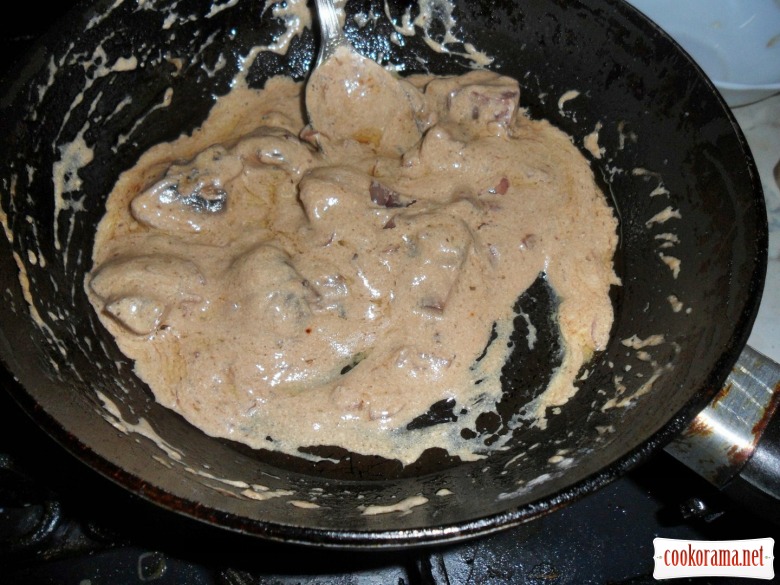 Sauce is ready. Fry steak on grill pan, on the average heat, for 5 min from each side.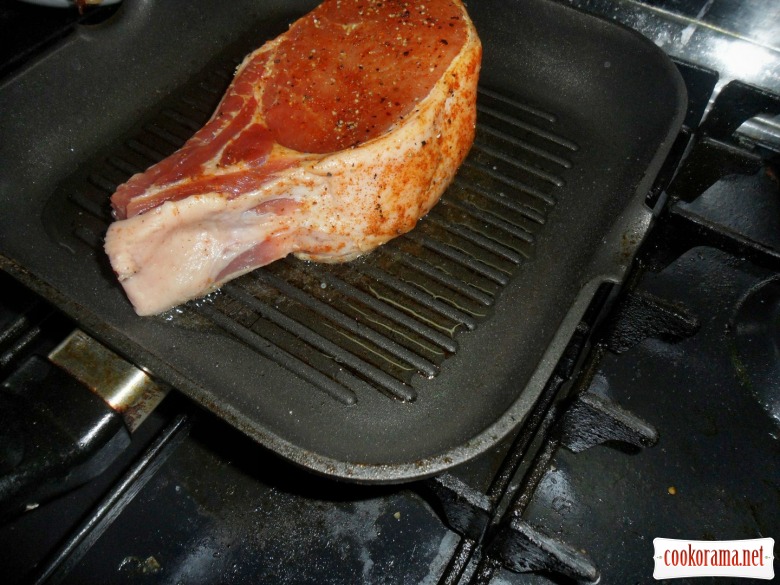 Then put in the oven at 180 C, for 20 min on convection mode. Pay attention, that I had large piece, if yours will be smaller, of course you should reduce the preparation time, because it might be juicy inside, but without blood.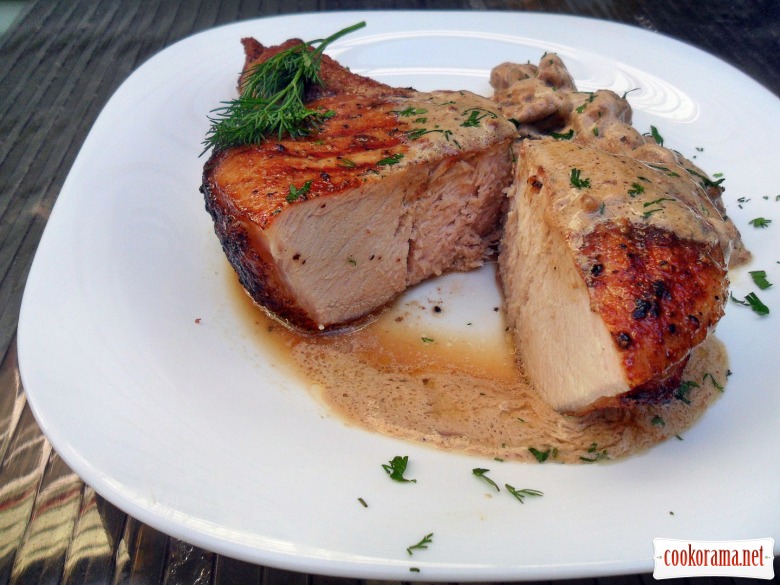 Spread ready steak on the plate, put near mushrooms.
Pour steak with sauce, decorate with greens.
Bon Appetite!
Top of recipe "Steak from pork loin on the bone and cream sauce with demi glas"
605

31 October 2012, 15:07