Pepper Steak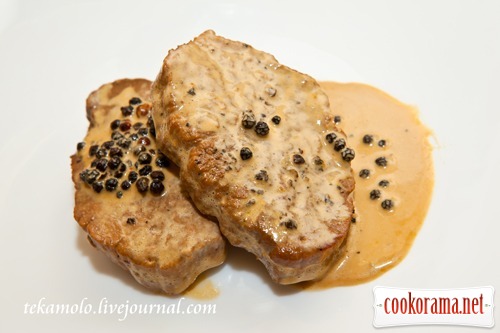 Ingridients
80 g.
40 g.
200 g.
50 g.
20 g.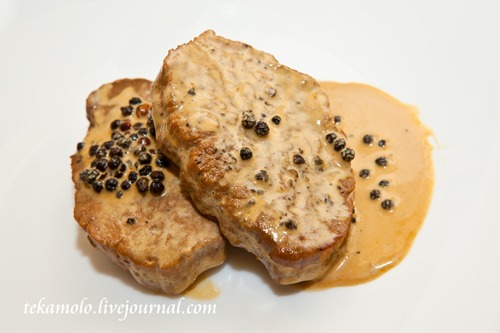 Preparation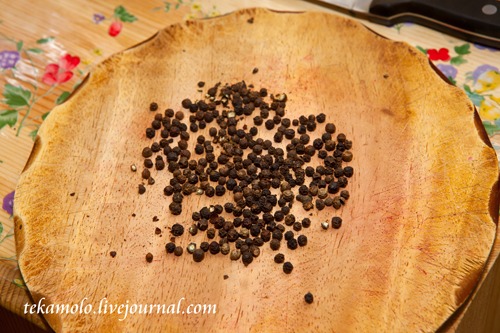 Let`s start with pepper. Put it on the board and press a little. Seeds should open.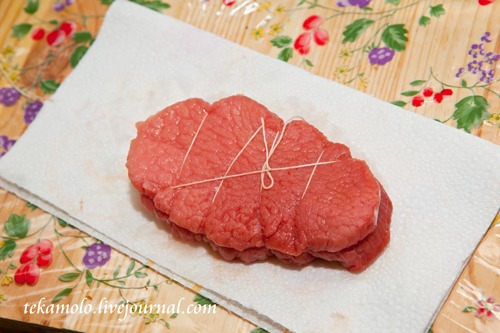 Steak can be tied up with string, but this does not necessarily. Meat should be not very fat, because will fry it with butter. Cholesterol will abound).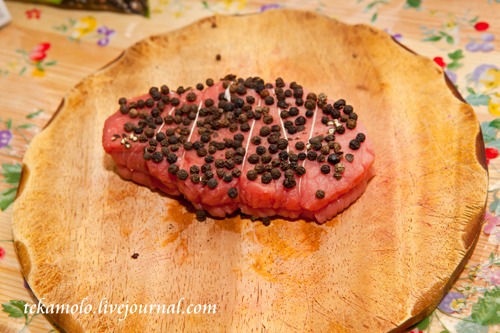 Roll steaks in pepper. Pepper should stick to each side.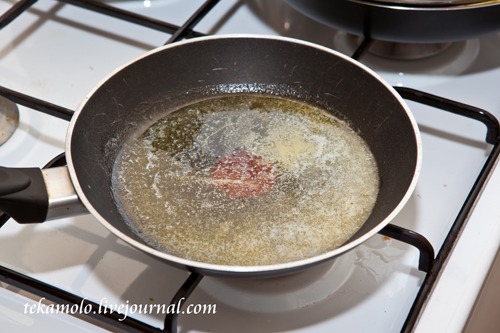 Melt the butter on the pan. Take more butter, we`ll need it later.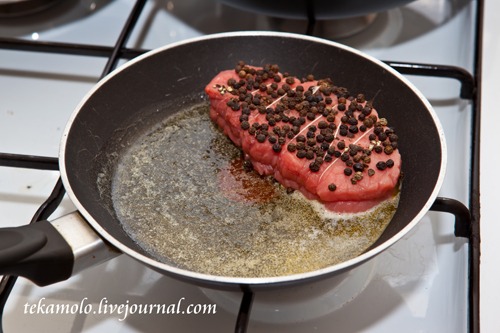 And fry steaks (with pepper) in this butter. Periodically turn over.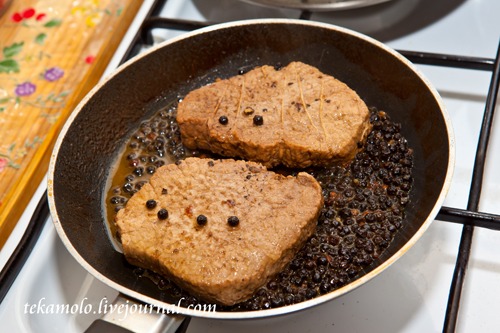 No need to fry to a crisp. Leave it a bit pale.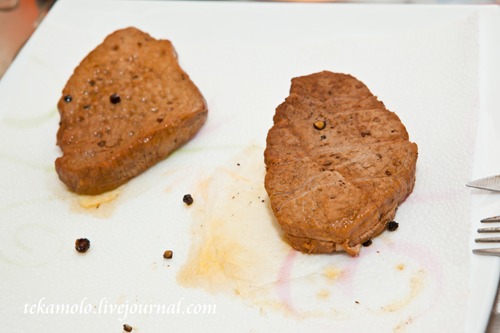 Put the meat on a paper towel, to stack the fat. After frying leave it for 5 min.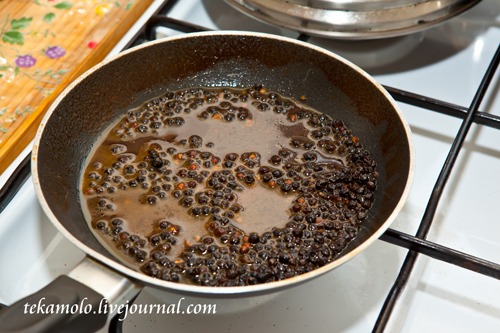 Meanwhile that`s what we have in pan. Pepper and butter.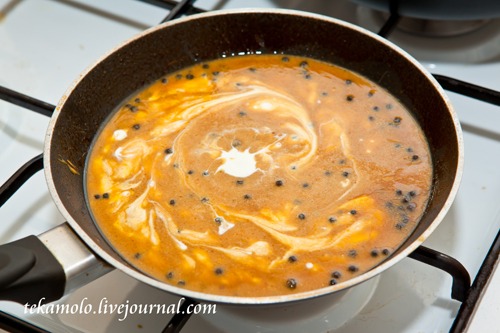 Add there cognac, cream and mustard.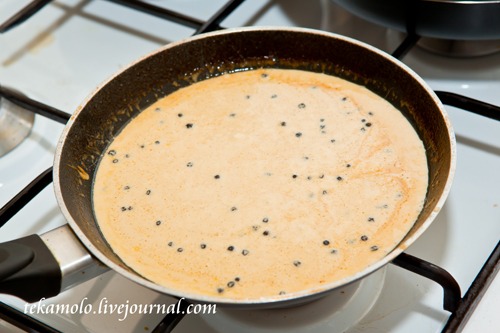 Mix well and put on the heat. It takes near 5-7 min.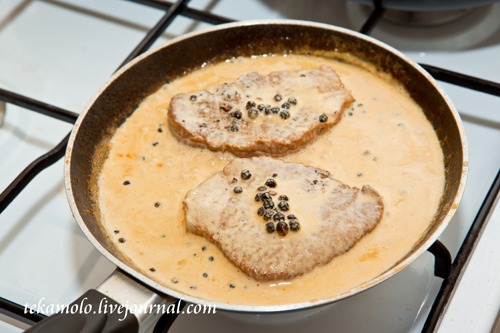 And the last step. Meat is already cooled a little, so put it in a sauce for a few minutes, to heat it.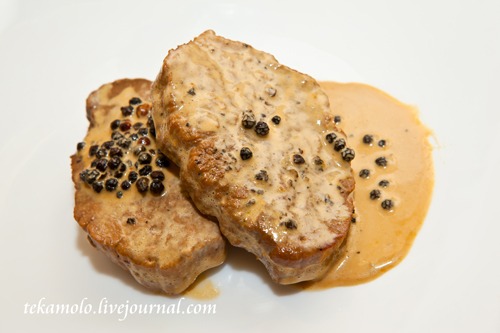 And you can eat it. Bon Appetite)