Pork loin in cranberry-orange sauce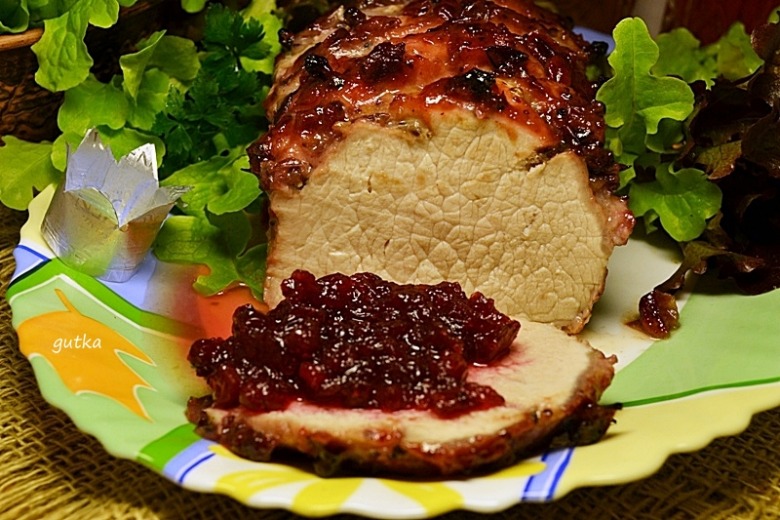 Ingridients
Sauce
1 kg
Ingridients
300 g.
100 g.
115 g.
15 g.
Also
Always on a festive table bake in the oven pork loin, favorite applications to baked pork in our family are — apples or cranberries. Today, prepared for the competition «My crown dish» with cranberries, this dish — a real treat, excellent flavor, succulent meat, flavorful, and with sweet and sour sauce simply unbeatable. Ahead New Year and Christmas holidays, perhaps recipe will be useful to someone. So let`s do it.

Preparation
At first prepare sauce:
— pour cranberries in saucepan or pan with thick bottom, add fresh juice, sugar and stirring bring to boil.
Boil for 20 min. I mash half of the berries. When sauce get thick remove from heat. I also add few spoons of honey.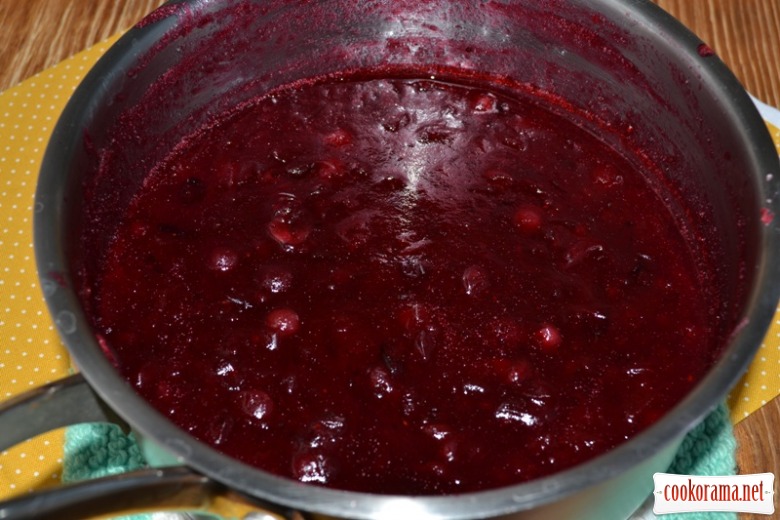 Wash pork loin, dry with paper towel, make along cuts, with 5 mm deep. And rub well with salt and pepper.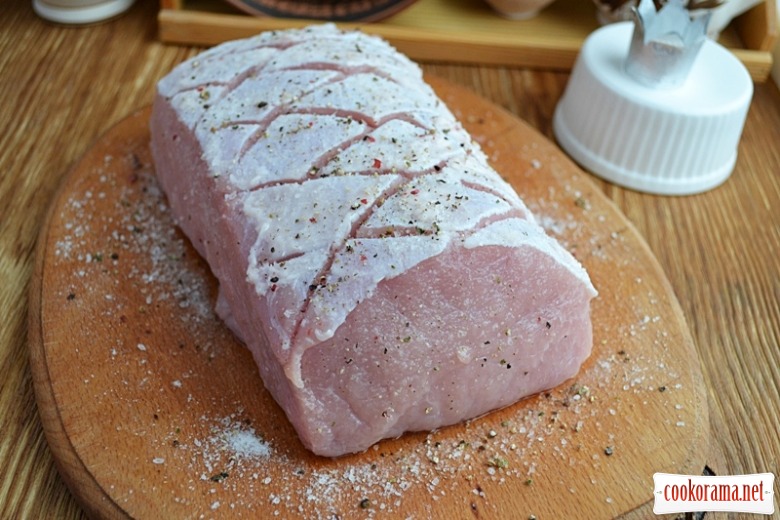 Pour with part of sauce (about 1/3, add to this part of sauce 1 tbsp of olive oil, for a golden crisp) and let it stay for 20-25 min.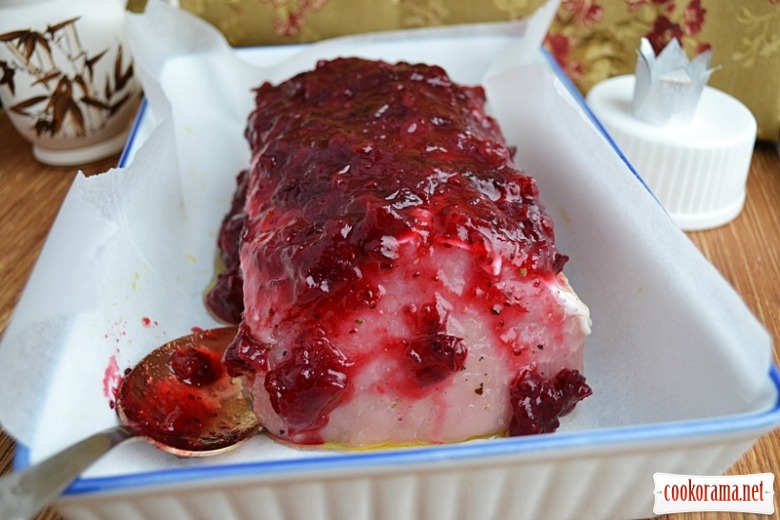 Spread meat in baking form, covered with an oiled baking paper, in rhombuses insert bud carnation (I do it with the help of toothpicks).
Put meat in the oven at 190℃. Bake till readiness, first 20-25 min cover meat with foil, then remove it, from time to time pour meat with produced juice (bake for 60 min).
Spread ready meat on plate and serve with rest of sauce. Bon Appetite!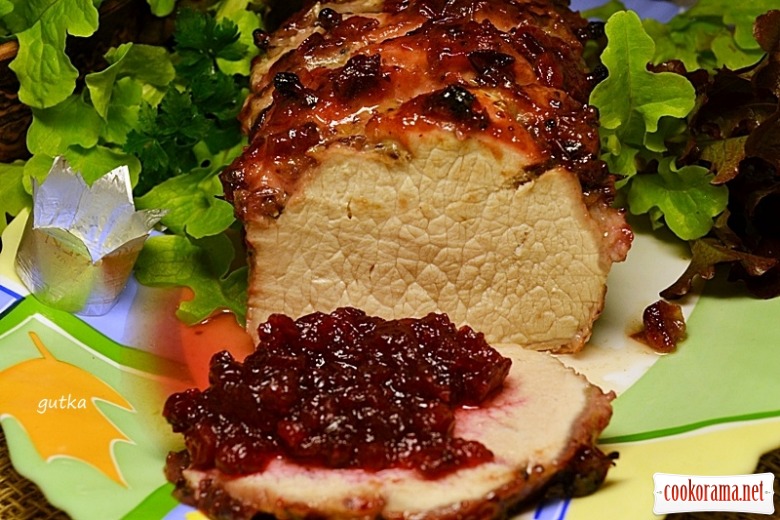 I started to cook when it was sunny, and in afternoon, it was dark and rainy… so I made photo using lamp, sorry for colors — because meat actually very colorful.