Nests from mince and tomatoes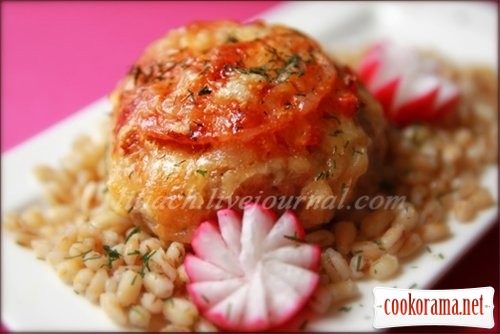 Ingridients
500 g.
1 шт.
1 шт.
2 шт.
200 g.
4 шт.
50 g.
Very tasty, juicy «nests»!)


Preparation
Pour bread with warm water, then squeeze it.
Finely chop onion.
Knead in bowl meat mince, egg, bread, onion.
Season with dried herbs and paprika.
Grate cheese and mix half with mince.
Salt and pepper all.
Divide mince in 8 parts, spread them on oiled baking sheet (better in form).
In the center of each cake make a small indentation and put in it chopped tomatoes.
Put for 10 min in well heated oven (200℃). Then pull out, top with rest of cheese.
Slice 1 tomato and cover each «nest» from mince with slice.
Put in the oven for another 10 min.