Cutlets "Babies"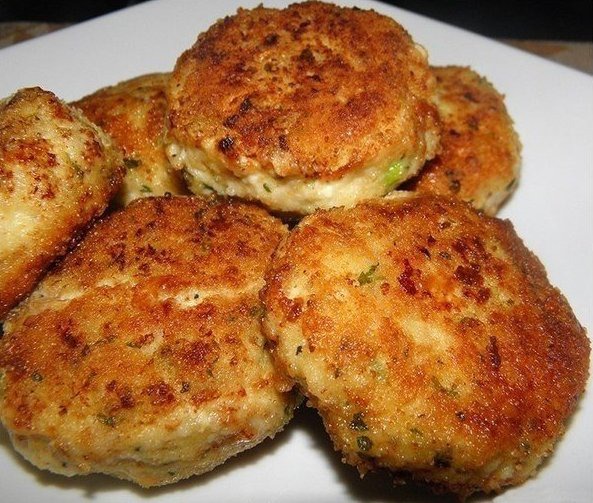 Ingridients
1 kg
3 шт.
1 bunch
1 bunch
1 шт.
3 spoon
2 шт.
Cutlets «Babies»

Very quick and tasty cutlets.
Cutlets turn out very tender and juicy.


Preparation

1. Grind fillet in meat grinder, cheeses, greens and garlic with green onion.
2. Stir all well.
3. Add raw eggs, mayonnaise or sour cream, salt, pepper.
4. Then form small cutlets, roll in crumbs – and fry.
5. If desired green onion can be replaced by usual one, and also add greens — dill, basil etc.

Bon Appetite!