Christmas baked rulka in a honey-mustard glaze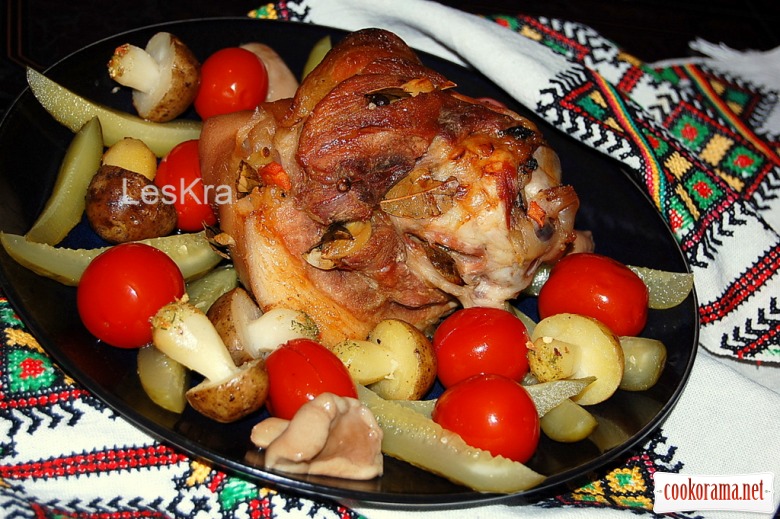 Ingridients
Ingridients
1,2 kg
2 шт.
2 шт.
Glaze
50 g.
20 g.
20 g.
Garnish
12 шт.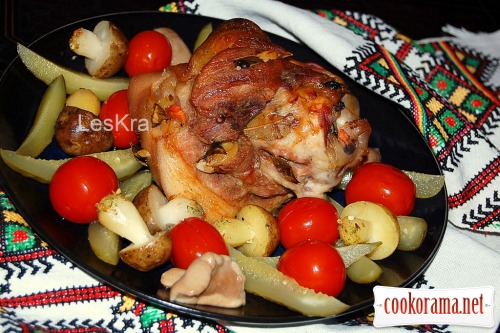 Delicious spicy rulka is so appropriate at the Christmas table, surrounded with slightly salted cucumbers and pickled tomatoes. And also — potato mushrooms. Your guests should like it.

Preparation
Wash the rulka well, clean the skin. Pour with water, add peeled and cut in a half onion, carrot, pepper, salt, bay leaf. Cook for 1 hour.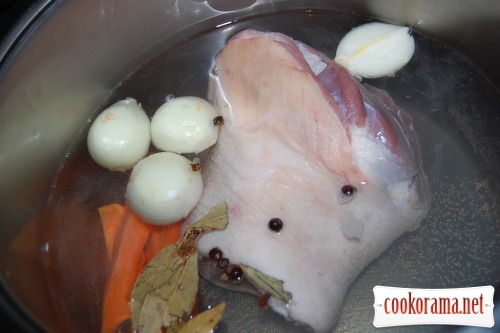 From boiled potatoes in their jackets cut out mushrooms.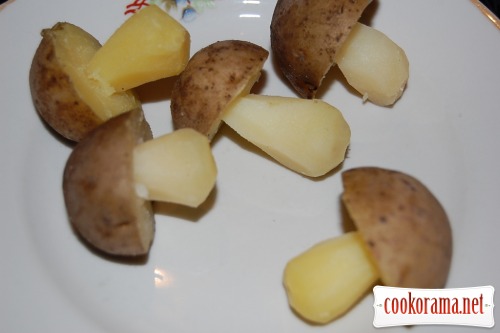 Fry them a little in the oil- this will give them good gloss and taste. Deep roots of these mushrooms in spicy herbs — to simulate «moss».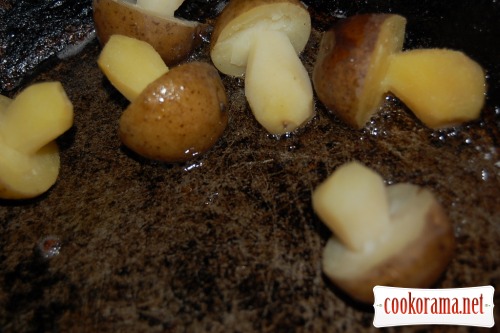 For rulka`s stuffing we take- garlic, carrot, pepper and bay.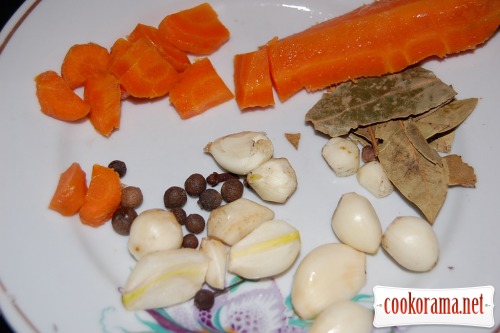 Cut boiled rulka in 10-12 places and in each cut put a piece of carrot, garlic, bay leaf and pepper.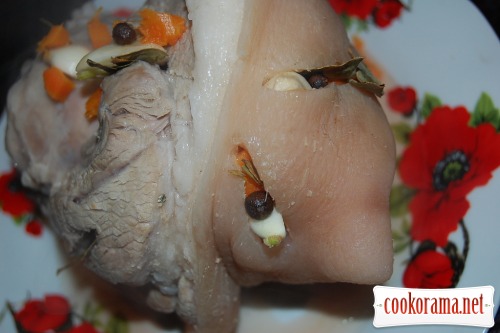 Add salt, pepper and place in oven bag. Bake for 1 hour at 200℃.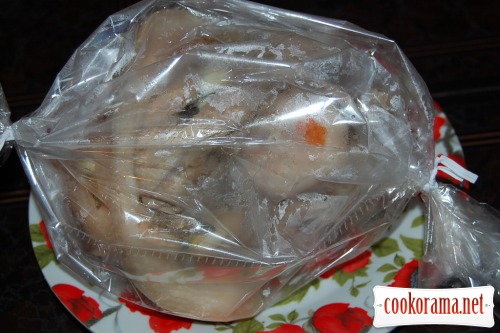 Meanwhile make a glaze: mix honey, soy sauce, mustard.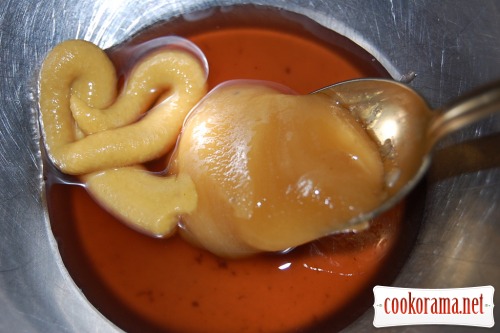 After hour of baking grease rulka with glaze and bake without oven bag for another 15 min.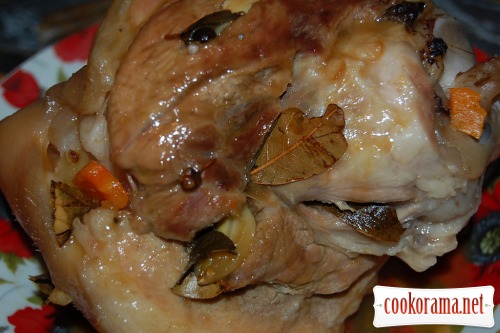 That`s what a beautiful rulka you`ll have after all.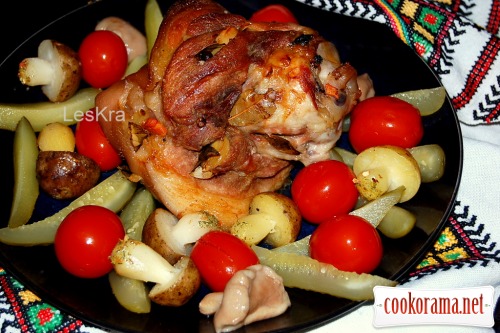 And a piece. Bon Appetite!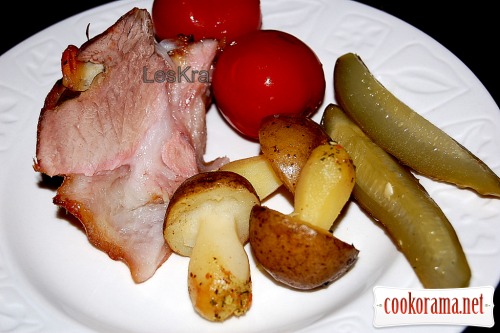 Top of recipe "Christmas baked rulka in a honey-mustard glaze"