Rulka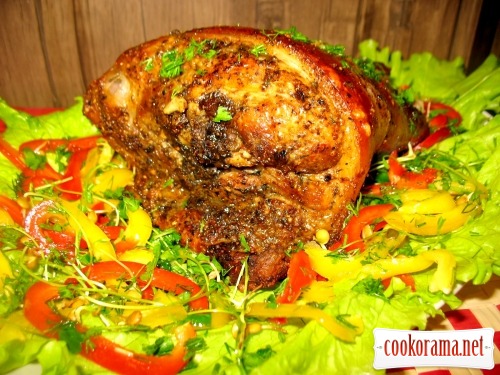 Ingridients
Preparation
Rulka— part of the pork leg (raw or smoked), adjacent to the knee joint; pork shank.
I rub it with spices for meat and garlic for night.
Wrap it in foil and put on baking sheet, add water in baking sheet. At 200℃ for 1,5 hour. Then remove foil and bake for another 15-20 min from each side.
After preparation meat should always rest, stand at least for 20 min, it becomes even juicier!!!)
I served with a salad of sprouted lentils.
And also who want to add buckwheat in plates.