Chicken envelopes with cheese and tomatoes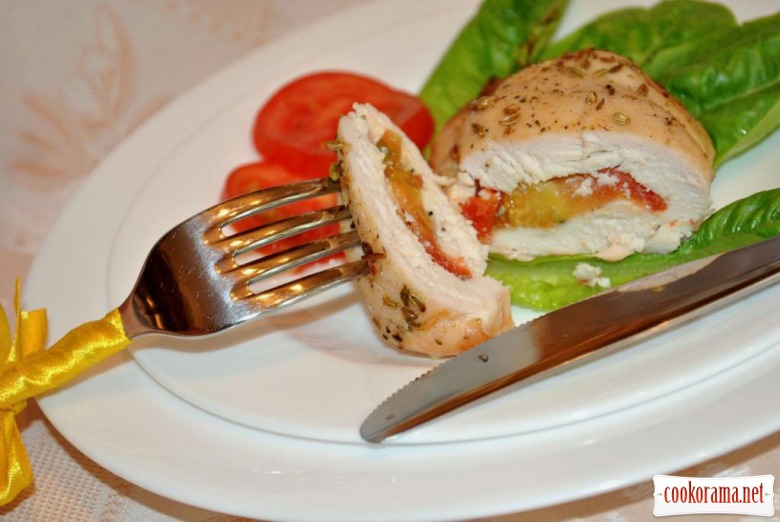 Ingridients
1 шт.
1-2
1
2-3 шт.

mozzarella cheese (pieces)

2 шт.
4 шт.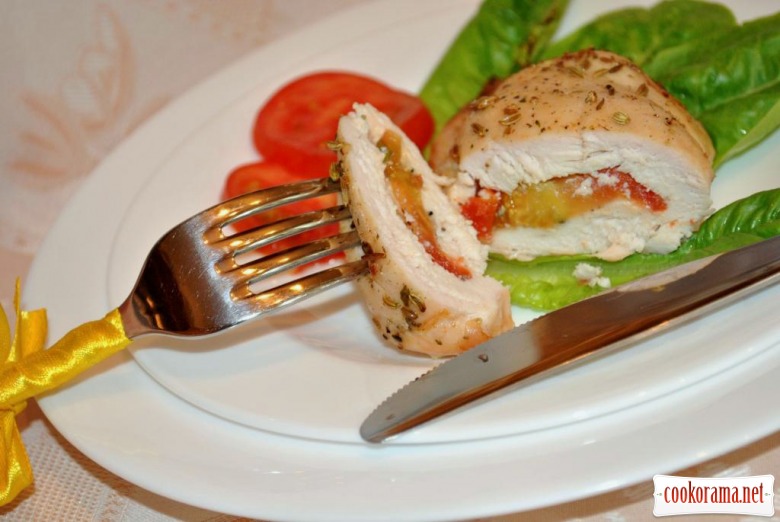 Quick, easy, tasty. It goes well with any garnish. A great dish for family dinner.

Preparation
Wash chicken fillet, dry with paper towels. Cut along, to get careful «pocket». Salt, pepper, sprinkle with fragrant herbs, rub with mixture from all sides and inside.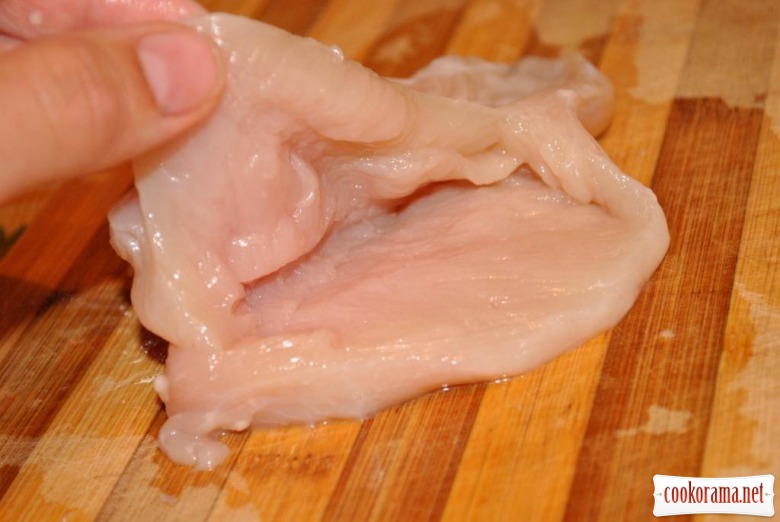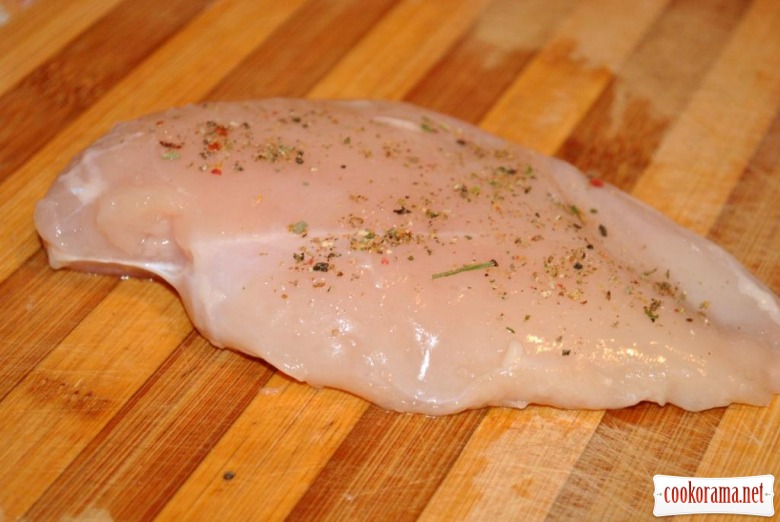 Slice tomato, cut cheese in small pieces. Put in chicken fillet «pocket» 2-3 tomato slices, top with 2-3 pieces of cheese. Between cheese and tomato you can put more and 1-2 basil leaves. «Sew» edges of «pocket» with toothpicks.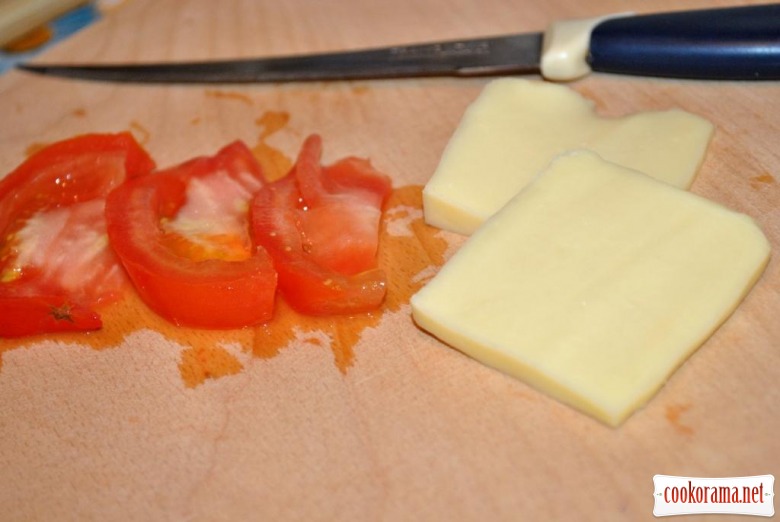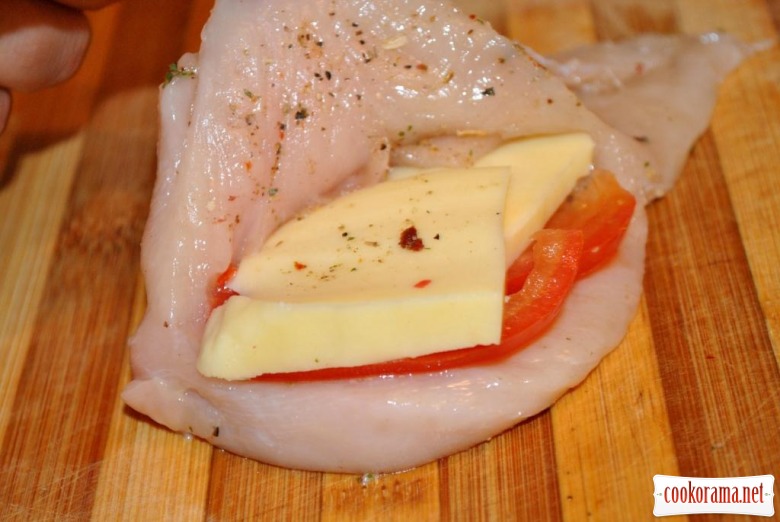 Sprinkle foil with olive oil, spread fillet. Top with fennel seeds for flavor and sprinkle with olive oil. Wrap fillet in foil. Bake in heated at 200℃ oven for 20 min. Unfold foil and leave in the oven for 5 min to get brown crust.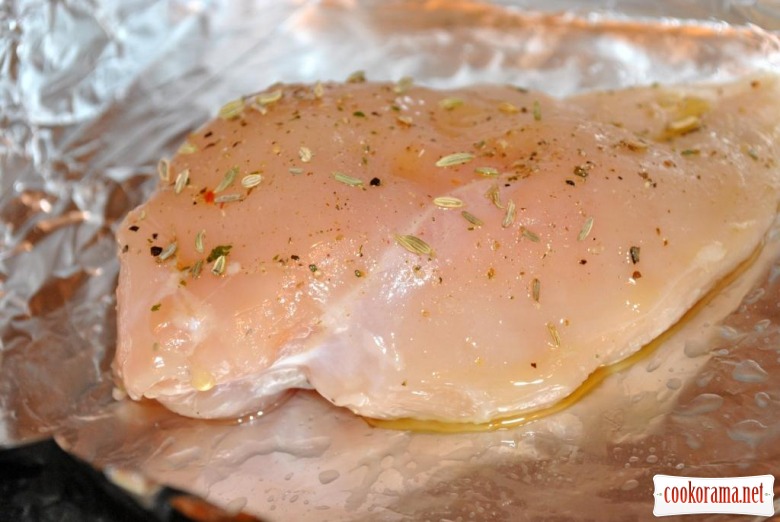 Bon Appetite!