Salad with chicken fillet and grapefruit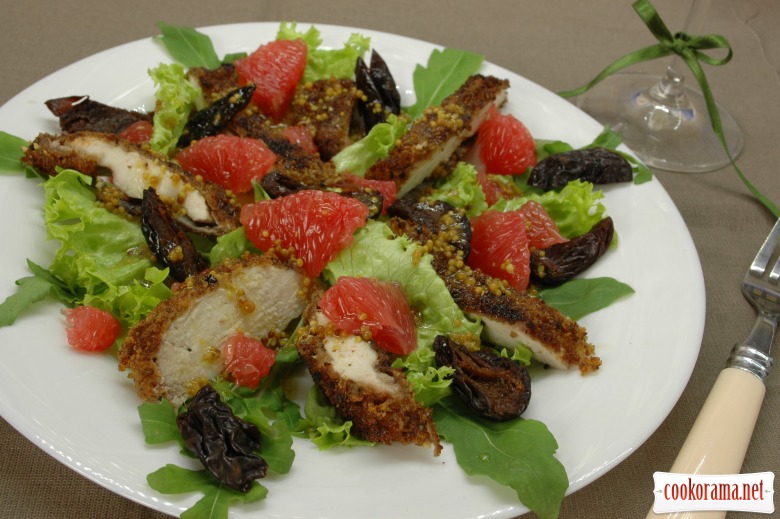 Ingridients
150 g.
1 шт.
7 шт.
70 g.
5 шт.
20 g.
20 g.
20 g.
2 g.
30 g.
1 шт.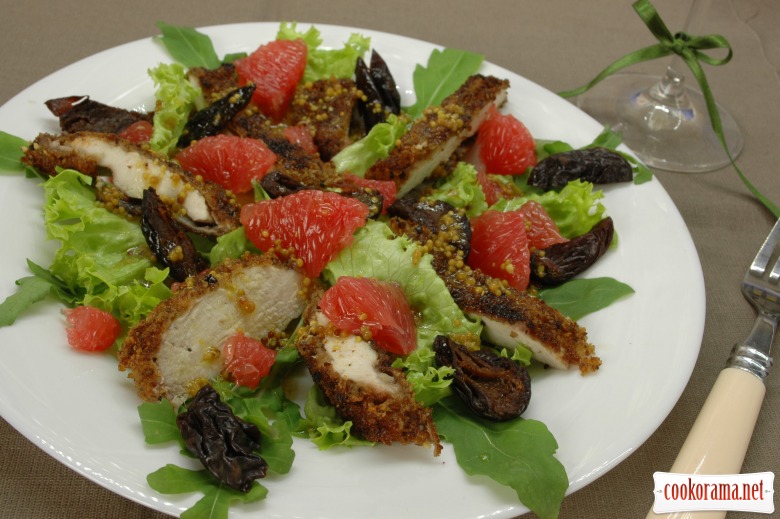 This salad will please both meat-eaters and lovers of fruits and greens. Сhicken fillet is triple breaded, roasted on a grill pan and brought to readiness in the oven. Already in this form, meat can go as a separate dish. For salad was used the third part of cooked chicken.

Preparation
Prepare breading: for this you need to combine a handful of rusks or just the yesterday dried bread, not much of walnuts, citrus zest, fresh or dried. Grind in a blender into a homogeneous mixture.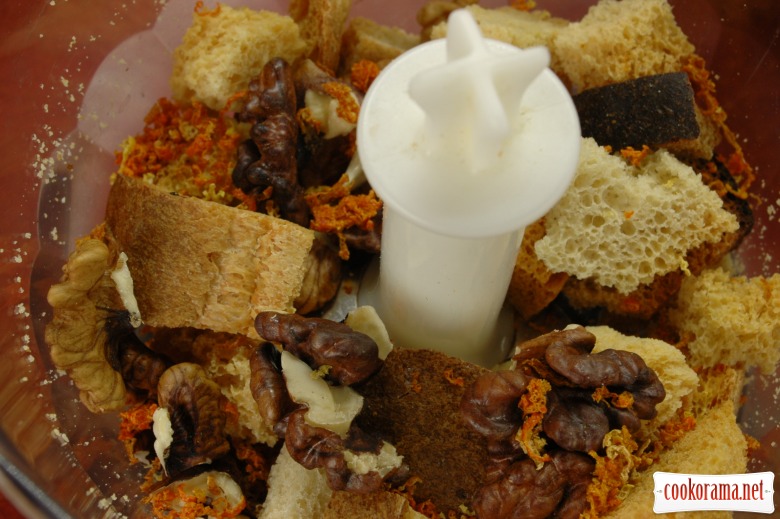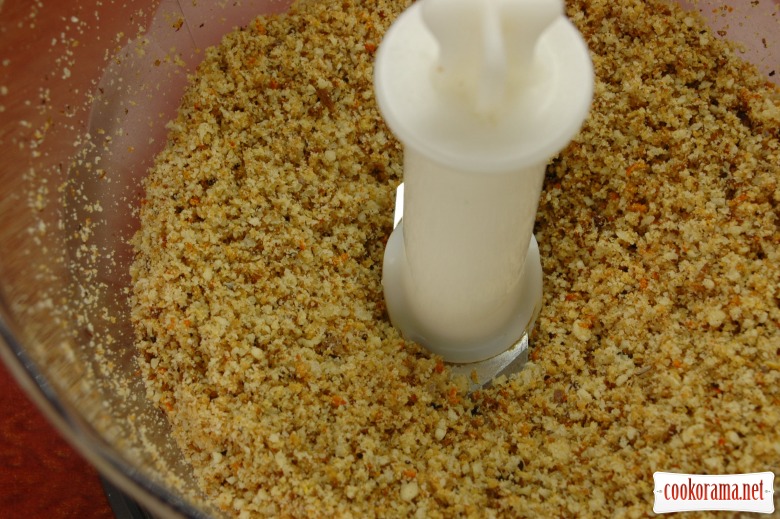 To cook the chicken fillet it is necessary to wash it, dry and cut lengthwise into 2-3 pieces. If you'll beat off each part, wrapped in foil, then for all further actions will have an excellent chicken steaks. I did't, because goal was to get massive pieces of meat, more thick.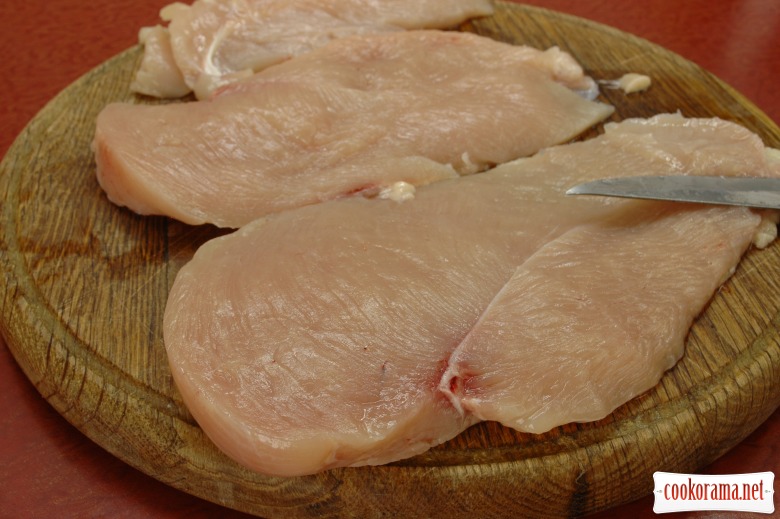 Salt and pepper sliced ​​fillet both sides. Bread each piece of meat in flour first.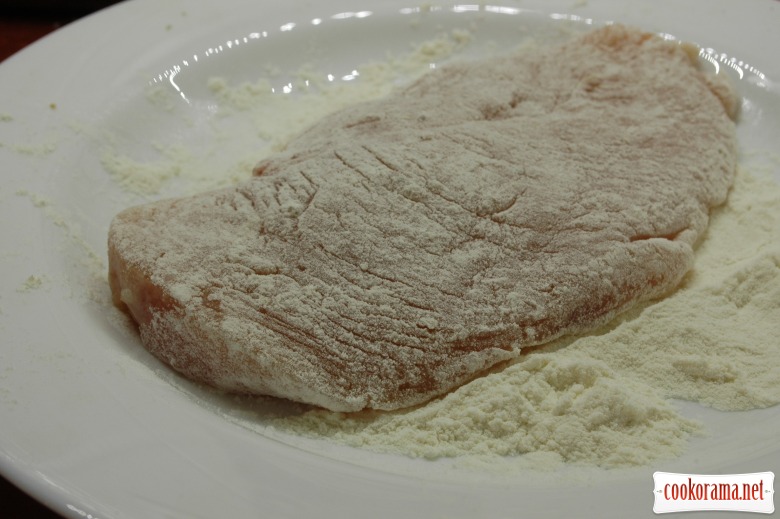 Then dip the meat in lightly beaten egg. And bread in rusks, nuts and zest.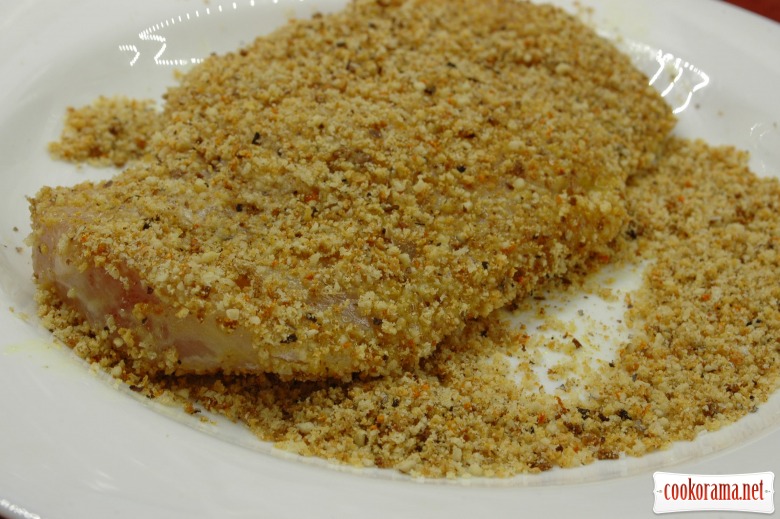 Fry in a well-heated pan with vegetable oil. Fry until ruddy color. Then put chicken fillet in a baking dish and put in the oven for 10-15 minutes at 160-170℃. Take out. Leave to cool.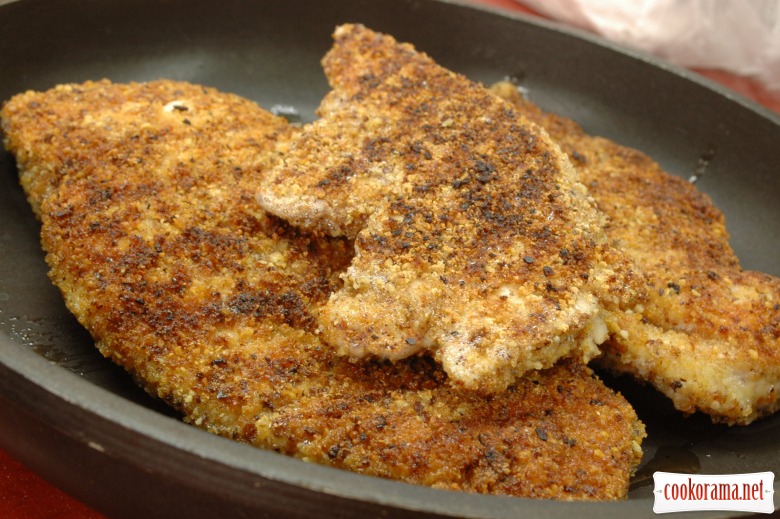 Meanwhile, peel the grapefruit and release pulp from the white pith.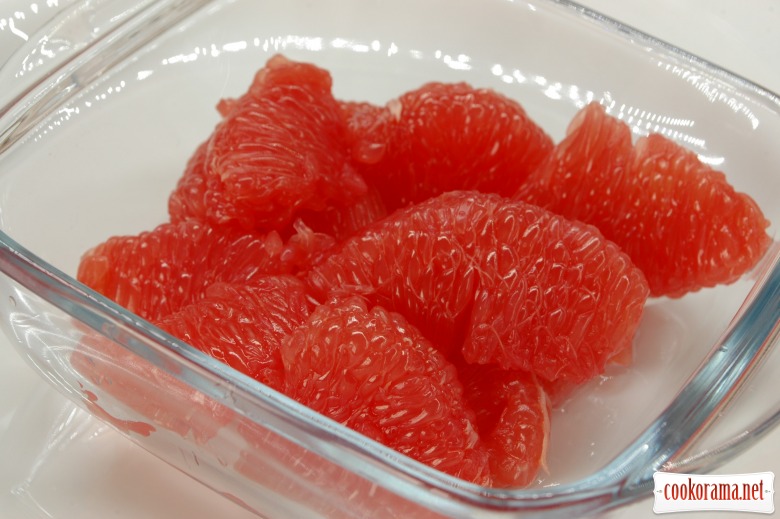 Lay clean leaves of arugula and salad leaves on a dish.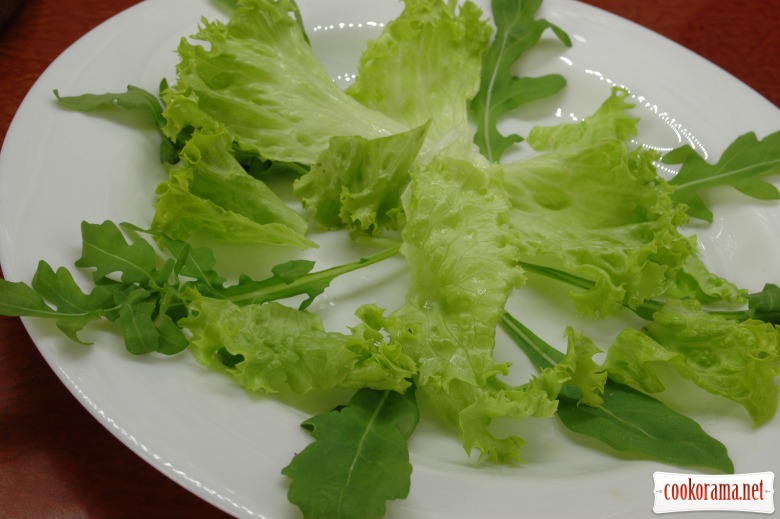 Prepare dressing, combining olive oil, mustard with grains and lemon juice.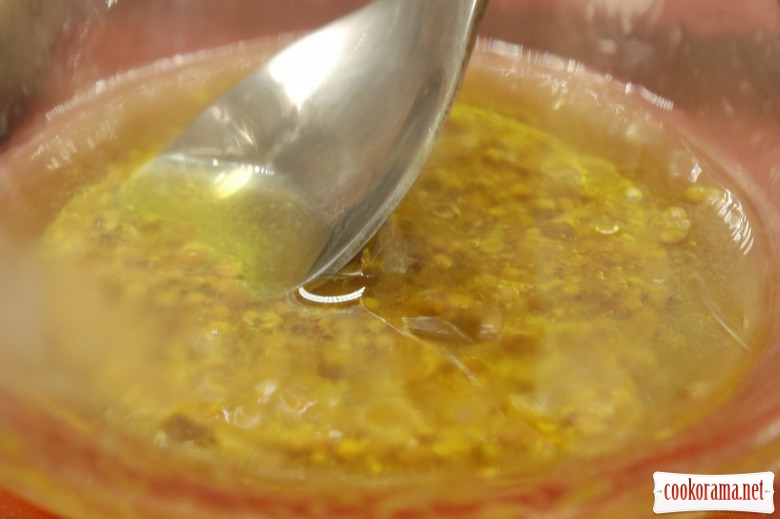 Slice chicken fillet crosswise. Cut into 2-4 parts well washed and scalded with boiling water prunes.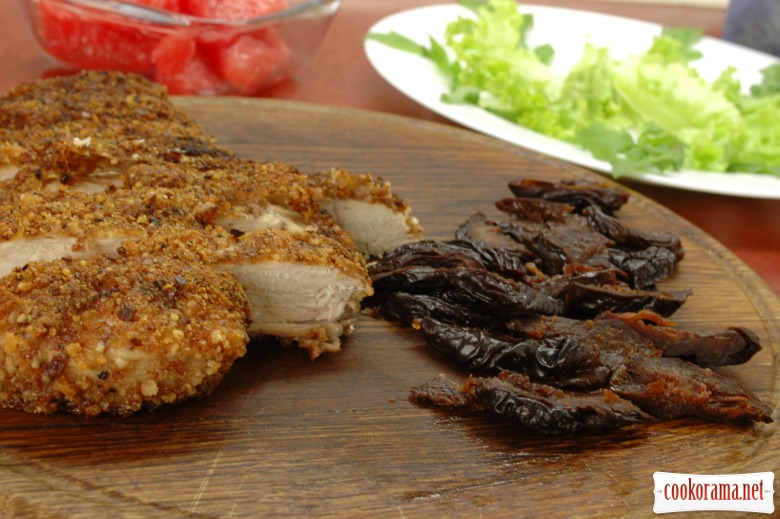 Put meat on the green layer, then prunes and grapefruit. Pour with dressing.
That's all!)))
Salad is ready!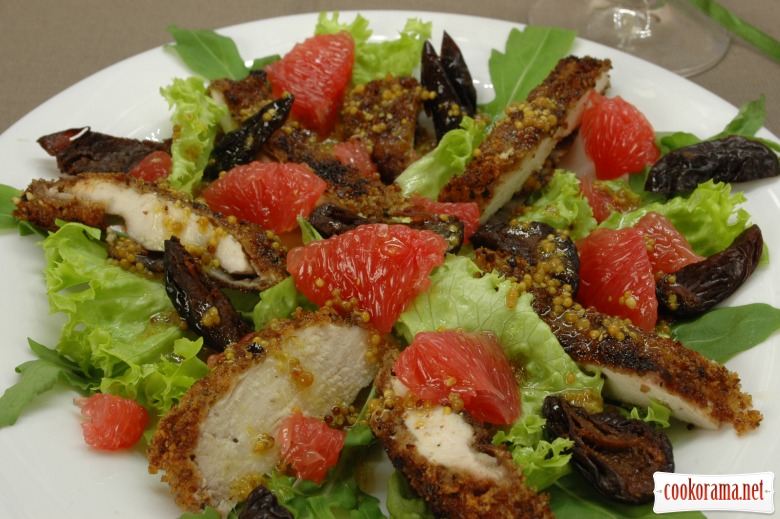 595

28 November 2012, 20:04