Rabbit stewed with vegetables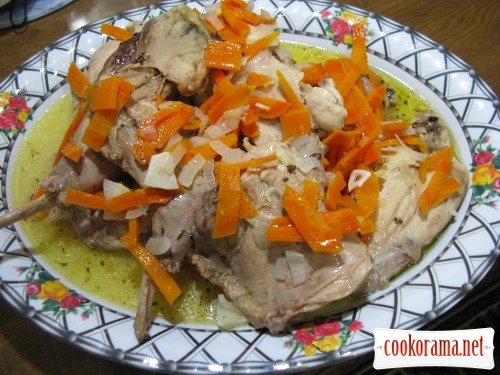 Ingridients
1,5-2 kg
1-2 шт.
1-2 шт.
2 шт.
200 ml
Preparation
Wash rabbit well.
Cut in portion pieces.
Fry in oil from all sides. Fry not till readiness, just a bit.
Spread in big pan or saucepan and pour with water.
Bring to boil and cook on medium heat till semi readiness.
Chop onion and carrot as you wish and add to rabbit, mix and cook for 5 min.
Add sour cream, garlic (if you wish), spices and herbs.
Mix and cook covered with lid till complete readiness.
Bon Appetite