HAM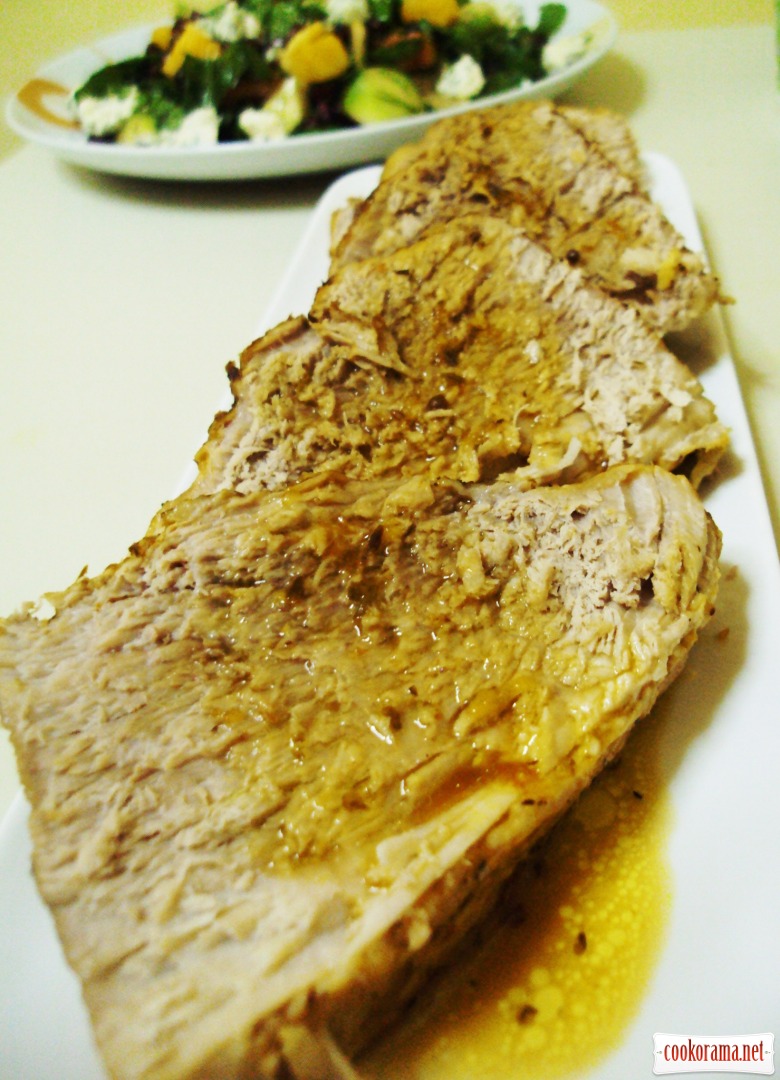 Ingridients
1,5 kg
5 g.
15 g.
50 g.
10 g.
100 g.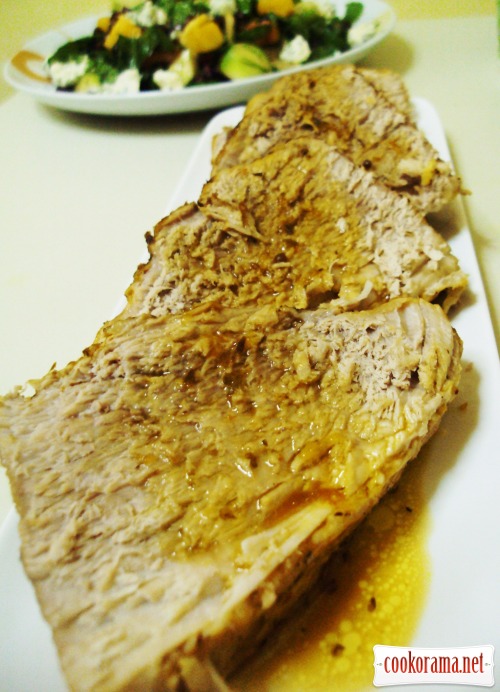 I like to cook the meat in one piece (exactly the back part- the meat is not fatty, juicy). Without unnecessary troubles get a very tasty dish. And can be served hot and cold.
And so can cook pork, and beef also will be good.
You can easily experiment with the ingredients for the marinade. As with the liquid, added during cooking (whether wine, beer, juice or cognac as in this case).
Try, experiment with it.

Preparation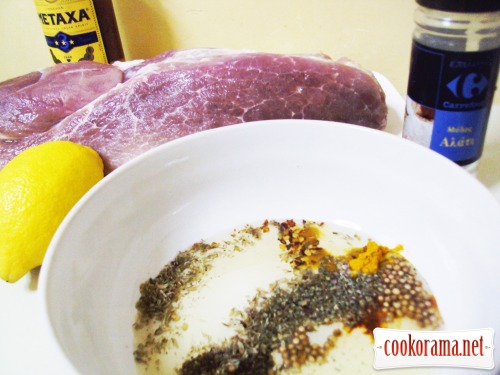 Mix spices and oil in a bowl.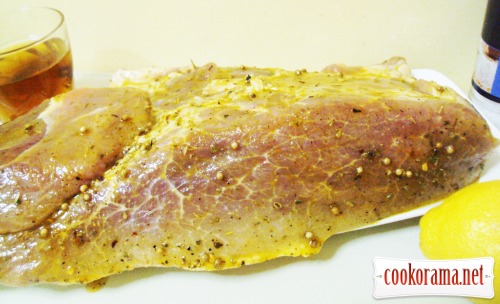 Wash the meat, dry it and grease with oil and spices from all sides. Marinate for 3-4 hours, you can leave it for a night.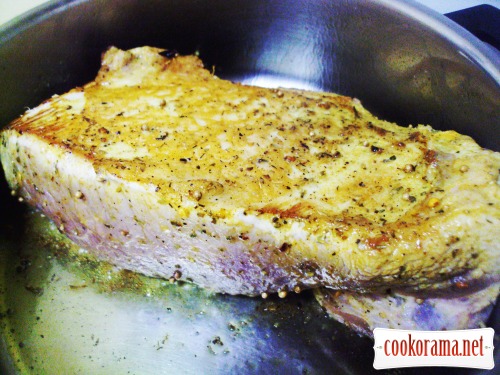 Heat the saucepan on a strong fire (WHITHOUT oil). Put the meat and fry it from all sides till crisp. Baked side can be easily removed from the bottom of the pan.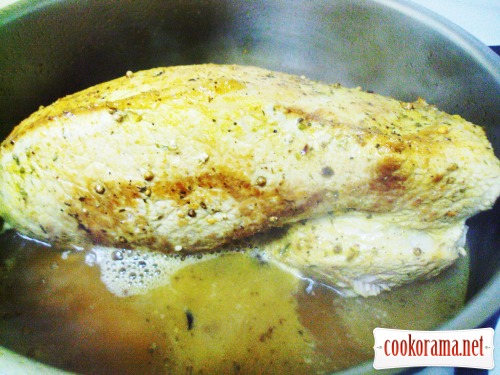 Pour cognac into the saucepan. Cognac should boil on a strongest heat. As soon as the you smell alcohol, add lemon juice and a glass or a glass and a half of HOT water. Reduce the heat to minimum, cover with lid and stew for 1,5-2 hours (from time to time turn the meat, and if necessary, add a little of hot water).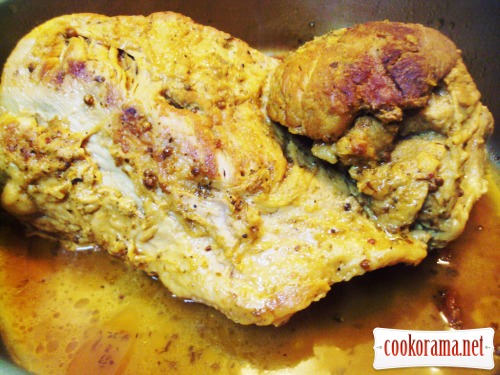 Remove the ready (fork gets easily into the flesh) meat from the stove and put for 10-15 min in a warm place. Cut into portions and serve with your favorite side dish.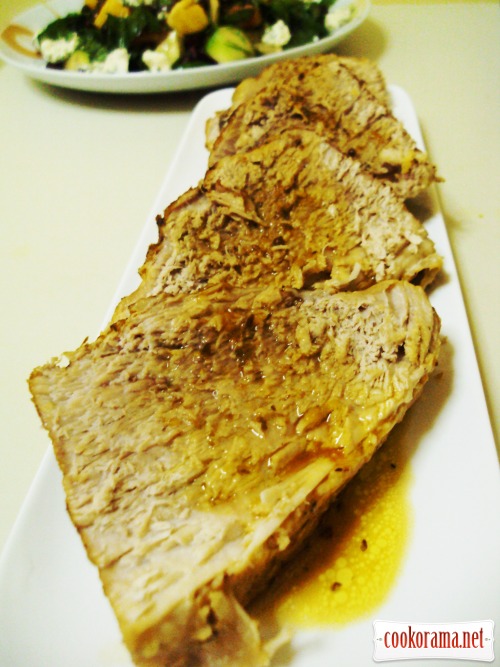 And for me, just with simple salad. Well, with a good glass of wine.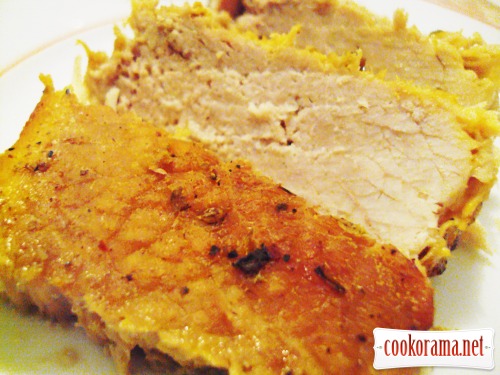 Bon Appetite!