Roasted ham in honey-orange glaze with cloves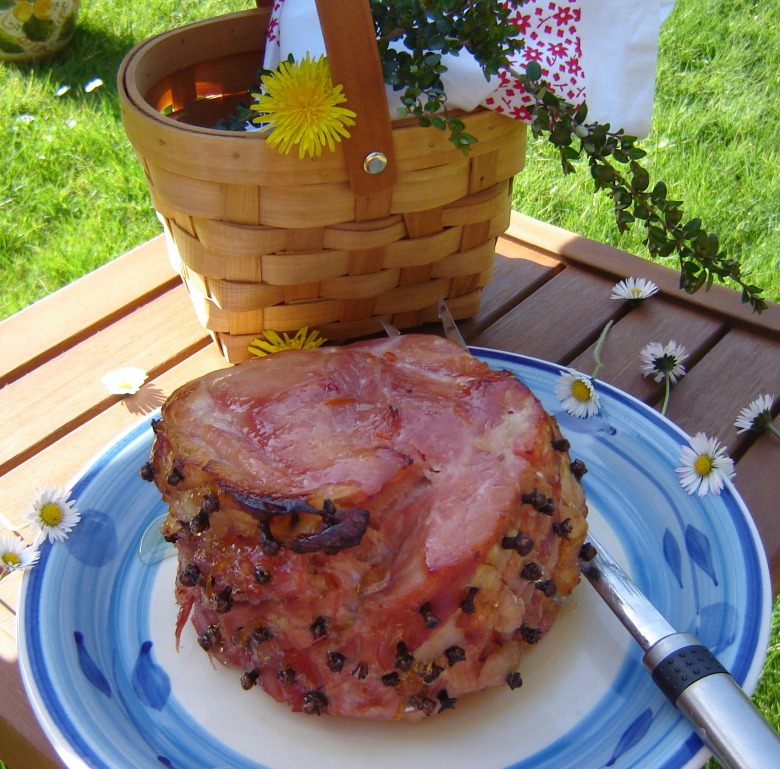 Ingridients
1-2 kg
1 шт.
1 шт.
1 шт.
3-4 шт.
8-10 шт.

orange candied fruit jelly (jam)

2 spoon
2 spoon
1 spoon
1-2 шт.
Very interesting honey-orange glaze with notes of clove.
Traditionally, this ham is served on Christmas holidays (second place after Turkey), but I'm sure it`ll taste great on Easter table. Finished ham tastes hot or cold,for side dish can be served lettuce, red cabbage in wine, baked apples, baked vegetables or mashed potatoes and enjoy it

Preparation
Wash raw meat, put in deep saucepan, add onion, carrot and celery (cut all vegetables in large pieces).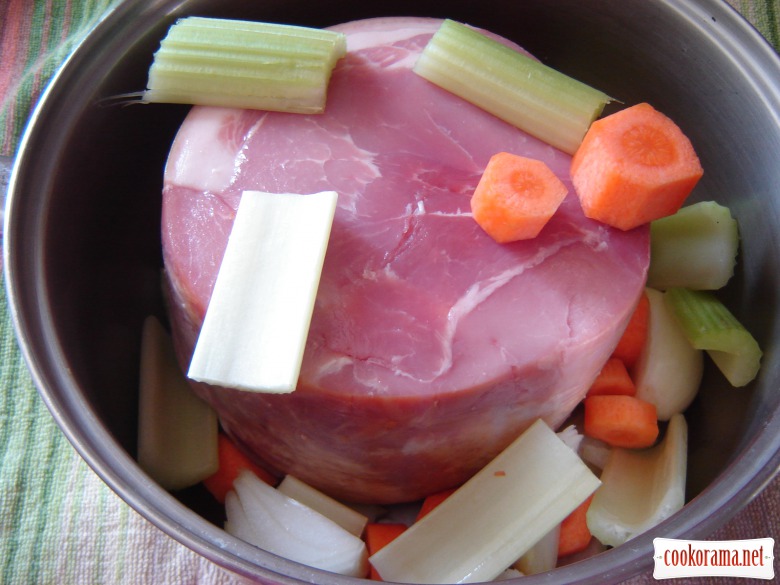 Add pepper, salt and greens to you taste, pour water and bring to boil over small heat (with lid). Pour half of liquid out and add orange juice( better take fresh juicy oranges, than juice from cardboard) and boil over slow heat for 25-45 min, depending on the size and thickness of a piece of meat. Meat, actually, should be almost completely ready.
Drain broth(you can then use for soups or freeze «cubes»).
Mix honey, sugar and orange jam (marmalade).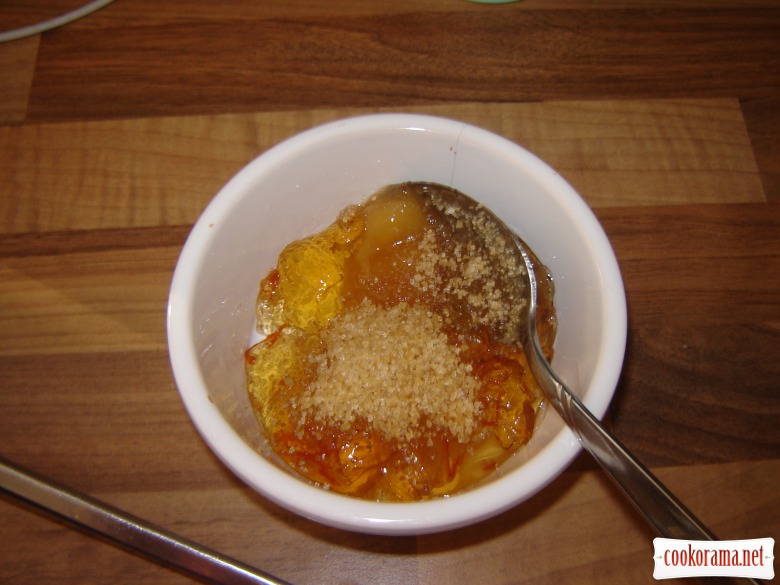 Remove from ham upper skin, leaving lard.
Cut top of ham (lard and a bit deeper) in a diamond configuration («diamond scheme»), press cloves in the middle of each rhombus (diamond) and smear with glaze.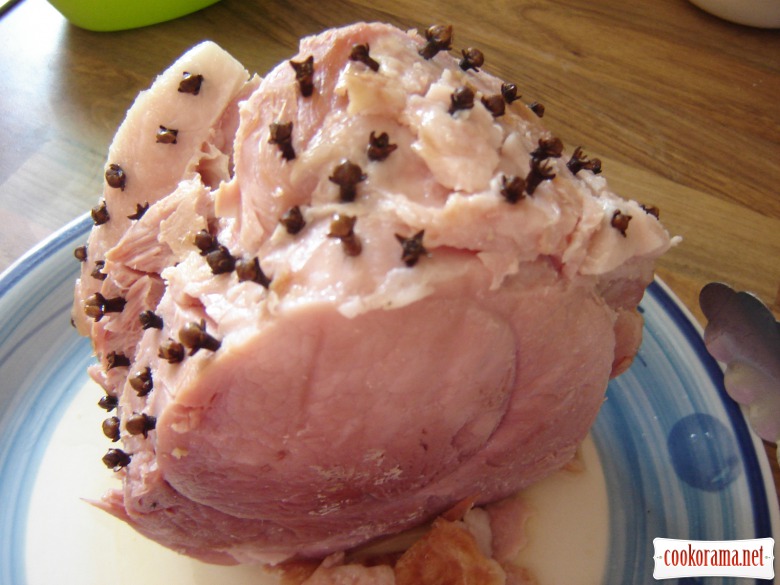 Put ham on foil with cut surface up,and bake in the middle of oven till brown. (I did 15-20 min at 200℃ with convector). Sometimes, depending on the ovenб you should wrap the ham for uniform «color».
Serve as I wrote above, hot or cold.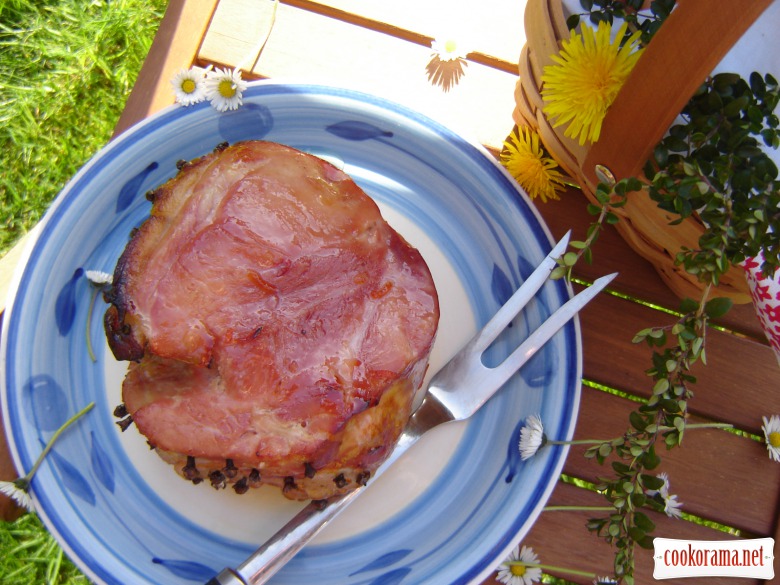 Bon Appetite!!!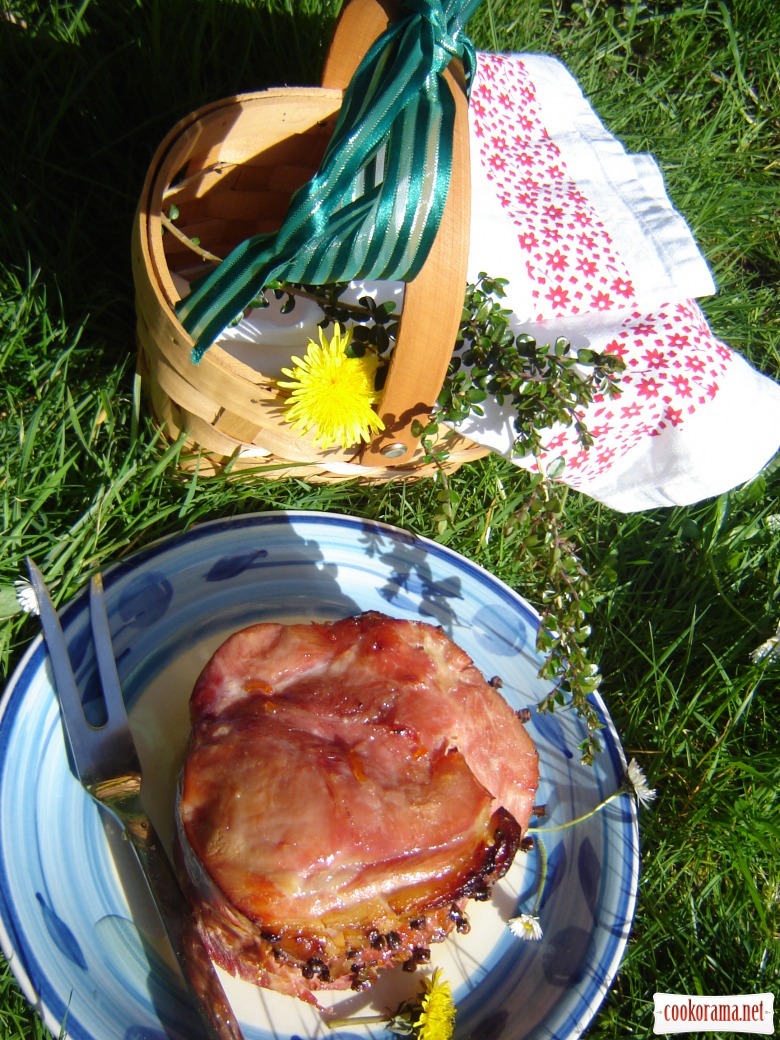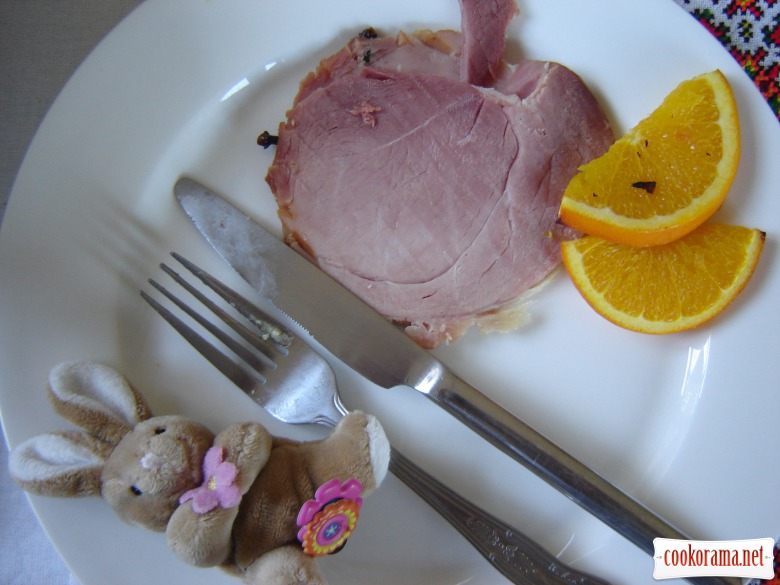 Top of recipe "Roasted ham in honey-orange glaze with cloves"
6585

13 April 2015, 12:04