Omelet taliatelle with cherry tomatoes and capers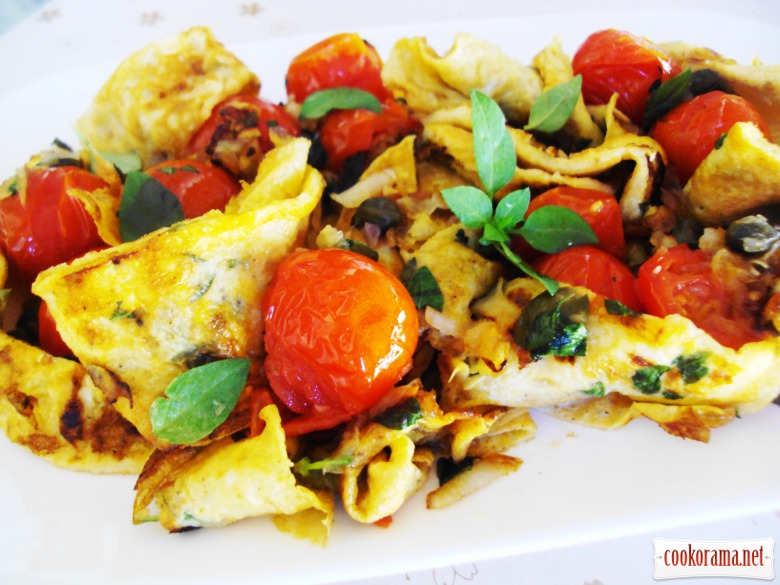 Ingridients
6 шт.
20 g.
250 g.
20 g.
1 шт.
1 шт.
4 шт.
30 g.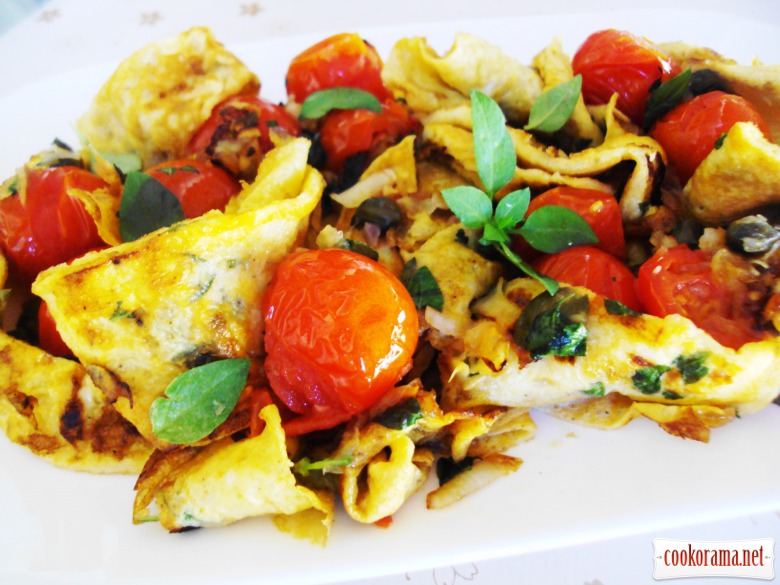 Taliatelle, from Italian verb tagliare – to cut), also mistaken as tagliatelle — kind of noodles, classic Italian pasta from the region of Emilia-Romagna. So, taliatelle – typical pasta from Bologna, so called «face of the city», exactly it, instead of (ital. tagliatelle alla bolognese). One of the varieties of tagliatelle — Pizzoccheri.
Taliatelle of thin omelet is traditional recipe (spesialite) of one of the regions of central Italy — Umbria. The traditional recipe of omelet taliatelle connect with pork, cooked in a saturated tomato sauce. The dish id generously sprinkled with grated parmesan and nutmeg… (you`ll be afraid to count calories...).
I propose you to make light, fragrant and simultaneously satisfying dish.
And only 200 calories per serving.


Preparation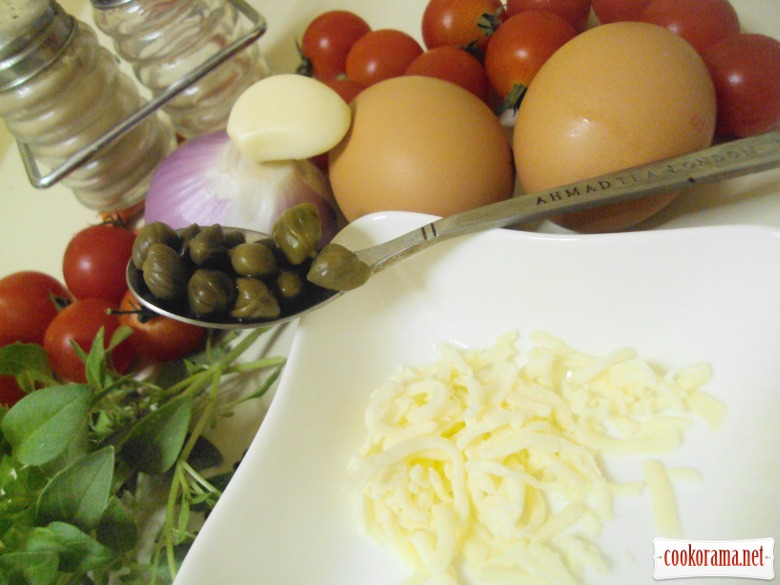 Tear basil (with your hands), and leave a few leaves for decorating.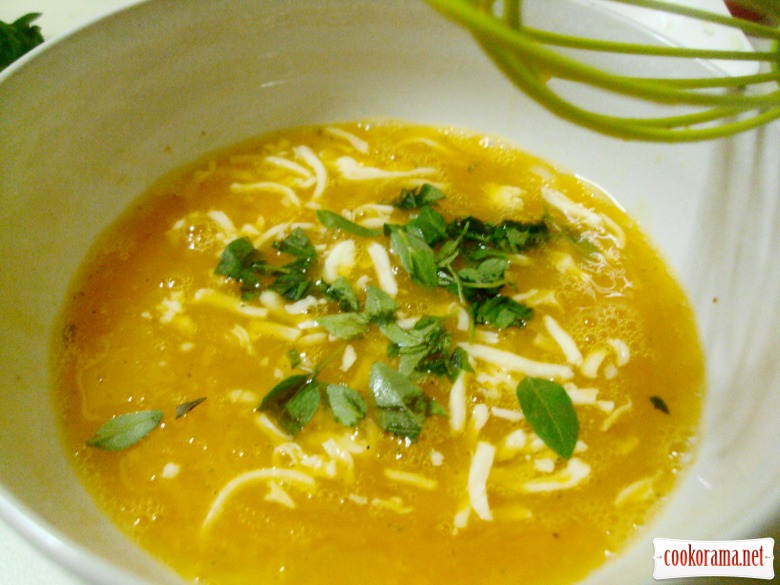 Mix eggs, add cheese, salt, pepper and part of basil.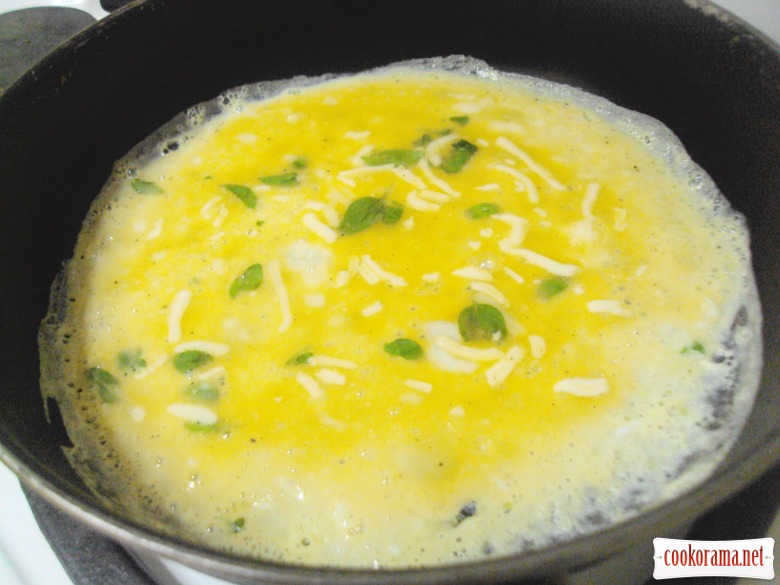 Fry thin egg pancakes in a big amount of oil, pouring mass with spoon, for 2 min from each side. Put aside.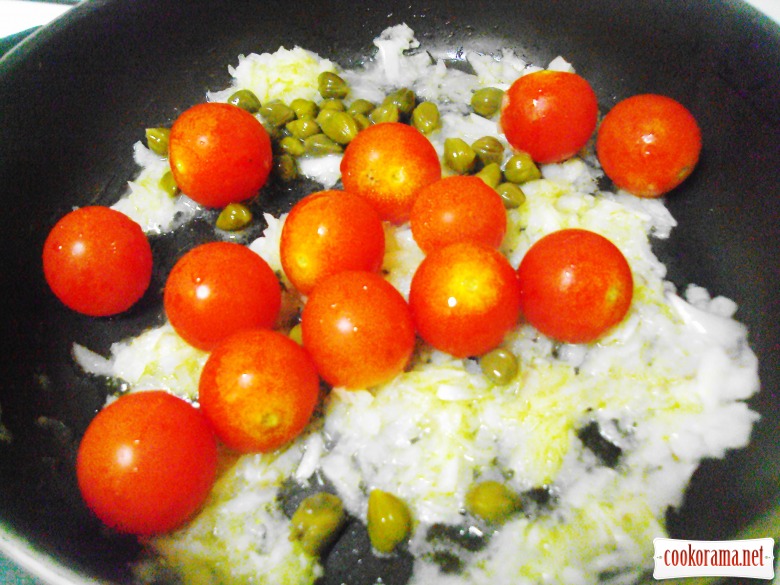 Wash and cut in half tomatoes (do not cut small tomatoes), wash capers. Grate onion and garlic and sauté on the average heat with a little of oil. Add tomatoes and cappers and fry on a strong heat for 5 min. Add salt and pepper.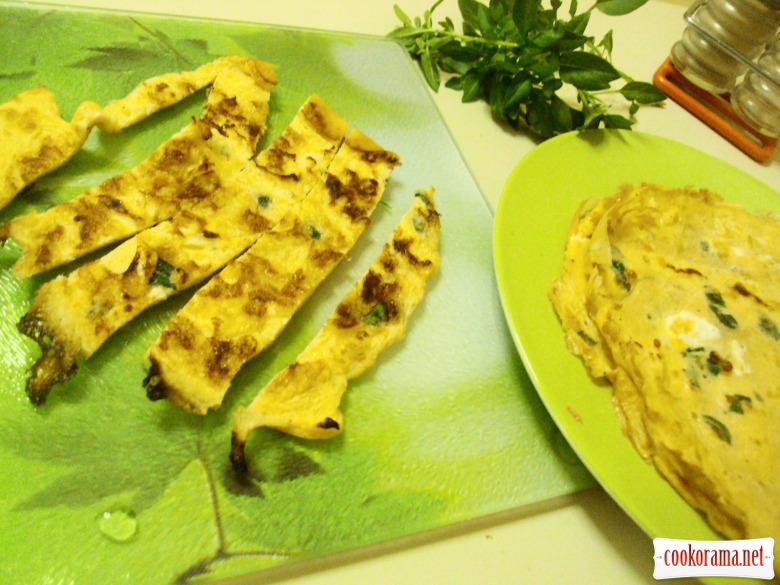 Cut omelets in strips 1 — 1,5 сm wide and add to vegetables in the pan.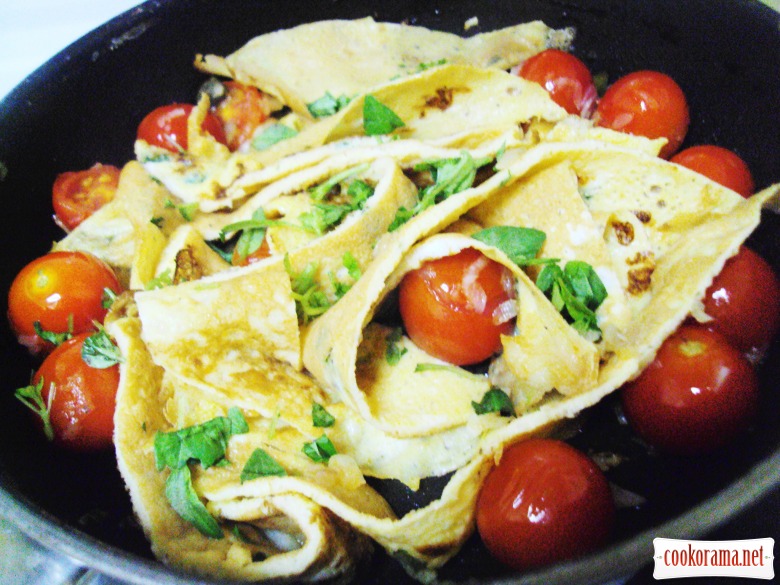 Mix carefully, not to break them.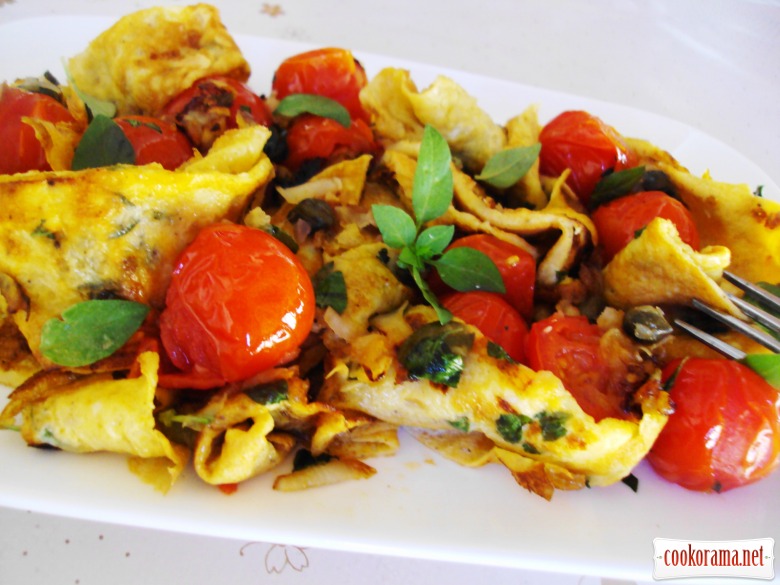 Sprinkle with a rest of basil and serve. Decorate with leaves of basil.
Bon Appetite!!!
Top of recipe "Omelet taliatelle with cherry tomatoes and capers"