Macaronis with bacon and peas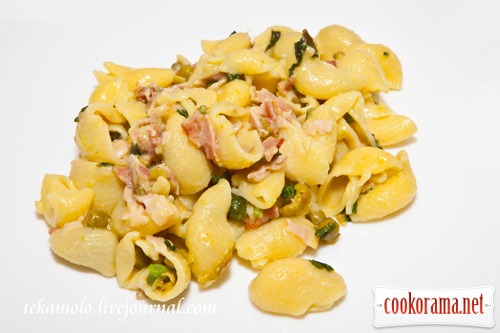 Ingridients
200 g.
400 g.
200 g.
100 g.
20 g.
30 g.
40 g.
0,5 шт.
Easy to cook but very tasty dish. Recommend to everyone.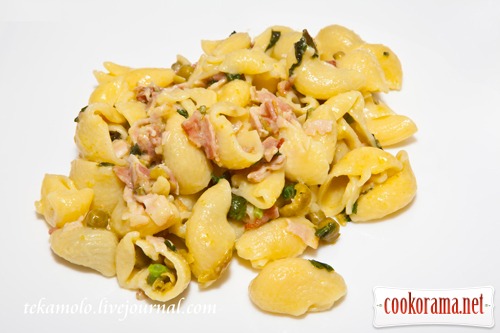 Preparation
1. At first boil the macaronis. You can take any, but smaller ones are better.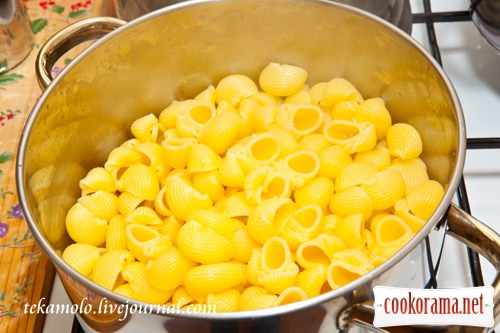 2. Before pouring the water out from the saucepan, take 2 glasses of this water. We will need it later.
3. Slice the bacon into strips and fry on oil.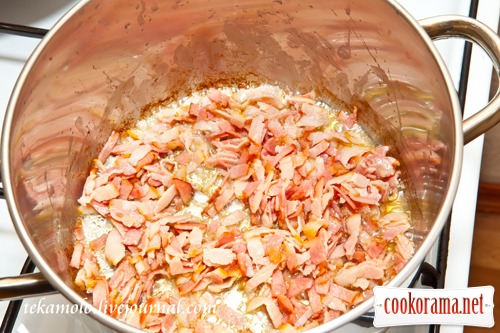 4. As soon as bacon becomes darker (usually in 7 min) add to it the peas. It`s better to take fresh ones. Frozen is one second place. And on the last is tinned. I`ve got only the 3rd variant at home.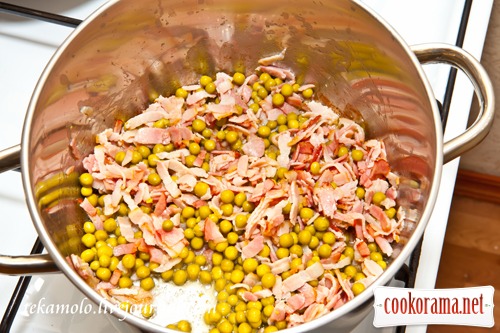 5. Fry peas for 5 min with bacon and add macaronis. Mix well, because bacon is sticky.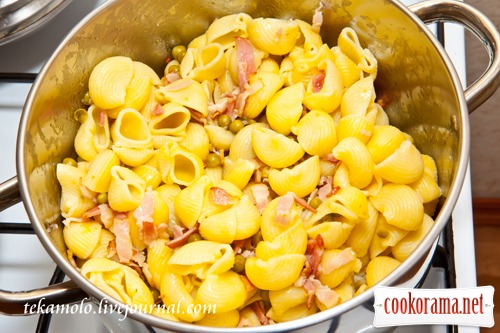 6. Then add yogurt. Can be replaced by sourcream.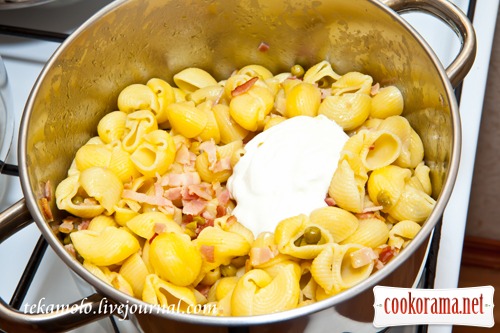 7. Stir and add the grated parmesan. And mix again.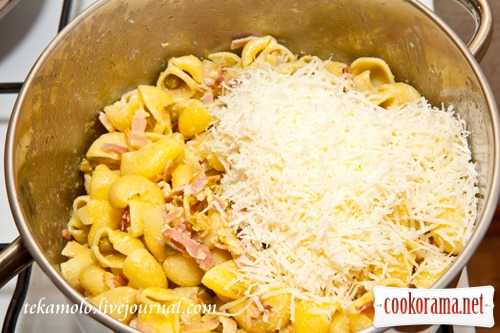 8.In a minute after cheese add chopped mint and water, about which we talked at the beginning. Mix and leave on the fire for 3 min. Not more, not to evaporate all the water.
9. And after mint add a big piece of butter. Or small, it`s all up to you.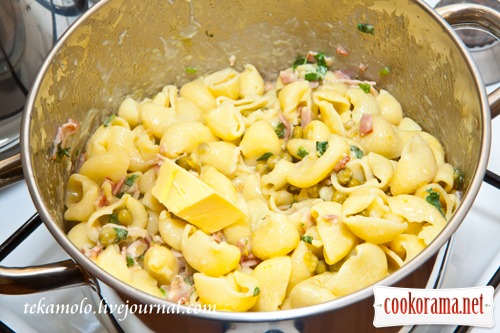 10. Remove from the heat, cover with lid for 3 min and it`s ready. If you wish you can add juice from the half of the lemon.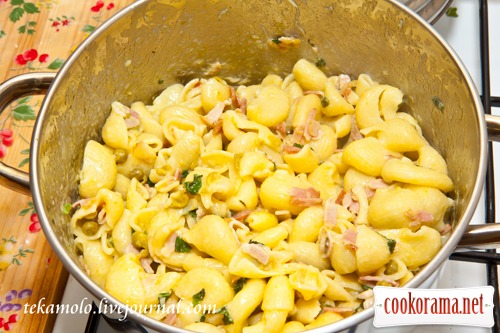 11. And put some grated cheese on the plate. Then forget about everything and eat)