Black Japanese noodles with chicken, mushrooms, soy sprouts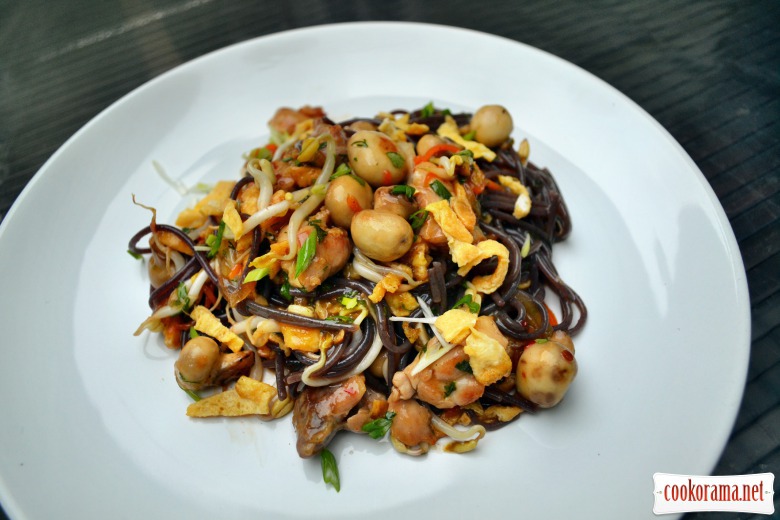 Ingridients
80 g.
30 g.
30 g.

chicken thighs (without bones)

70 g.
1 шт.
15 g.
2 шт.
30 g.
40 g.
10 ml
Preparation
Cut chicken in strips, onion in half rings, grate carrot. Chop ginger and garlic with knife. Fry omelet from egg, cool it, fold in tube, and cut into julienne.
Heat wok filled up with a mixture of vegetable and sesame oils. Fry chicken for a minute, then put ginger and garlic, in half a minute onions, carrots and mushrooms. Fry for a couple of minutes, add cooked noodles, eggs, soy sprouts, cilantro, soy sauce, sweet chili, stir and remove from heat.
Sprinkle with green onion before serving.
Bon Appetite!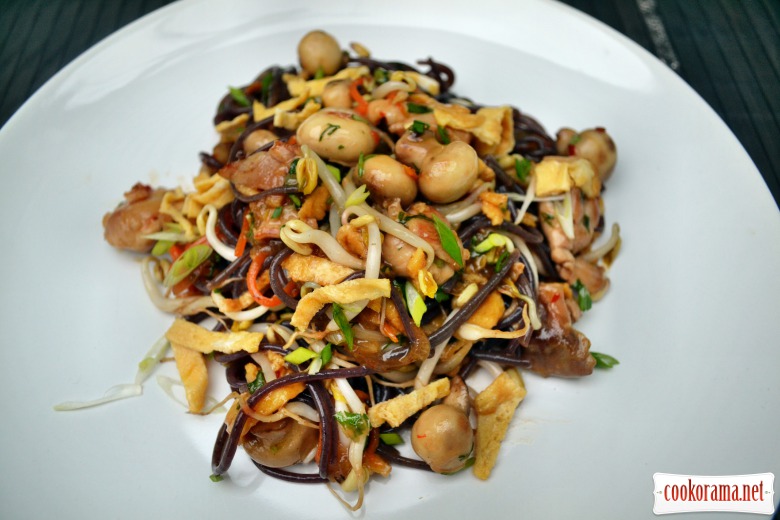 Top of recipe "Black Japanese noodles with chicken, mushrooms, soy sprouts"