Grilled lavash "A la pizza "Margarita"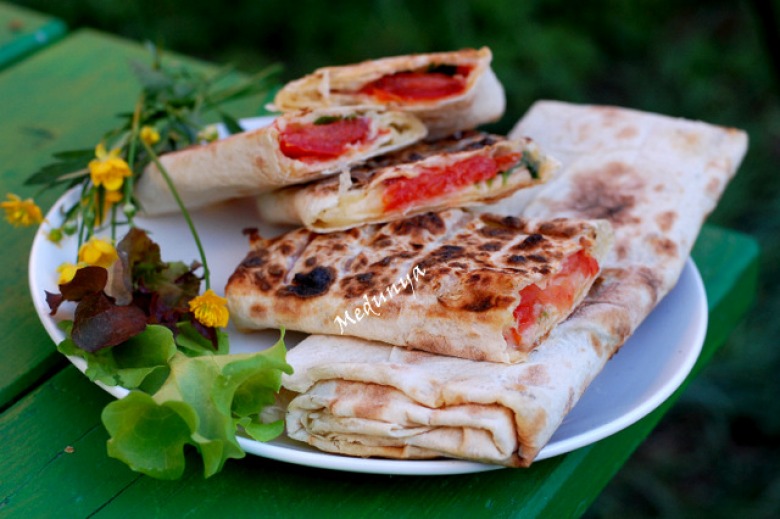 Ingridients
3 шт.
6 шт.
100 g.
200 g.
1 bunch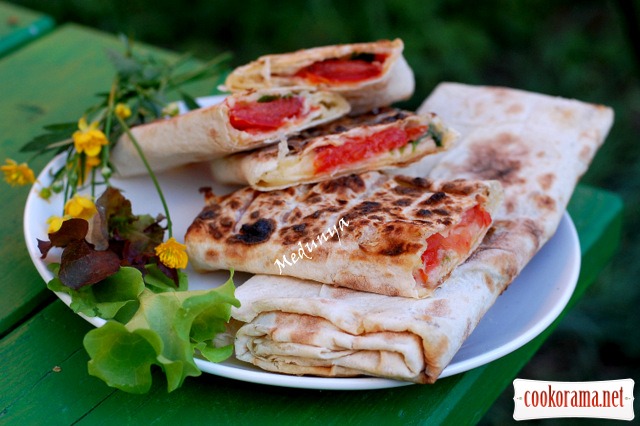 Of course, this is not pizza " Margarita ", because it has no basil, mozzarella and yeast dough.Though this theme «red-green-white» saved in range of colors.
For rest on the nature near fire — exactly what you need! Fast, easy, simply no frills and all around do not go hungry while main grilled dish is cooked.

Preparation:
Cut lavash, grease with a thin layer of butter: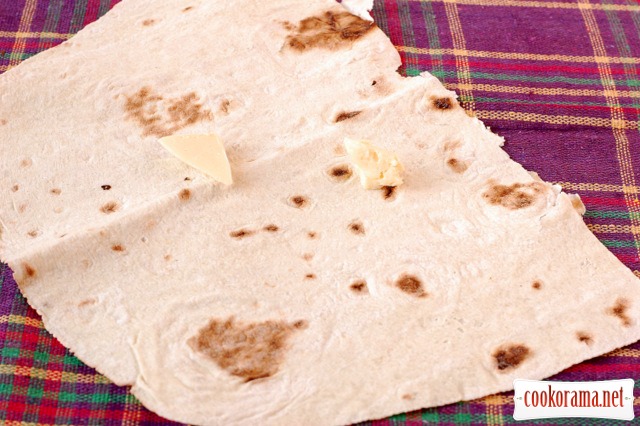 Sprinkle with grated cheese: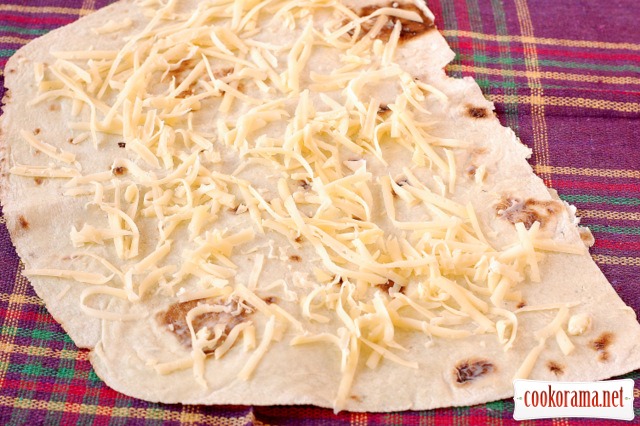 From one side spread sliced tomatoes: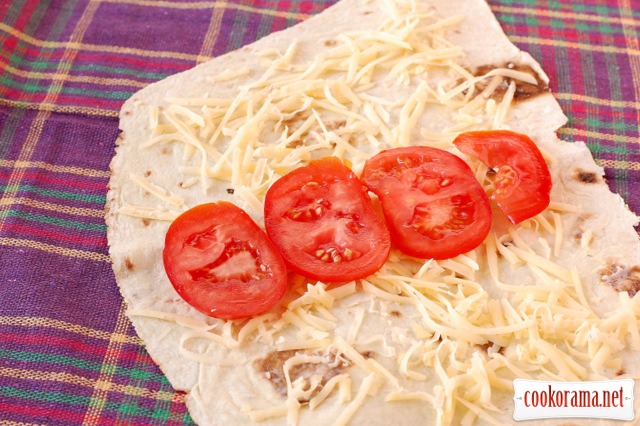 On the top-fresh parsley: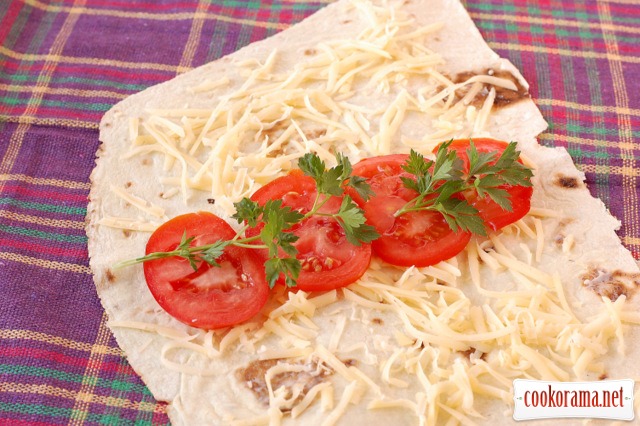 Convince someone to heat much coal: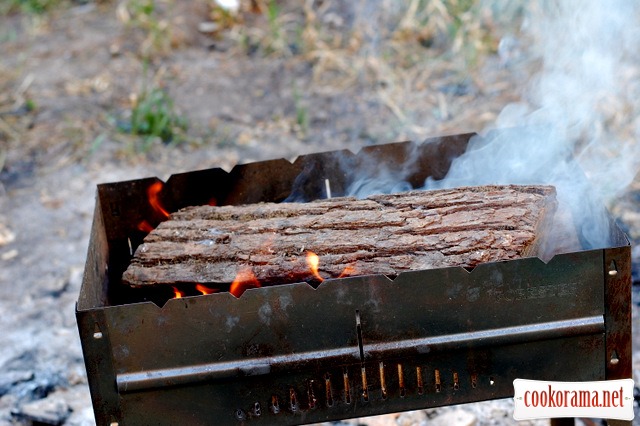 And the first turn fryon the grill, these «pizzas ». (They are fried very fast – keep looking, always turning).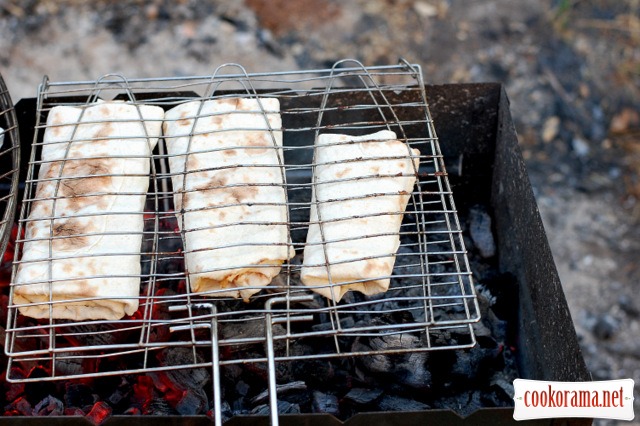 Yet hot immediately give to all present and srongly convince them: «And now fry, keep looking and turning ext dishes – they`ll be even tastier». And then it works – they cook shashlik, and even try to watch it, not to burn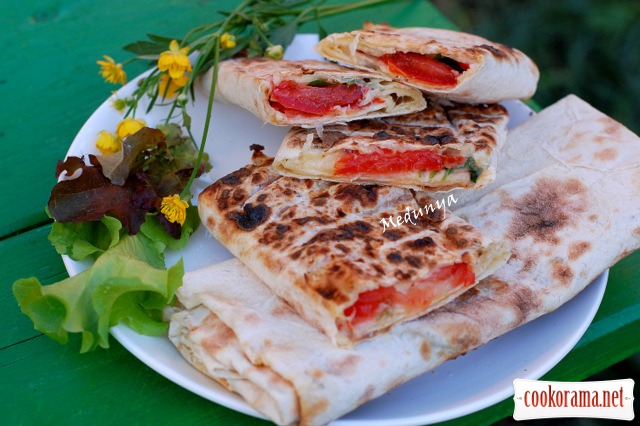 Bon Appetite!
766

24 May 2013, 20:01