Rice with shrimps and cuttlefish, omelette and shiitake mushrooms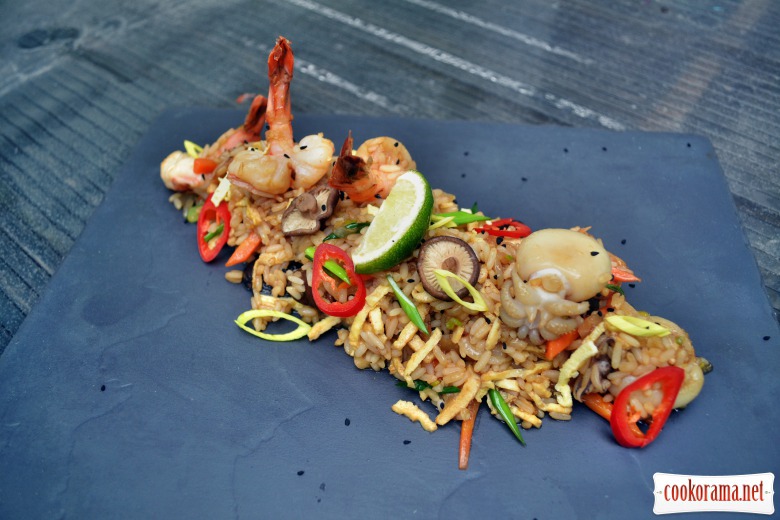 Ingridients
40 g.
3 шт.
2 шт.
30 g.
20 g.
1 шт.
2 шт.
5 шт.
1 шт.
1 tsp.
1 spoon
1 spoon
Preparation
I had steamed rice. I like it more. It is best to use of yesterday. Boil rice, wash, cool. It must be completely cold.
Heat wok and fry finely chopped ginger, garlic and the white part of green onions. Add the onions and carrots. In minute later, shrimp, cuttlefish and shiitake.
Pre-soaked shiitake for 30 min in water, then boil for 30 min, squeeze from excess liquid.
Fry, stirring, for 30 sec and pour wine. Evaporate it, pour rice, omelette (cut into strips), dress with sesame oil, oyster sauce, and teriyaki. Remove from the heat.
Before serving, sprinkle with sesame seeds (I used black), and green onion. I also decorated with hot chili pepper and leek.
Bon Appetite!
Top of recipe "Rice with shrimps and cuttlefish, omelette and shiitake mushrooms"