Salad with tuna and vegetables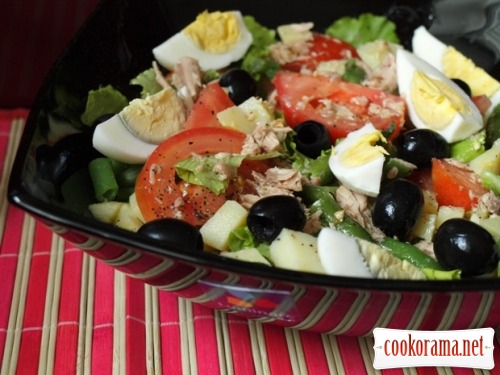 Ingridients
Ingridients
2 шт.
2 шт.
200 g.
2 шт.
200 g.
200 g.
Dressing:
100 g.
2 шт.
40 g.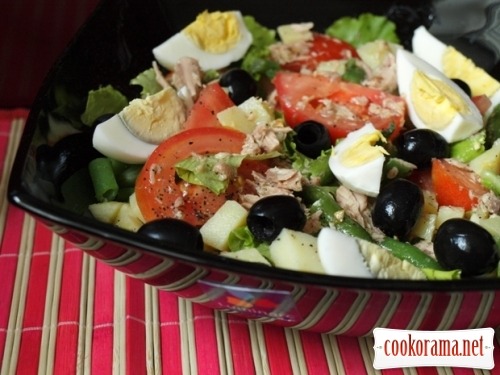 Very tasty salad with original dressing — quite fine as a separate dish.

Preparation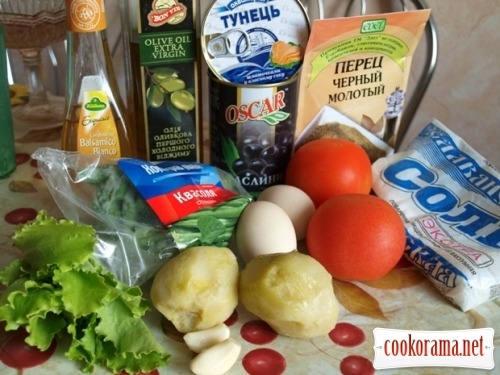 Wash tomatoes, dry and cut into large slices.
Wash green beans, put into boiling salted water and boil for 6-7 minutes. Drain fluid.
Boil potatoes, cool and cut into cubes.
Boil eggs, peel and cut each into 6 pieces.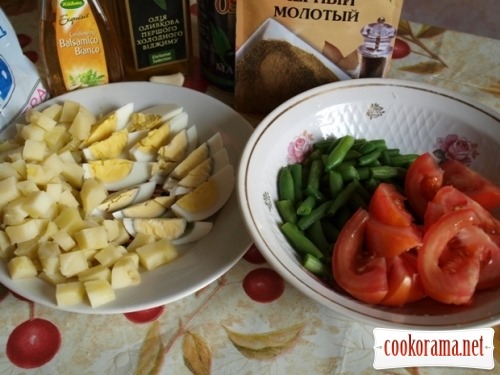 Wash salad, dry and tear with hands coarsely.
Mash fish with a fork, removing large bones (I did not got bones at all).
Put salad leaves in a salad bowl, then tomatoes, potatoes, beans, fish, salt lightly, pepper and mix gently.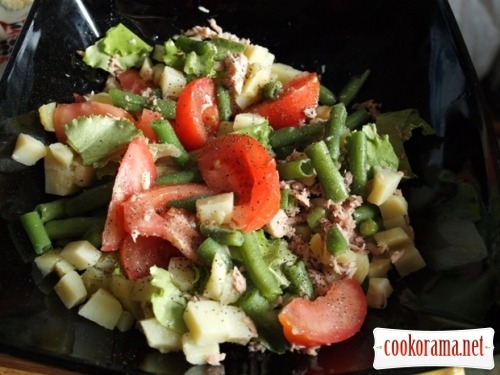 Prepare dressing:
Peel garlic, crush it with wide-bladed knife and chop finely.
Heat olive oil in a frying pan (2 tablespoons).
Put garlic and lightly fry ~2-3 minutes on low heat (garlic practically should not change color).
Cool obtained garlic oil, add salt, pepper, olive oil (3 tablespoons), винный уксус (1,5-2 tablespoons) and mix well.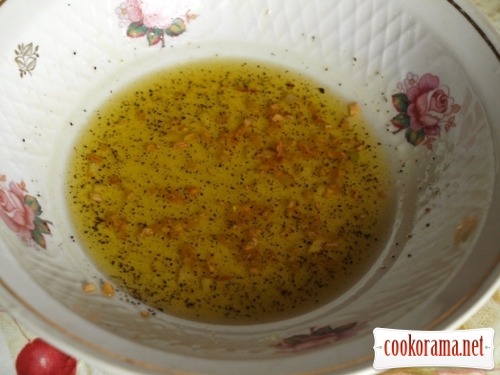 Pour salas with chilled dressing and garnish with eggs slices and olives.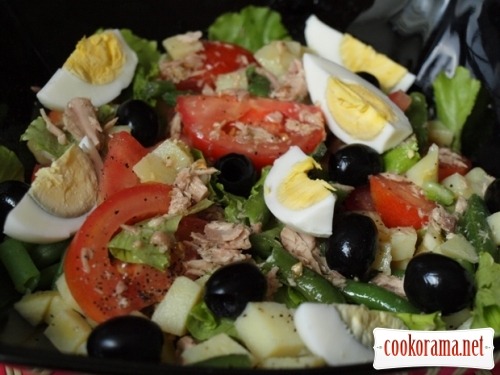 Bon appetite!