Salad with tuna and vegetables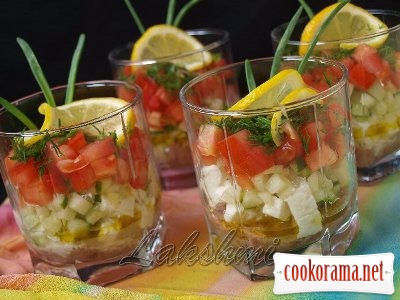 Ingridients
2 шт.
2 шт.
185 g.
200 g.
4 spoon
1 tsp.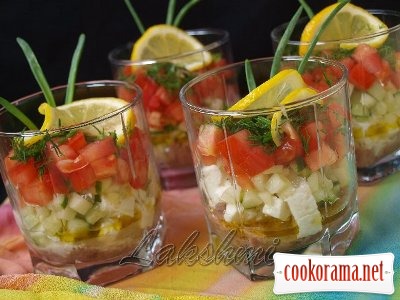 Delicious and light salad! Excellent mix of tuna with cheese, tomatoes and cucumbers and easy, piquant dressing and enriches taste of salad a lot.

Preparation
Prepare products for salad.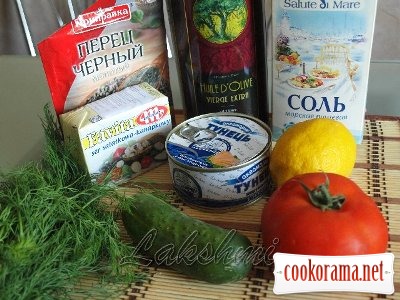 Drain liquid from tuna and mash with fork.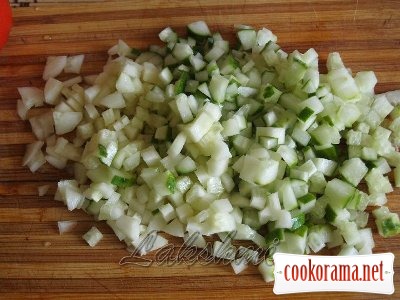 Dice soft cheese.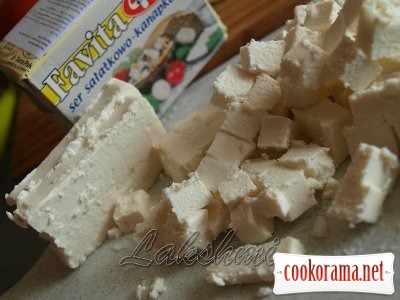 Dice tomatoes.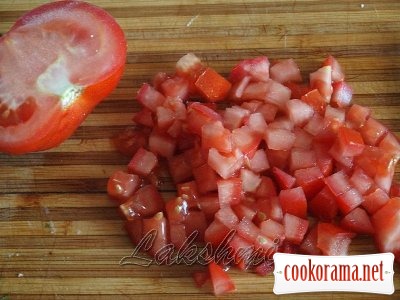 Do the same with cucumbers.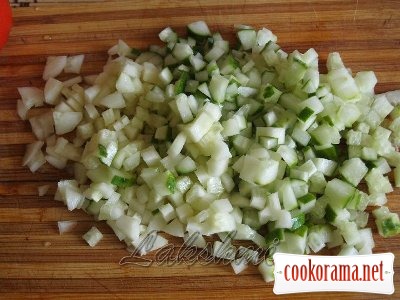 Take wide glasses, put tuna at bottom, soft cheese on top, next cucumbers. Slightly sprinkle cucumbers with sea salt.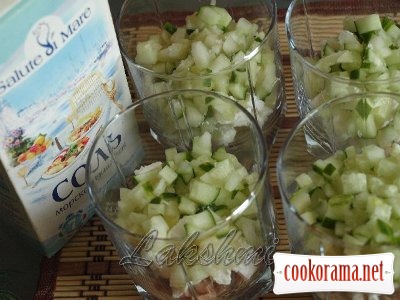 Spread tomatoes. Also sprinkle with salt.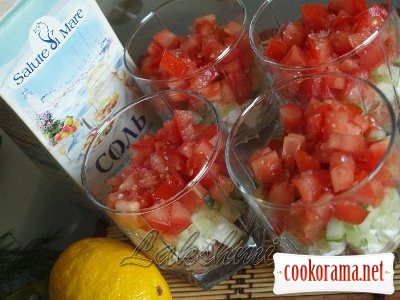 Prepare dressing: mix olive oil with lemon juice, add black pepper to taste and whisk.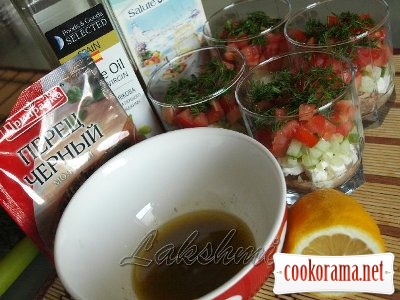 Top tomatoes with dill and pour prepared dressing. Let the salad stand for an hour. Decorate with lemon and green onions.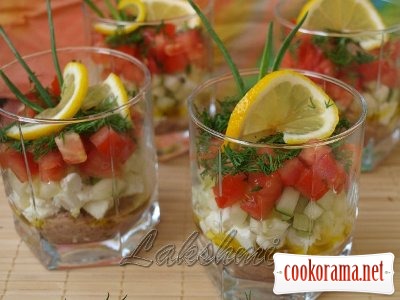 Bon Appetite!!!