Mix salad with kebabs from pike perch with cheese, pine nuts and cheddar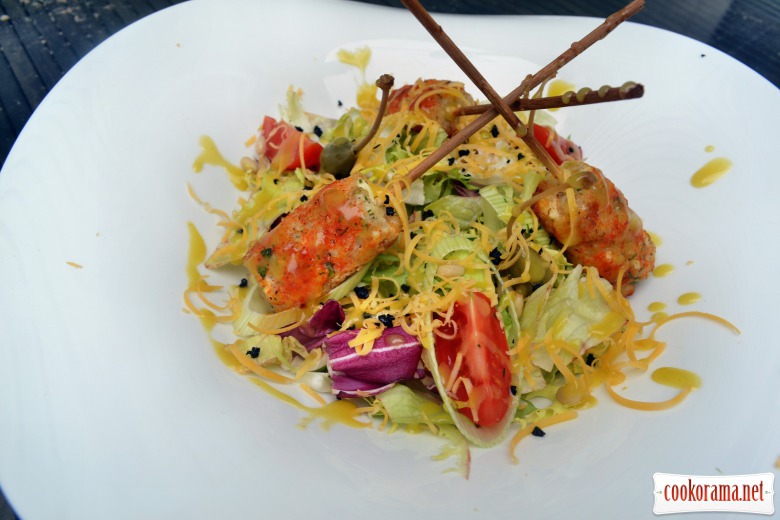 Ingridients
Ingridients
70 g.
20 g.
40 g.
1 шт.
3 шт.
10 g.
5 g.
Seasoning
20 g.
5 g.
5 g.

balsamic vinegar (bright)

5 g.
5 g.
Preparation
I cut pike perch fillet with knife. To make mass viscous and convenient for modeling kebabs, we add cheese and mash everything with a fork. Add salt, pepper, freshly ground coriander, some greens. Knead and mold kebabs. Stick them on bamboo skewers, sprinkle with ground red paprika. Spread in refractory form, sprinkled with oil and bake in a convection mode for 10 minutes at 180 ℃.
Spread mix salad on dish. In my case it was an iceberg, Friess, radichcho. Put cherry quarters, capers, nuts, kebabs, pour sauce, sprinkle with grated cheddar.
Bon Appetite!
Top of recipe "Mix salad with kebabs from pike perch with cheese, pine nuts and cheddar"